Graduating with Purpose
Commencement is a time we celebrate our graduates' achievements, which have been shaped by Concordia's commitment to cultivating the whole person - mind, body, and spirit. Our graduates have been equipped to lead lives of purpose, serve others, and impact the world. During this ceremony, we will recognize our graduates' hard work and dedication, hear inspiring speeches, and commission them to go out into the world and make a difference. We invite families, friends, and loved ones to join us in this academic and spiritual achievement celebration.
Countdown to Commencement
20

days

9

Hours

20

Minutes

47

Seconds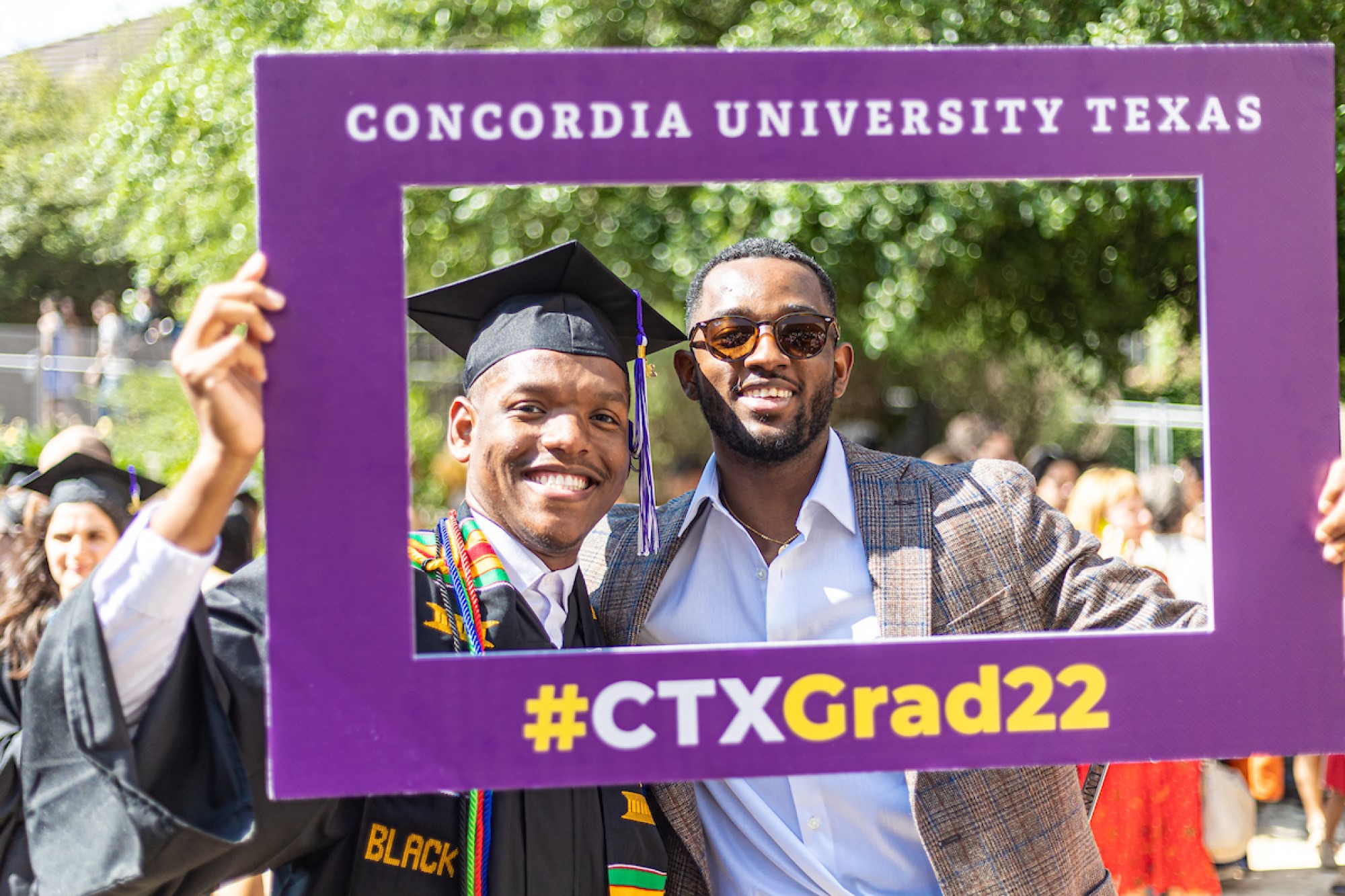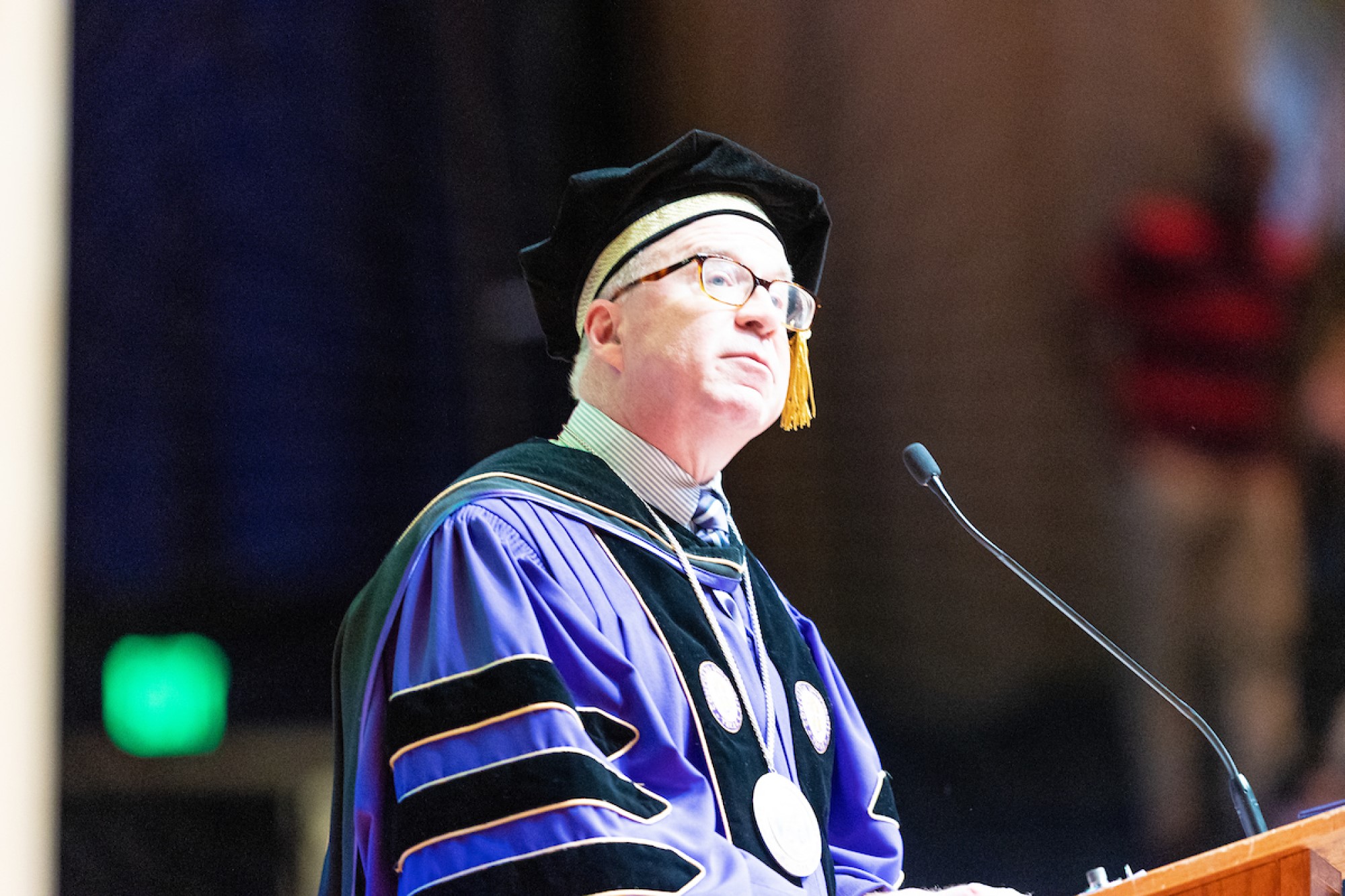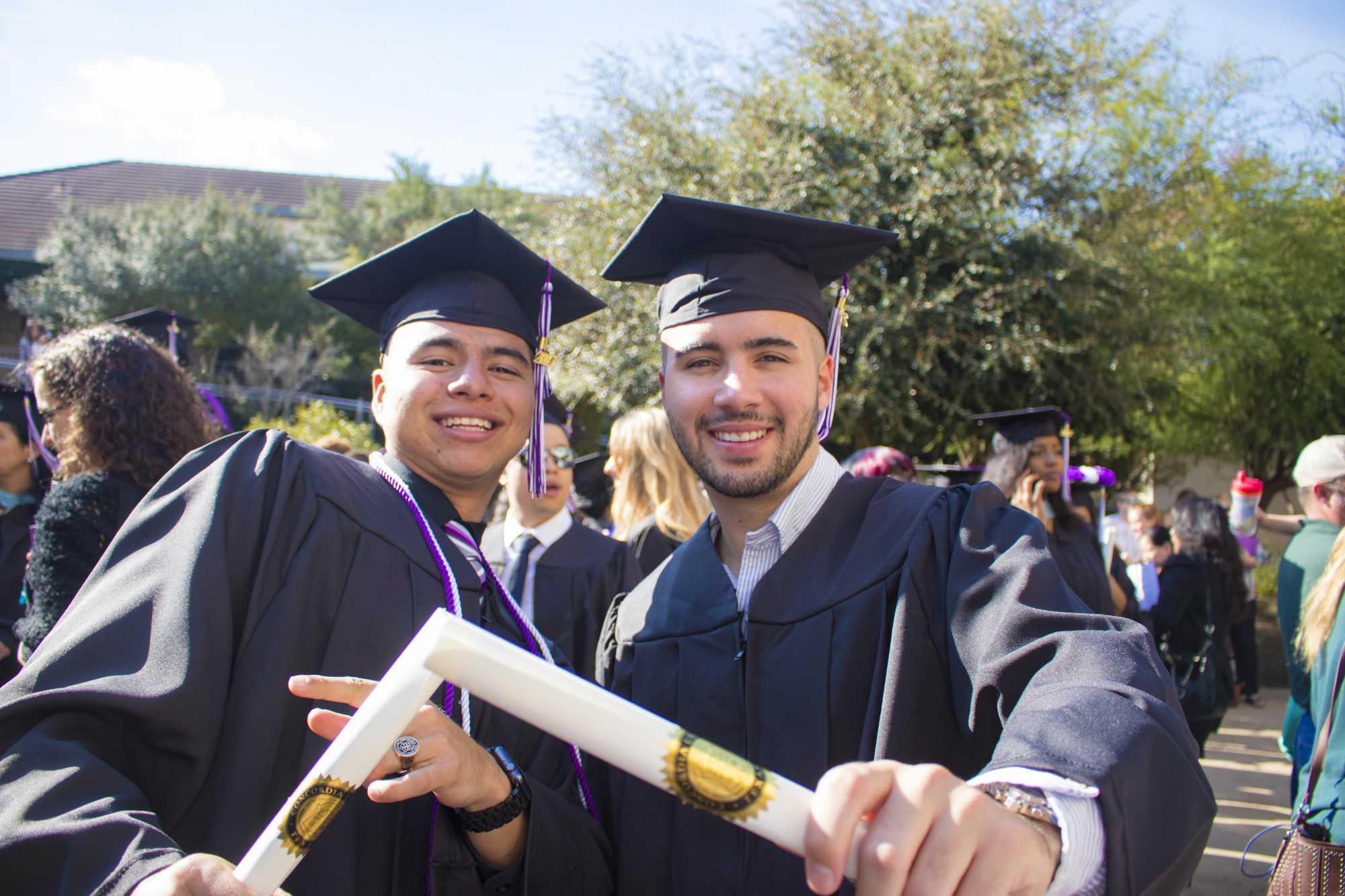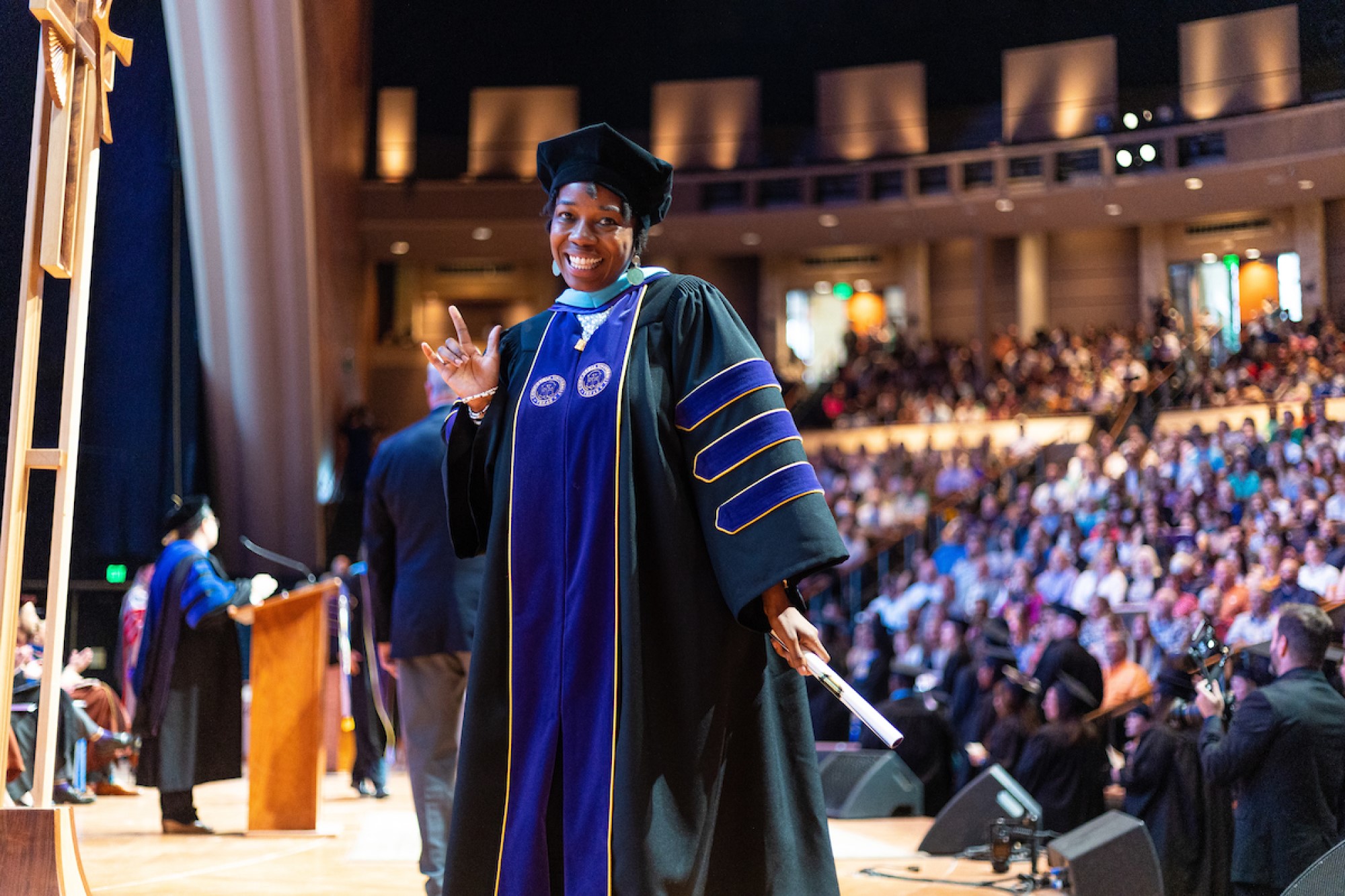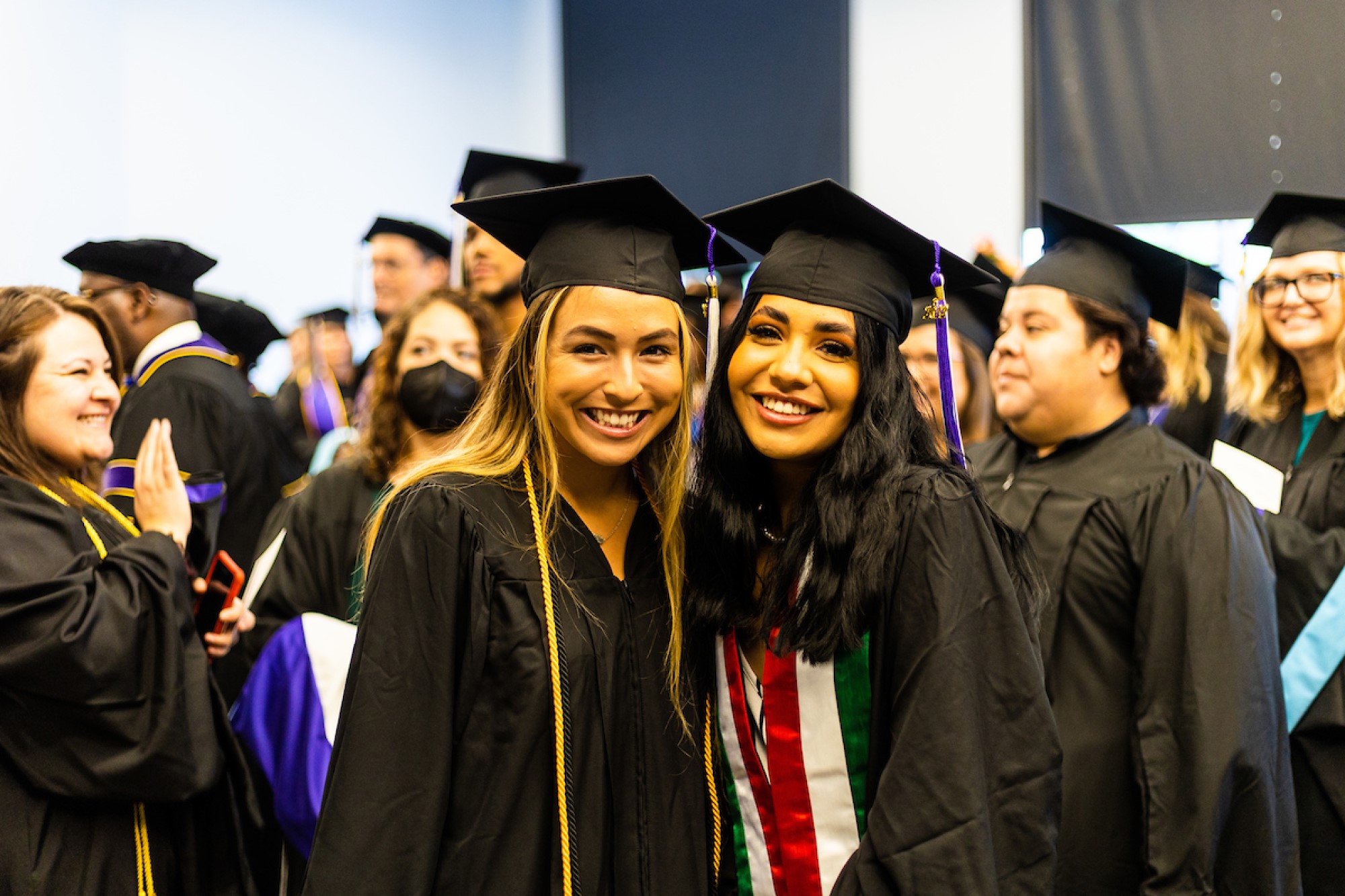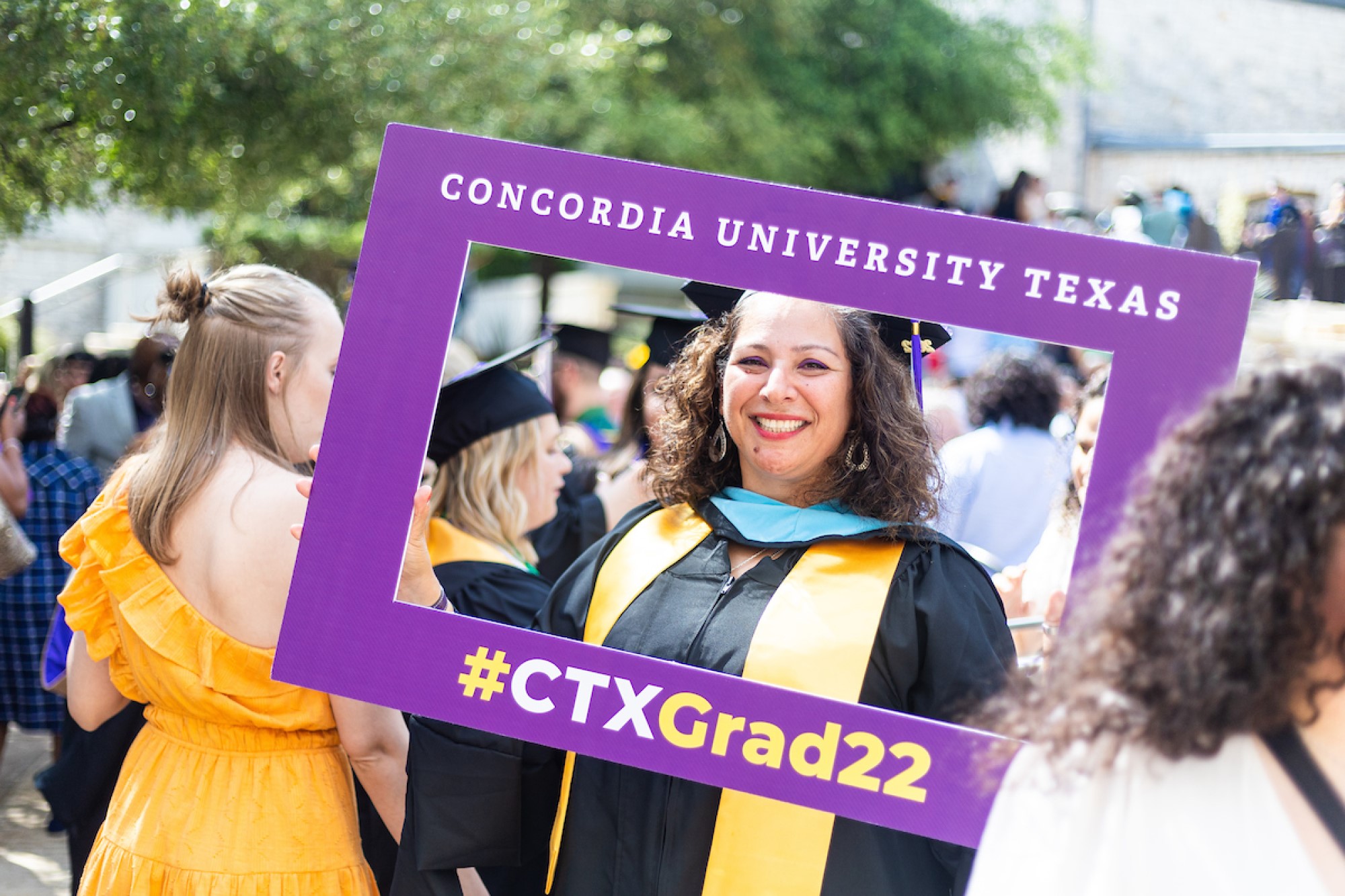 For family and friends who cannot attend the commencement ceremony in person, we are pleased to offer a live stream of the event on YouTube. You can watch the ceremony in real-time from the comfort of your home and still be a part of this momentous occasion as your loved one receives their diploma.
Additionally, the live stream will be available after the ceremony concludes, so you can relive this special moment anytime.
Watch Live
*Commencement details are subject to change.
Commencement Details
Commencement will be held at Riverbend Centre, 4214 Capital of Texas Hwy N, Austin, TX 78746. To ensure that all guests have a comfortable and enjoyable experience, we kindly ask that you encourage your guests to arrive early for the commencement ceremony. While we do not wish to limit the number of guests, we have limited seating and parking available. We recommend guests carpool to the event and arrive early to secure their spots. Please note that we can only accommodate up to 2 vehicles per graduating student in our parking area. Thank you for your understanding and cooperation in making this day memorable.
Cap & Gown

You may order your cap and gown through the Concordia University Bookstore during your final term of study. The dates that the bookstore will begin taking orders for each commencement service are as follows:

Fall Term Commencement: October 1

Spring Term Commencement: February 1

*You will receive a direct email from the bookstore with detailed instructions of what to order and how to order your regalia by the approx. dates above.

For students to pick up their cap and gown order from the Bookstore, their eligibility to participate in the service must be confirmed by the Registrar's Office.

Questions regarding cap and gown orders, announcement and thank you note orders, class rings, etc. should be addressed to the bookstore directly.

Cap and gown packages for Bachelors and Masters along with Master's Hoods can be purchased directly from the bookstore website.

When selecting either the Master or Bachelor bundle, you will need to select the package with your approximate height utilizing the drop down menus on their respective product pages.

The bookstore can be contacted via email at concordiabookstore@bba-corp.com or by phone at 512-313-4850.

Please note, if you are ordering cap and gown one month prior to graduation, the bookstore may not be able to guarantee your exact size in their available stock.

Frequently Asked Questions:

When should I order my cap and gown?

As soon as cap and gown purchases are available from the bookstore. We strongly advise against waiting until the last minute due to availability of sizes.

Can I have my cap and gown shipped to me?

Of course! Just select your shipping preference at checkout. If you happen to order the week of graduation, we suggest ordering via Expedited shipping.

Does the bookstore provide honor cords?

Undergraduates eligible for Latin Honors will receive their honor cords with their cap and gown orders. For all other cords:

Graduate students receive honors regalia only from the Honor Society to which they belong.
Students must contact the Honor Society or Honor Society representative directly for Honor Society commencement regalia.

Can I get a refund for my regalia?

The bookstore only provides refunds for regalia purchases that are in the same condition as they were purchased in. They will no longer provide refunds starting one week before graduation, however. Please reach out to them for further questions regarding their full policy on refunds and replacements.

Will the bookstore be present at commencement?

Yes, the bookstore will be present at the commencement site with extra gowns, tassels, honor cords, etc. They will also have a supply of CTX merchandise and diploma frames. Please note, the availability of replacement regalia is based on leftover stock. Not all sizes can be guaranteed, so keep your regalia safe!

I have an outstanding textbook hold on my student account. Can I purchase regalia?

No, the bookstore will require that you clear any outstanding late rentals and fees with them before they can sell you regalia.

Can I pick up my regalia at commencement?

No, regalia must be picked up or shipped to you prior to commencement. Any leftover stock available at commencement is primarily for replacing damaged regalia.

Can I keep my regalia?

Yes! Your regalia is yours to keep. We do not rent regalia.

Graduation Announcements

Links to ordering these along with diploma frames, class rings, etc can be found on the bookstore website's front page: https://ctxbookstore.studentstore.com/home

Questions regarding cap and gown orders, announcement and thank you note orders, class rings, etc. should be addressed to the bookstore directly. They can be contacted via email at concordiabookstore@bba-corp.com or by phone at 512-313-4850.

Commencement Attendance

Commencement service attendance is not mandatory but a wonderful way to celebrate your educational achievements and prepare yourself to embark on your new adventure.

Commencement Service Time

Please note the commencement ceremony will begin promptly at 9:00 a.m. Central Time for undergraduate and graduate students. The ceremony will be live-streamed on YouTube, so family and friends can join the celebration remotely.

Candidates must arrive 45 minutes early to check in and line up. Graduates will assemble in the Student Center before the processional.

Please note that due to security concerns and limited seating space, we ask that you not carry purses, flowers, gifts, coats, or sweaters during the processional. There will not be a secure space to store these items, and there is no space in the seating area of the auditorium to keep them. Please arrange to have a friend or relative hold onto these items for you during the ceremony to avoid any inconvenience.

Processional Line-Up

Graduates will line up in the Student Center. Once there, stop by the Check-In table. You will be handed a card with your name, college, and degree. Locate your college/school and find the faculty marshal assigned to your college.

Line up alphabetically in your college with those with the same degree as you. This is the order you will process into the auditorium.

Once you find your place in line, please remain there until it is time to process in, at which time, your line leader will lead you into the auditorium.
Do not lose the card you are given. You will hand this card to the reader, who will announce your name as you cross the stage.
If your name has a unique pronunciation, you will tell this to the name reader as you give him your card.
All tassels should be worn forward and to the right.
Graduate Students: Be sure to have your hood with you. There are none available at the service.
Graduate hoods should not be worn (you will be hooded during the service).
Graduate hoods should be draped over the right arm, the black side facing out, with the band of colored velvet next to the wrist.

Attire for Commencement Day

Commencement is a professional event, and student attire should reflect the pride and integrity befitting the occasion.

Men should wear closed-toed shoes and socks with khaki or dress slacks, non-frayed blue jeans, and an appropriate shirt.
Women should wear dresses and slacks with an appropriate blouse may be worn. Open-toe dress shoes are acceptable. However, no flip-flops should be worn.

During the processional, you must negotiate several stairs and cross a polished wood stage, so please wear shoes with an appropriate heel height and/or tread that comfortably allows for this activity. Please understand that in the past, students have worn inappropriate shoes and have slipped or fallen during the service.

Because Concordia's commencement is also a worship service, there will be certain times at which male graduates will be expected to remove their caps. Please follow the stage party's example during the service. When they remove their caps, please remove yours, and replace yours when they replace theirs. Female graduates may leave their caps on.