5 Ways to Use an Art Minor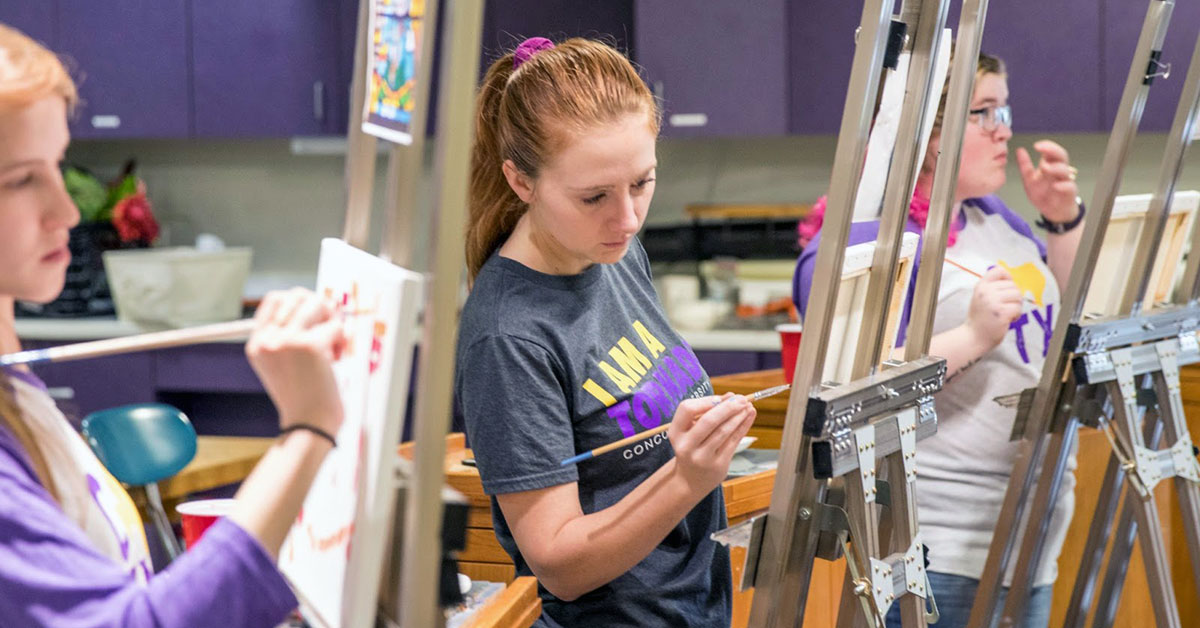 The Art minor at Concordia University Texas is a great addition to any major. It will expand your skill set and help you better prepare for your specific career goals.
Here are five roles in which you can leverage Concordia's Art minor.
1. Art Handler
An art handler is responsible for carefully packing, moving, installing, and uninstalling pieces of art. Often employed by galleries and museums, art handlers must know the best ways to transport art and display the works safely.
The Art minor at Concordia exposes you to multiple types of art, introducing you to a range of materials with which you're likely to work.
2. Graphic Designer
A graphic designer produces visual messages using images, text, colors, and symbols. The designs often appear on brochures, flyers, billboards, websites, and other mediums.
Graphic designers work in a variety of industries, including advertising, web design, illustration, and more.
If you're interested in graphic design, consider adding the Art minor to Concordia's Communication major with a concentration in Visual Communication.
3. Museum Curator
A museum curator determines which works of art and artifacts are displayed in a museum and how they are displayed.
Responsible for crafting engaging exhibitions that attract visitors, museum curators often purchase exhibits and artifacts for the museum in addition to working with other departments to design and market exhibitions.
Enhance Concordia's Bachelor of Arts in History with an Art minor to better prepare for the role as a museum curator.
4. Professional Photographer
A professional photographer captures images of people, places, or things, depending on his or her specialty.
Photographers can work for a variety of clients through freelance work, providing ultimate flexibility, or they can join an organization as a staff photographer, providing more stability.
The following courses for the Art minor will help you develop (pun intended) your photography skills: Introduction to Photography, Color, and Art as Vocation.
5. Interior Designer
An interior designer plans the layout and appearance of spaces in homes, businesses, and venues to meet the varying needs of each client.
They are responsible not only for creating visual appeal but also for maintaining and/or improving the functionality of the spaces.
The Art minor allows you to explore different aspects of design, such as color and texture.
Concordia University Texas Art Minor
The Art Minor at Concordia consists of 18 credit hours, and you can combine the minor with any major.
In addition to a survey class, you will take two lower-level studio courses and three upper-level courses. The University has fully equipped studios where you can hone your artistic skills.