9 Tips for Taking Courses Online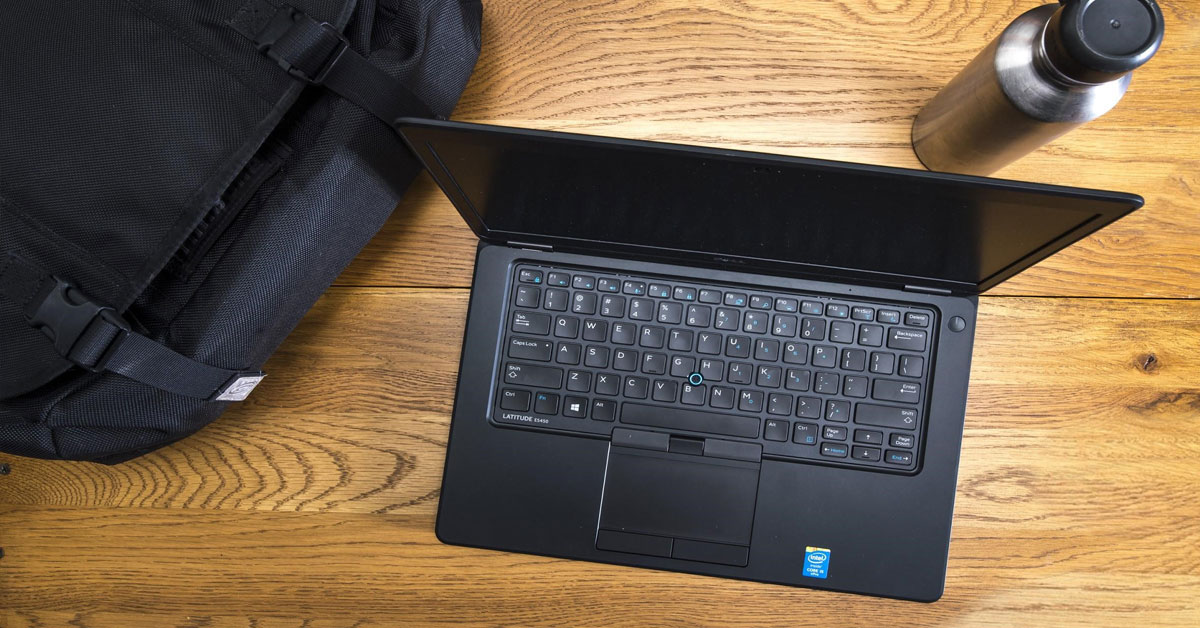 Starting on Monday, March 30, all face-to-face classes on the Concordia University Texas main campus for the remainder of the Spring 2020 semester will be held online via Blackboard. For some of our students, this may be the first time you've taken classes online, so we've compiled nine tips to help you succeed.
1. Maintain Your Routine
Although you won't be attending class in person, it's important to maintain a disciplined routine to ensure that you finish your homework and projects on time and adequately prepare for tests.
If you did your homework directly after getting out of class, try to maintain the same habit. If you studied in the afternoons, keep studying in the afternoons. Not only will this help you keep on top of your coursework, but it will also make the transition back to on-campus classes easier.
2. Ask for Help
It can be overwhelming to begin an online class, especially if it's the first one you've ever taken. Don't be afraid to ask for help with anything related to the course.
Concordia's professors are easily accessible through email and phone. They're committed to helping you succeed in your classes.
3. Have Your Learning Tools Ready
When you're taking an online course, the most important tools to have ready are a computer and Wi-Fi.
Whether you're watching a live or recorded lecture or completing coursework, make sure that your laptop is fully charged or that your desktop is working correctly. A strong Wi-Fi signal is best, so if you don't have access to Wi-Fi where you live, find a public place that offers free Wi-Fi. However, be aware that when on public Wi-Fi, you're at an increased risk of being hacked, so avoid checking sensitive information, such as your bank account.
You'll also want to ensure that you have access to your textbook(s) and any online software required for the course.
4. Limit Your Distractions
As tempting as it may be, try to stay off of your phone while doing coursework. Don't worry; there will still be plenty of memes and gifs when you're done.
Find a safe place where you can tune out the distractions. Think practically. Don't study on a couch directly in front of your Xbox, and don't toggle between schoolwork and your social media accounts on your computer.
5. Ask for Someone to Hold You Accountable
If you struggle with effectively managing your time, ask someone you trust to hold you accountable for completing your coursework and studying. Whether it's your parents, roommate, friend or someone else, accountability can be an effective tool to keep you focused.
6. Get to Know Blackboard
Concordia's online classes are delivered through Blackboard Learn, which is the online portal through which students submit assignments, access materials from the professor, check grades and more.
Become familiar with any unfamiliar parts of Blackboard before you resume classes online. If you have an issue with Blackboard, please contact our Personal Support Center.
7. Utilize Concordia's Academic Resources
CTX provides every student with access to free tutoring services through Tutor.com. You can access tutoring services through your Blackboard account.
Additionally, Concordia offers students an extensive digital library and online databases.
8. Take a Break
If you find yourself becoming frustrated with a homework problem or nodding off in the middle of a sentence while reading your textbook, take a short break.
Studies have shown that taking regular, small breaks can help improve your focus and productivity.
9. Participate in Discussions
Although you won't see your professor or fellow students face-to-face, you can still participate in great discussions.
Many professors require the use of discussion boards on Blackboard. Whether they're required or not, take advantage of the discussion boards, and engage your fellow students in the class about what you're studying.