Five Advantages of Earning a Computer Science Degree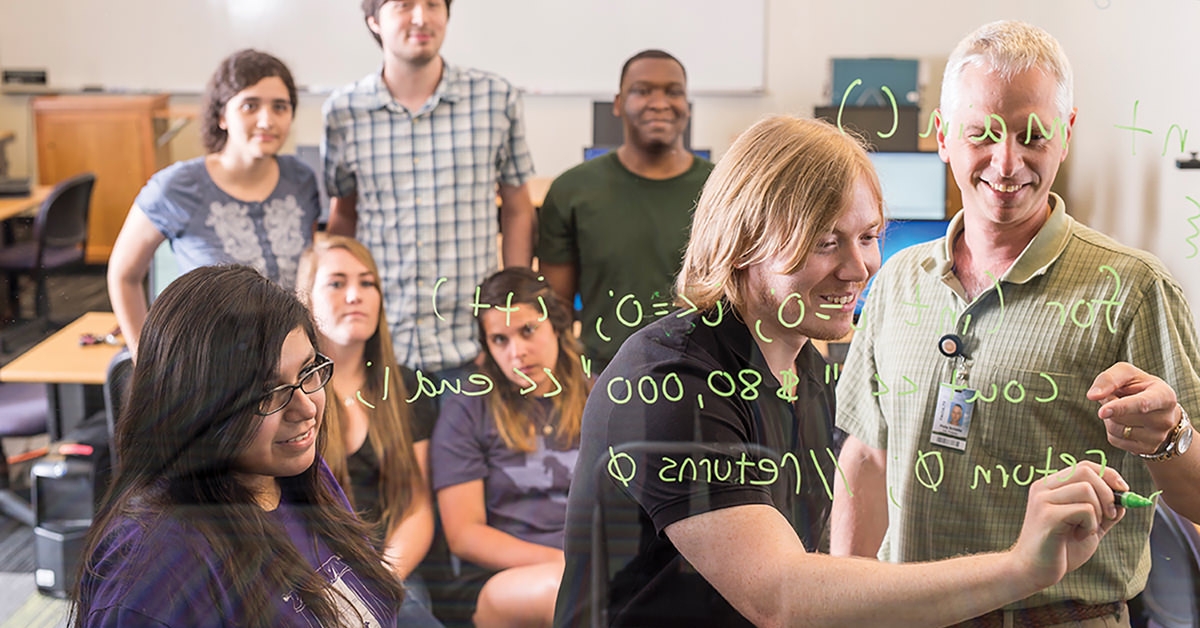 Given the expansive growth in the field, a computer science degree crosses the minds of many of our students. Computer science entails all things underlying the design, construction and use of the different technologies that have become ubiquitous in our daily lives.
The best computer sciences candidates are creative problem solvers who possess critical-thinking skills, pay close attention to detail and don't give up easily.
Here are some advantages to getting your degree in computer science.
Your job prospects will be abundant
This field isn't going anywhere. Options for computer science majors are nearly limitless, and computer science can lead you to careers as a software developer or operations research analyst, positions that are expected to have an extremely fast rate of growth through 2026.
Plus, you don't need to limit yourself to "tech field" jobs, as your skills will also be valuable in health care, education, government and many other industries.
A well-paying career is probably in your future
Computer science jobs are among the best-paying. Median salaries that approach or exceed six figures are typical in the industry.
While you might log in long hours, you certainly won't go hungry. While money isn't everything, you will have a leg up on peers who might be struggling for years to get to the same place you are in an entry level position.
Location is not a problem
Fancy living in the city? There will be job openings for you. Hoping to be in walking distance of the ocean? Apply for a job by the sea.
Technology has become integral to how we live and work, so opportunities will likely be available in your hometown, out in rural areas, in the suburbs, etc.
You'll be at the forefront of the latest and greatest tech innovations
Having skills that others don't makes you valuable. Knowing how to manage the most cutting-edge products and services means that you will become irreplaceable as an employee.
Consider the mark you could make on emerging fields such as artificial intelligence, cybersecurity and robotics.
You can effect positive change in the world
Imagine being involved in the design or programming of computer software that makes a real difference, such as protecting our civil liberties by keeping data safe, streamlining health-related scientific research or stopping cybercriminals in their tracks.
You can easily use your skills to make the world a better and safer place. There's no greater feeling than having a career where you are making a positive difference on a daily basis.
Get Your Degree in Computer Science Today!
Get your degree right here at Concordia. Our program is modeled after the Association for Computing Machinery (ACM) recommendations and designed to prepare students for a variety of careers in the field.
Our dedicated computer science lab is connected to a high-end Dell/VMware server. The lab is equipped with 16 Dell workstations. We also have several test computers for students to experiment with. You can even earn a Bachelor of Arts in Computer Science online!