Alumna Earns Third Concordia Degree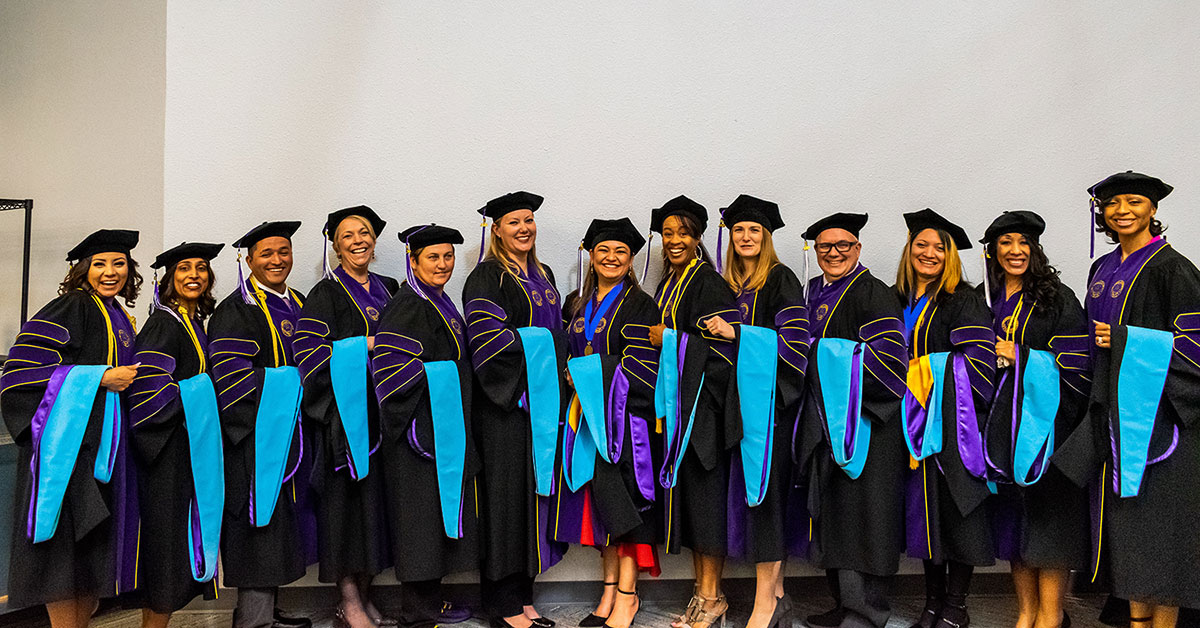 Dr. Marianne Rader is a three-time graduate of Concordia University Texas, earning degrees at the bachelor's, master's and doctoral levels. In December 2019, Rader graduated with her Doctor of Education (EdD). She personifies Concordia's vision for alumni to pursue meaningful work.
Choosing Concordia
Growing up in a Lutheran Church-Missouri Synod (LCMS) church, Rader was familiar with Concordia. She chose to earn her undergraduate degree from the University because of its Lutheran values and the small size.
"I believe in the Lutheran school system and its mission," she explained. "I am drawn to the religious aspect and the Lutheran core values that go along with that. I also wanted the small size and the personal, relational piece."
She began her undergraduate degree in 1999 as a Director of Christian Education (DCE) major, which was brand new to the University, but changed to a pre-med major with the desire to become a veterinarian.
After graduating from Concordia with her bachelor's degree, Rader attended Texas A&M University to become a vet. However, she realized this wasn't the right path for her. She then enrolled at Texas State University, where she received a master's degree in biology.
The Call to Teach
After graduating with her master's degree in biology, Rader found meaningful work in the field of education. She joined Concordia as an adjunct faculty member, teaching biology and environmental science. She also became a part-time teacher at Concordia High School, a private, Christian school affiliated with the LCMS.
She loved teaching at the high school, so she left CTX and transitioned into a full-time high school science teacher.
Continuing Education
She didn't leave CTX for long and quickly returned as a student in the Master of Education (MEd) program. Rader earned her MEd in Curriculum & Instruction.
Dr. Allen Brown, an education professor at Concordia, was working on launching Concordia's first doctoral program, the Doctor of Education. He talked to Rader about entering the EdD program, and she decided to embark on the educational journey. Rader and Dr. David Mueller, with whom she worked at Concordia High School, were the only two Lutheran educators/administrators in the first cohort.
Rader's motive for getting her EdD was never to gain another position but to provide better education to her students.
"I love being a student, and I love learning," Rader explained. "But the bigger reason I earned my EdD is that I teach in a very small Lutheran high school, and because of our size, we are limited in staff. I want our kids to have the very best education; I think they deserve that. I had it within my power to meet that need, and I felt a responsibility to become as educated as I could for our students."
In addition to working on her EdD, Rader was raising two small children with her husband, working full time and riding horses competitively (placing eighth in the 2018 World Championship). She understands what it is to have to prioritize, and she offered great advice for people looking to go back to school.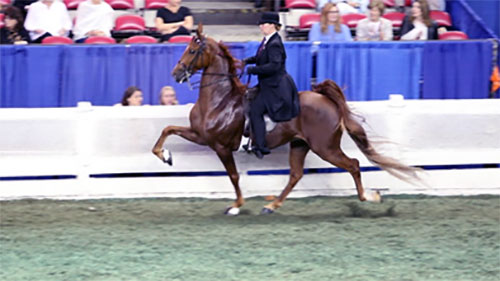 "You have to really want to earn your degree to the point where you're willing to sacrifice pieces of yourself," Rader stated. "I'm married, and I have small kids - my family had to come first. The only place to give was myself, so I didn't watch TV, and I gave up activities on the weekends. The things that I did for myself were the sacrifices I had to make because I wasn't willing to take them from my family."
Beginning in 2016, Rader successfully defended her dissertation, Using Teacher-Made Assessments: A Qualitative Research Study at Private Christian High Schools in Texas, and completed her EdD in Curriculum & Instruction in 2019.
Are you interested in the Concordia EdD? Learn more about the graduate program today!
Crossing the Stage
Cheered on by her husband, mother and children, Rader said crossing the stage at commencement felt surreal. She was part of the first graduating class of EdD students in Concordia history.
While she got her EdD for her students, she also earned it in honor of her father, who passed away and always wanted to obtain an EdD. "Finishing was a commitment I made to myself in his legacy," she said.
Rader has taught at Concordia High School for 14 years and is now serving part time as a teacher and part time as the assistant principal. She was able to immediately apply the knowledge and skills she developed while in the program, and she continues to use what she has learned at the high school.
We congratulate Dr. Marianne Rader on her recent graduation and celebrate her meaningful work to provide students with the best education possible.