Become a Thoughtful Leader in Education through Empowerment
The Concordia University Texas Doctorate of Education (EdD) program will help you advance your career and become a leader in education in traditional learning settings and corporate organizations, empowering students and staff to go forth and change their world.
The EdD at Concordia is a three-year online program with two weeklong summer residencies and locked-in, competitive tuition rates.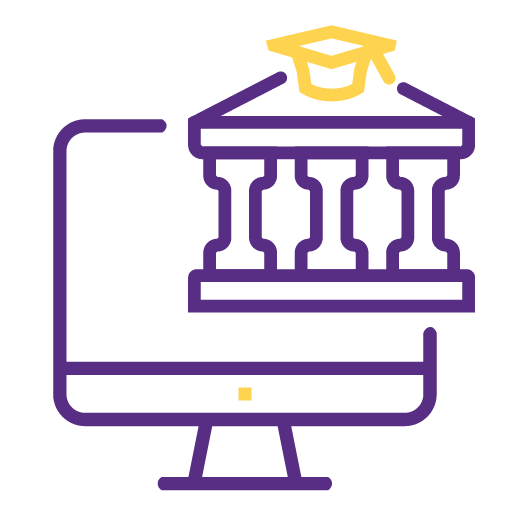 2 residencies
---
Locked-In Tuition
---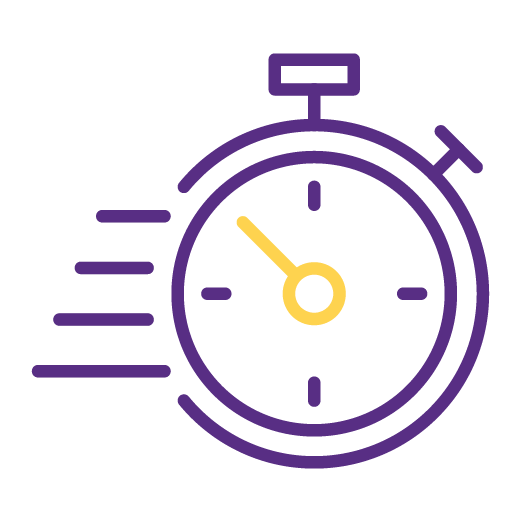 60 Credit Hours
---
Become a leader in Education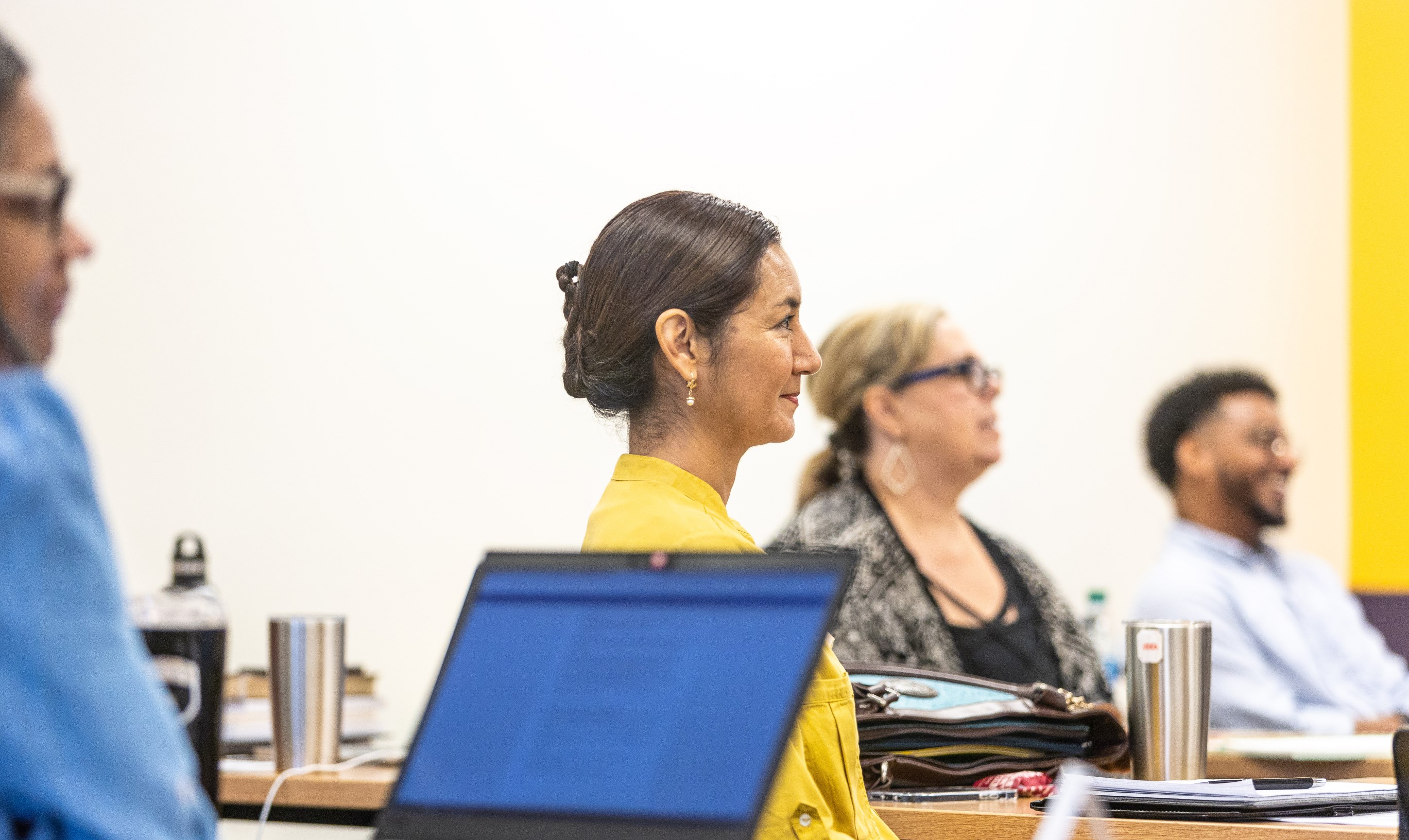 Two Unique Specializations
Concordia offers two unique specializations that cater your education to your future aspirations. The Educational Leadership specialization focuses on leadership at the district/central office level, while the Curriculum & Instruction specialization focuses on leadership and curriculum development with a focus on strategy for teaching mastery.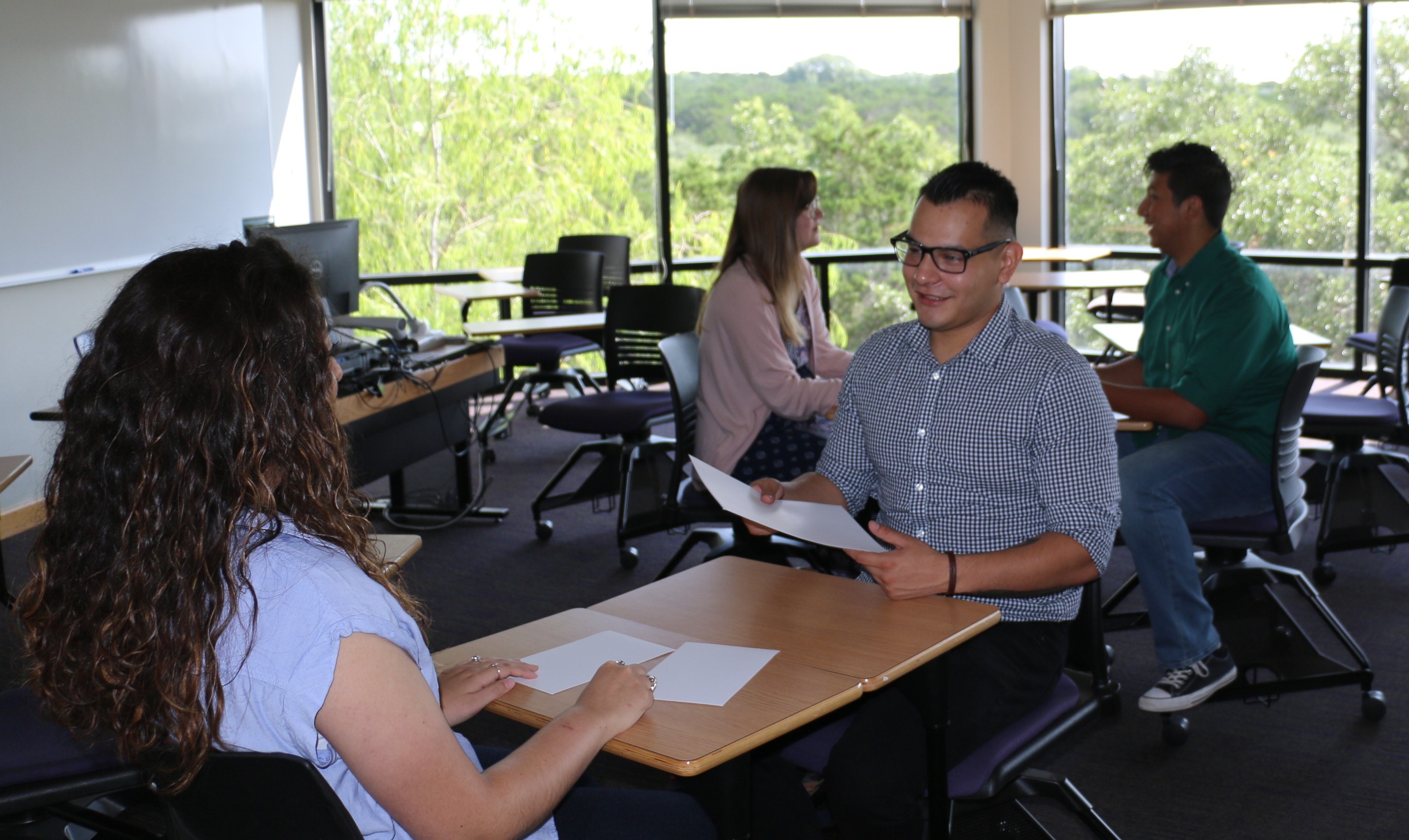 Collaborative Cohort Model
Students in the Concordia EdD work through their program in a cohort model of 10-12 students. This model facilitates collaboration, support, and peer learning communities through a shared experience.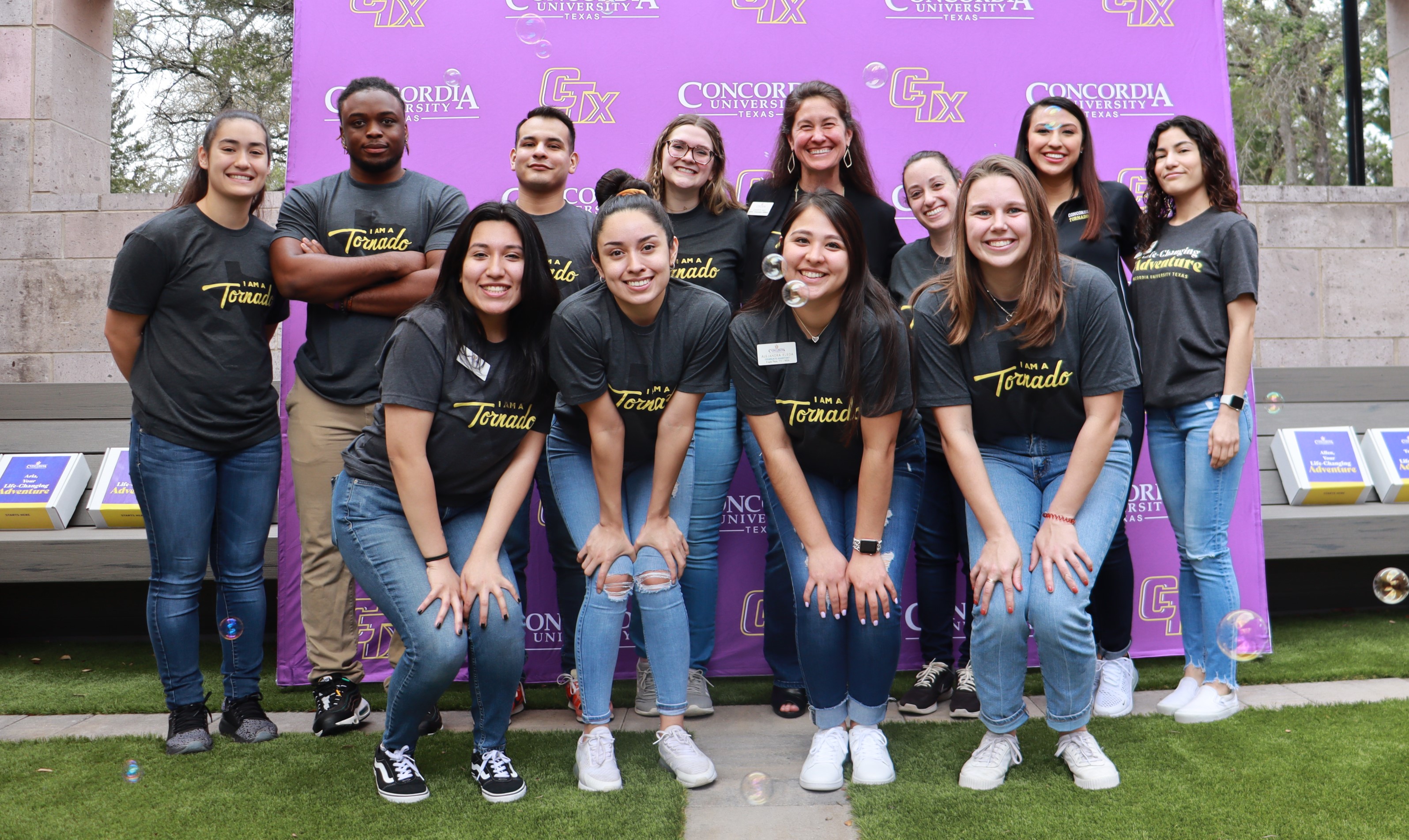 No GRE or Admissions Test Required
Concordia requires no GRE or admissions test for entry to the program. Our focus is on increasing access for all students to a high-quality advanced degree and we know that testing does not always accurately measure the skill and knowledge of prospective students.
Student Success Focused
Concordia University Texas empowers students of all backgrounds to lead lives of critical thought, compassionate action and courageous leadership. As a liberal arts university rooted in the Lutheran tradition and aligned with the Lutheran Church-Missouri Synod, Concordia develops the mind, heart, soul, and body, preparing leaders for lives of service.
We are the premier university where the adventure of faith, learning, and life-changing experiences leads to meaningful work.
Meet THE College of Education Faculty and Staff
Educational Leadership
Advance your leadership knowledge in the K-16 environment with this unique concentration. Classes include Advanced School Law and Conflict Resolution and prepare students for the optional Texas Superintendent certification exam.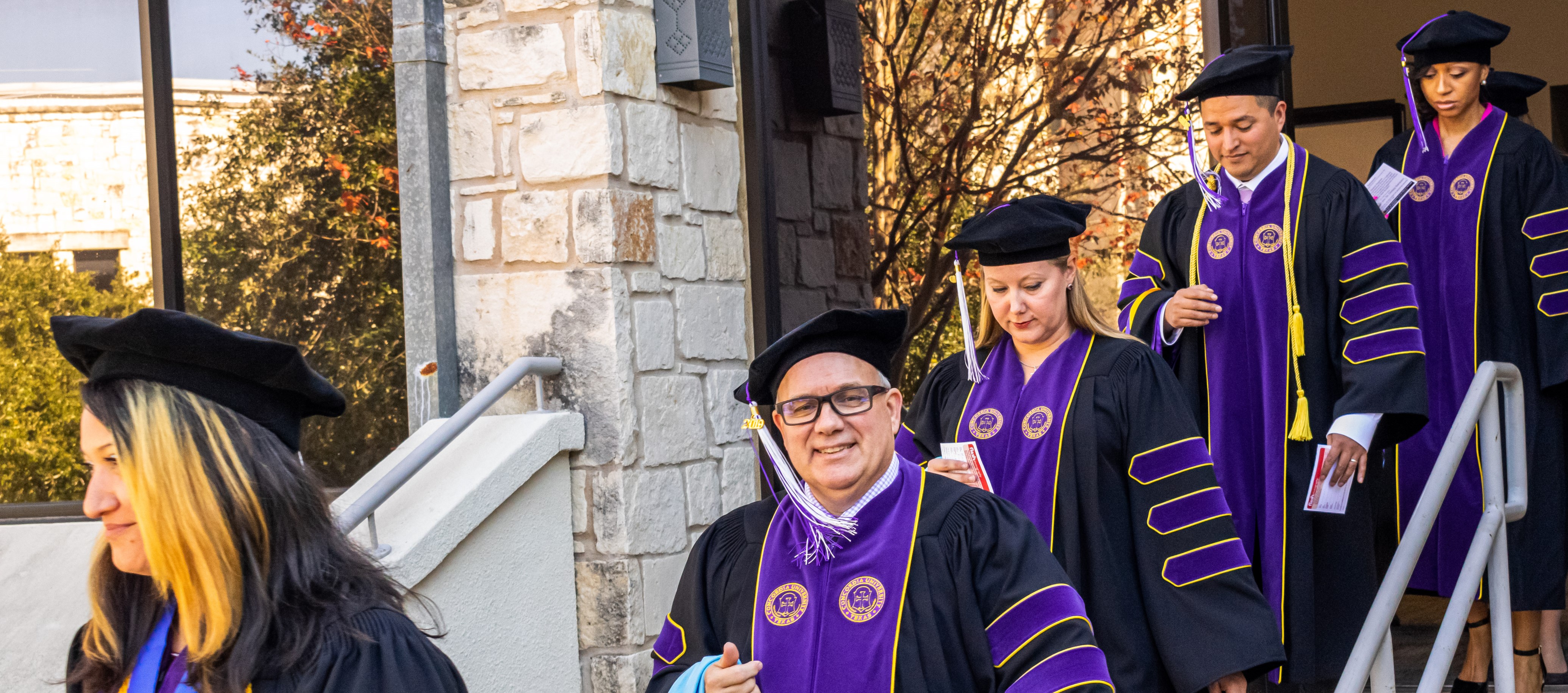 Curriculum & Instruction
Ideal for educators who want to pursue curriculum leadership, higher education, or educational policy. This concentration includes courses such as Curriculum Theory and Program Evaluation.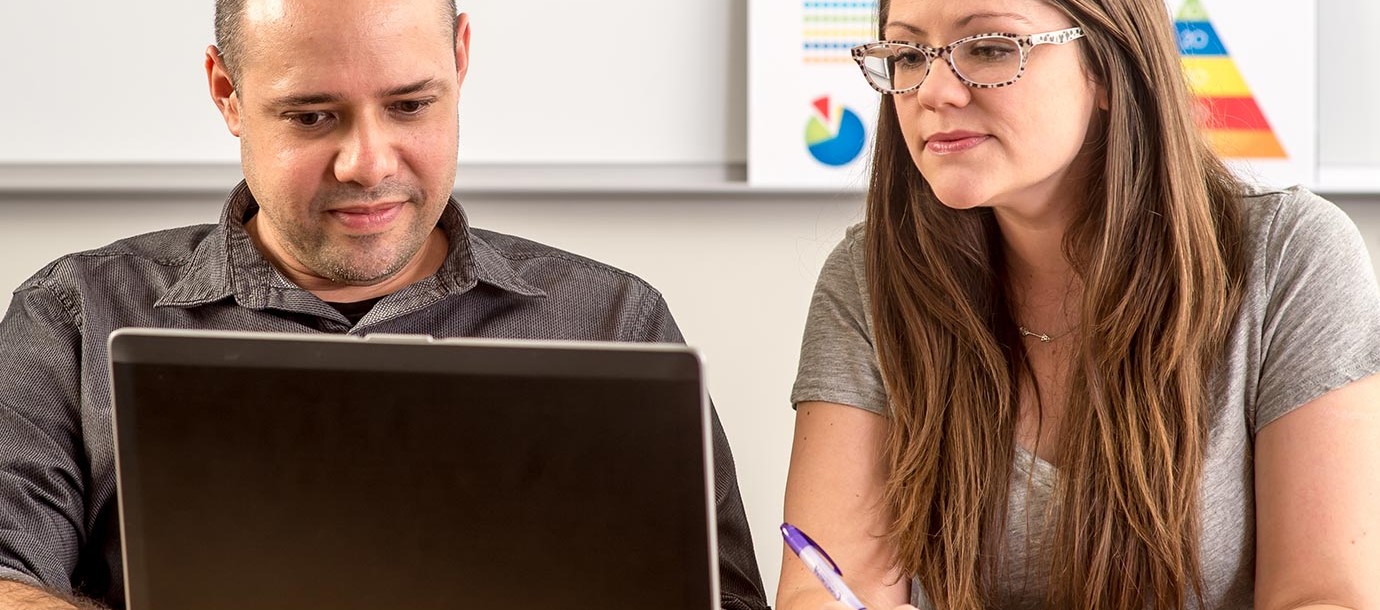 Career Outcomes
School District Leadership and Administration
Superintendent
Higher Education Professor
Chief Learning Officer (organizational)
Leadership Opportunities in K-12 School Admin
Educational Consultant
Director of Curriculum
Educational Policy Advocate
HR Training & Development Specialist
Non-profit Administration
University Administrator/Instructor
Students also learn strategies for teaching mastery.
Dr. Darnell Horton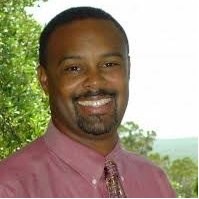 Darnell Horton, Concordia Class of 2020
Principal, UT High School
What I understand about being an administrator is what I learned from Concordia. There are still things that I'm learning and growing in, but Concordia taught me how to ask the right type of questions, how to re-examine what I'm doing, and how to improve my work.
Learning environment

EdD students spend the first two years of the program completing practical coursework and the final year working on a CRIP project or dissertation.

The program begins with the first residency session on the Concordia University Texas campus in Austin, Texas. Students complete a one-week orientation on campus that includes course activities (8 a.m.–5 p.m.) that are an integral part of their 8-week EDU 6310 Christian Ethics course.


The second residency session occurs during the following summer, at which time students return to campus for a week to complete additional course activities in a hands-on manner for another 8-week core course (8 a.m.–5 p.m.). After taking and passing the qualifying exam at the end of the first year, students are formally entered into candidacy for the Doctor of Education and complete 24 credit hours of specialization courses.


The foundational coursework is completed online, aside from the two required weeklong residencies.


During the third year, students shift their focus to the required practicum (six credit hours) and their CRIP project or dissertation (nine credit hours). Students can complete the entire program in just over three years following this plan.


CRIP projects and dissertation

Students choose to complete either the CRIP project or a doctoral dissertation.

CRIP

The CRIP is an alternative to the theoretical doctoral dissertation. This option allows students more flexibility to identify research, curriculum, or leadership initiative needs within their school districts or organizations and develop research-based solutions and evaluations. The creative aspect of this option provides a more accommodating modality for student research while upholding the expectations of a doctoral program.

The CRIP may appeal to students looking to become active problem-solvers within their districts, impress district leadership with research-based solutions, and become valued contributors within their current environments.


Dissertation

The theoretical dissertation is also an option. A dissertation focuses on evaluating or constructing theory based on research methods focused on this end. Dissertations use the standard five-chapter format allowing students to develop more generalizable conclusions and recommendations.

The dissertation may appeal to students looking to excel in careers within higher education or the educational research community.

Students in both specializations have the choice of completing either a CRIP project or a dissertation throughout the third year of the EdD program.

Before students start their dissertation (3rd year of the program) a committee will be assigned to them. The committee chair is assigned during the Spring of year 2 and the other two committee members are assigned before they start dissertation coursework in the Fall of their 3rd year.

Superintendent certification (optional)

Admission to the optional Texas Superintendent Certification program is completed toward the end of the first year of the EdD program for students pursuing the Educational Leadership (EDL) specialization.

Superintendent certification courses are part of the EDL specialization program and are subject to the regulations of the Texas Education Agency.
At this time, the candidate seeking Texas Superintendent Certification must:

Submit a written application for admission.

Complete a faculty interview (rubric with faculty recommendation).

Be admitted to EdD Candidacy (Qualifying Exam report).

Provide service record showing at least three credible years of managerial experience in a public school district.

Provide a certificate demonstrating a valid, unexpired mid-management/principal certification from Texas.

To be accepted and remain in the Texas Superintendent Certification program at Concordia University Texas, the candidate must:

Meet all admission requirements to the Educational Leadership specialization, including a minimum GPA of 3.0 either cumulatively or in the last 60 credit hours from the most recently earned master's degree or higher

Earn passing scores on both the interview and qualifying exam

Accept the admissions offer within the required time frame

Remain in good standing with the University

Pass all the necessary coursework

Pass a Superintendent Certification Practice Exam after completing specialization courses.

Complete EDL 6335 Practicum I and EDL 6336 Practicum II at a TEA-approved district in Texas under the guidance of a state-certified mentor (Texas Superintendent Certification) with at least three years of experience.

Pass the TExES Superintendent Exam after completing EDL 6335 Practicum I or EDL 6336 Practicum II.

Student resources
Course schedules

Doctoral Schedule, Educational Leadership

Year 1
Fall
EDU
6310
Christian Ethics & Values
EDU
6311
Research I, Academic Writing
EDU
6312
Research II, Quantitative
Spring
EDU
6313
Multicultural Experiences
EDU
6315
Research III, Qualitative
Summer
EDU
6314
Grant Writing
EDU
6341
Digital Learning
EDAD
6351
School Finance
Year 2
Fall
EDAD
6320
Program Analysis & Evaluation
EDAD
6322
Organizations & Public Relations
EDAD
6324
Leadership & the District
Spring
EDAD
6321
Issues in District Leadership
EDAD
6325
Advanced School Law
Summer
EDAD
6352
Conflict Resolution
EDAD
6323
Research IV, Proposal
Fall
EDAD
6361
Research V (1) Dissertation/CRIP
EDAD
6335
Practicum
Spring
EDAD
6362
Research V (2) Dissertation/CRIP
EDAD
6335
Practicum
Summer
EDAD
6363
Research V (3) Dissertation/CRIP

Doctoral Schedule, C&I

Year 1
Fall
EDU
6310
Christian Ethics & Values
EDU
6311
Research I, Academic Writing
EDU
6312
Research II, Quantitive
Spring
EDU
6313
Multicultural Experiences
EDU
6316
Research III, Qualitative
EDU
6342
Leadership in the Faith Traditions
Summer I
EDU
6314
Grant Writing
Summer II
EDU
6341
Digital Learning
Year 2
Fall
CAI
6320
Curriculum Theory
CAI
6322
Curriculum Design
CAI
6324
Assessment of Student Learning
Spring
CAI
6321
Strategies for Professional Development
CAI
6325
Contemporary Issues
CAI
6323
Research IV, Proposal
Summer I
CAI
6352
Supervision & Leadership
Summer II
CAI
6351
Program Evaluation
Year 3
Fall
CAI
6361
Research V (1) Dissertation/CRIP
CAI
6235
Practicum
Spring
CAI
6362
Research V (2) Dissertation/CRIP
CAI
6235
Practicum
Summer
CAI
6363
Research V (3) Dissertation/CRIP

Practicum
Admission requirements

Admission Requirements

Complete application
Master's degree from an accredited university with a graduate GPA of at least 3.0 on a 4.0 scale
Combined five years of credited teaching experience and/or administrative/leadership experience (mid-management or principal certification for those seeking Texas Superintendent Certification)
Employer Support Form (PDF) or a letter from the applicant's employer indicating support for the candidate's pursuit of the EdD, willingness to allow the candidate to conduct fieldwork in the organization (if a school district), and flexibility in work schedule so candidate can attend class and conduct approved fieldwork
Letters of Reference (LOR) - three are required from professional sources including (they may be a combination of any of these three):


Present supervisor
Academic/Professor
Co-worker/Professional peer

Official transcripts from accredited master's degree-conferring institution
Resume or CV that summarizes educational and professional career (applicant should be able to explain any gaps in service)
Letter of intent that introduces the applicant to the EdD Review Committee and answers the question, "Given the mission of Concordia, what can this program do for me?" (two typed pages, double-spaced)
Sample of scholarly writing (research from graduate school, published article, or paper that demonstrates the ability to conduct cited scholarly research)
For Texas Superintendent Certification only — a copy of service record and Social Security number
Evidence of English language fluency (if applicable)
Although no formal testing is required for entry, scores from the recent (five years or less) Graduate Record Exam (GRE) will be accepted and may be used if space is limited
Space in the program is limited, so the quality of items submitted will be taken into account. Various point values may be assigned to the above items in cases where there are more qualified applicants than program space. In all cases, Concordia will select students who present the most competitive applications and who we consider most likely to be successful, contributing members of the Concordia community who will graduate.



NOTE: Only fully complete admissions packets will be forwarded to the EdD Review Committee. Applications with incomplete materials will be held until all materials are received.

Application process

Application Process

The admissions process begins with submitting an application to the Office of Admissions. Decisions regarding acceptance are made at the completion of the application file. All applicants will be considered on an individual basis.

1. Online Application and Application Fee

Complete the online application and pay the $50 non-refundable application fee. On your application, please use your legal name and fill in any maiden names.

If you have a promo code, do not enter your credit card information.

2. Transcripts

Submit official transcripts from the college or university where you earned your master's degree.

The Office of Admissions requires that you have the official transcript from your degree-granting institution sent directly to the University (see official address below). Please request your transcript immediately, as it may take up to six weeks for transcripts to arrive in our office.

If any transcripts are from a foreign institution, an official WES Foreign Education Credential Service evaluation must be completed and sent to the Office of Admissions. For more information please visit the WES websites. Please note: This process could take several weeks.

You have three ways to get your transcripts to Concordia:

Student Delivered
A student-delivered transcript will be accepted as an official transcript only if it is received in the original sealed envelope and stamped by the institution of records as "Issued to Student in a Sealed Envelope."

Electronically

Mailed
Concordia University Texas
Office of Admissions Processing
11400 Concordia University Drive
Austin, TX 78726

3. Professional Work Experience

Submit a copy of your resume that shows at least five combined years of credited teaching experience and/or administrative/leadership experience (mid-management or principal certification for those seeking Texas Superintendent Certification). Leadership experience should be starred on your resume if it's not obvious.

Students seeking Texas Superintendent Certification must submit a copy of their service record and Social Security number.

4. Other Materials

EdD applicants must also submit the following:

Employer Support Form (PDF) or a letter of support from your employer
Three letters of reference
Letter of intent
Sample of scholarly writing
Evidence of English-language fluency (if applicable)
Optional GRE scores

5. Apply for Financial Aid

Complete the online federal application at studentaid.gov for the school year. The Concordia University Texas school code is 003557.

For those eligible, financial aid is available in the form of unsubsidized loans.

6. Payment Options

The Concordia EdD features locked-in tuition, meaning that you will pay the same rate of tuition throughout the entire program.

Please send all admissions documents to the address below.

Office of Admissions Processing
Concordia University Texas
11400 Concordia University Drive
Austin, TX 78726

FAX: 512-313-4639

Program costs

The Concordia EdD program offers locked-in tuition, meaning that you will pay the same tuition rate throughout the duration of the program.

Financial Aid Opportunities

Please visit our Financial Aid page to learn about payment options, deadlines, FAFSA and how to get help paying for your education.

For those eligible, financial aid is available in the form of unsubsidized loans.

If you have any questions, please contact your admissions counselor.

Payment Types

Concordia accepts three methods of payment:

Online through your MyInfo account
Check or money order sent by mail to: Concordia University Texas, Attn: Student Accounts, 11400 Concordia University Dr., Austin, TX 78726
Cash, check, credit or debit card at the Student Central office, which is located on campus at C-256 in Cedel Hall

Payment plans are available and can be set up through your MyInfo account.

If you have any questions, please contact your admissions counselor.

Service Members Information

Concordia University Texas is grateful, proud and supportive of those who have or continue to serve through the military.

For those looking to start or continue their education, we have a variety of options to assist. CTX is a Yellow-Ribbon Institution and accepts most VA-funded students, including Montgomery and Post 9/11. Note that the Hazelwood Act is only valid for public institutions.
Frequently Asked Questions
Why earn an EdD?

An EdD will allow you to gain advanced knowledge and skills related to the field of education. Individuals who want to demonstrate their dedication to the field and their pursuit of understanding will benefit from earning an EdD. The passion to optimize student performance drives individuals to further their education to further their abilities.

Many school districts (primarily mid-size to larger) require their superintendents and executive team (e.g., regional superintendents, curriculum director, finance director, etc.) to possess a terminal degree and often seek those individuals who have completed their Superintendent Certification.

Additionally, an EdD will help you stand out in the marketplace, giving you access to opportunities for advancement and larger salaries that would otherwise be unavailable.


By further developing your instructional knowledge and leadership skills, you will be better prepared to empower your students, trainees, and coworkers to succeed.


Why earn an EdD at Concordia?

Concordia's EdD program is designed for busy adults with full schedules. You'll complete most of the coursework online, and the CRIP/dissertation is built into the three-year timeline.

With the Concordia EdD, you can access new advancement opportunities, better pay, and higher leadership roles. Students will also gain skills to better assist students of all backgrounds, lead districts to better educational outcomes, and help learners reach their highest potential.

What can I do with an EdD?

Educators with an EdD can become school district executives, faculty at the university level, training supervisors in businesses, school-level curriculum leaders, or chief learning officers in corporations.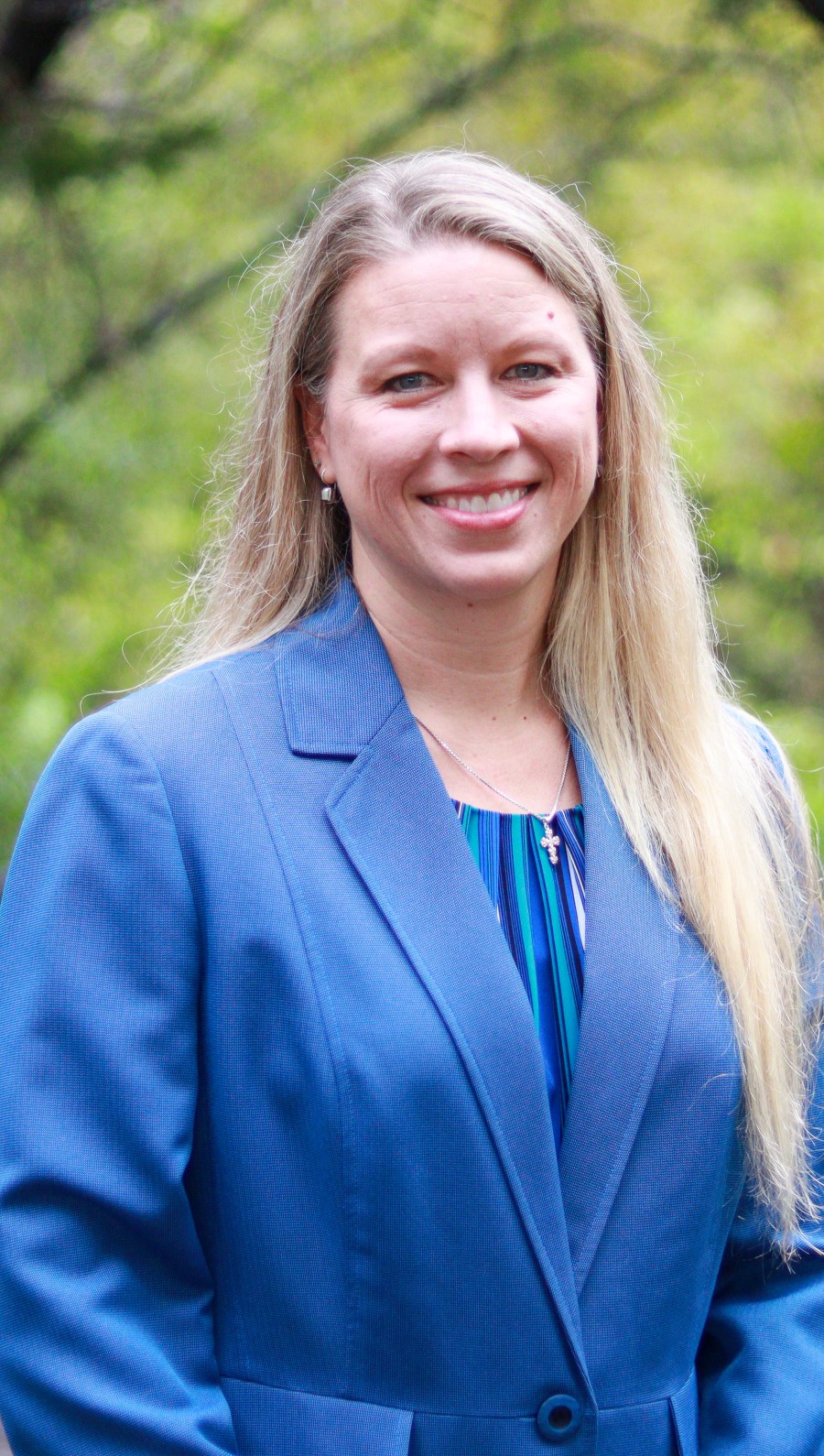 EdD in-depth
Learn more about Darnell Horton's journey of grit and perseverance to earning a Doctor of Education (EdD) degree from Concordia.