CTX Alumna Dr. Sandra Doering Recognized as Distinguished Professor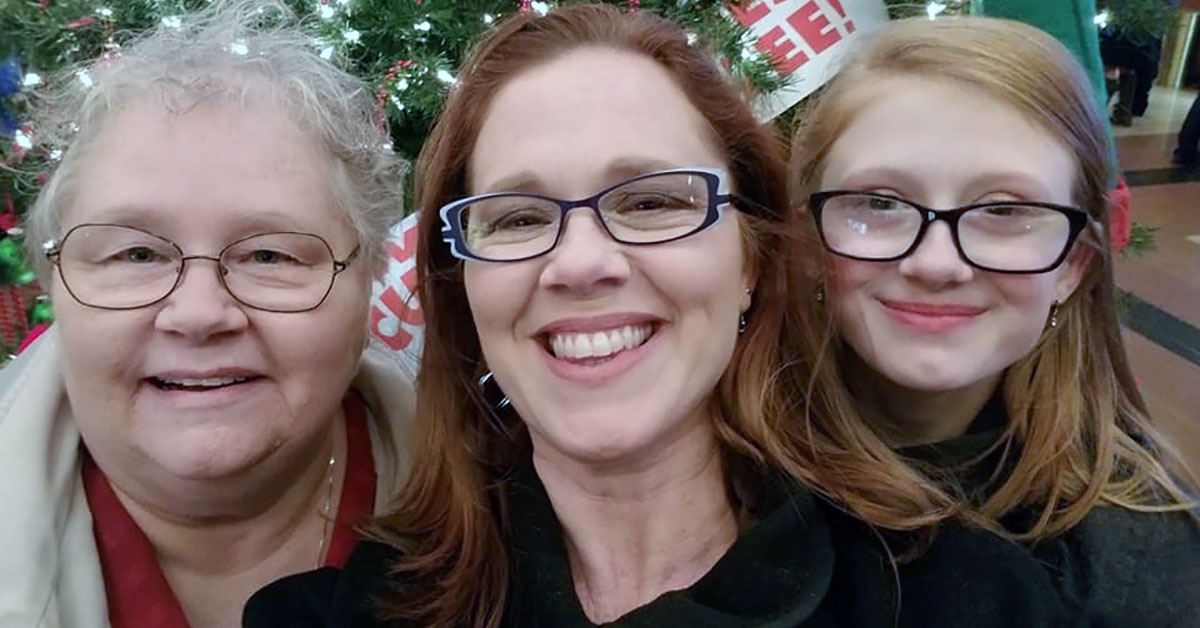 Dr. Sandra Doering is an alumna ('69) and former professor of Concordia University Texas. She currently serves as a professor of literacy education at Concordia University Chicago and was recently recognized as a Distinguished Professor for her exemplary contributions.
Her time at Concordia Lutheran College and then Concordia University Texas have influenced her journey as a teacher.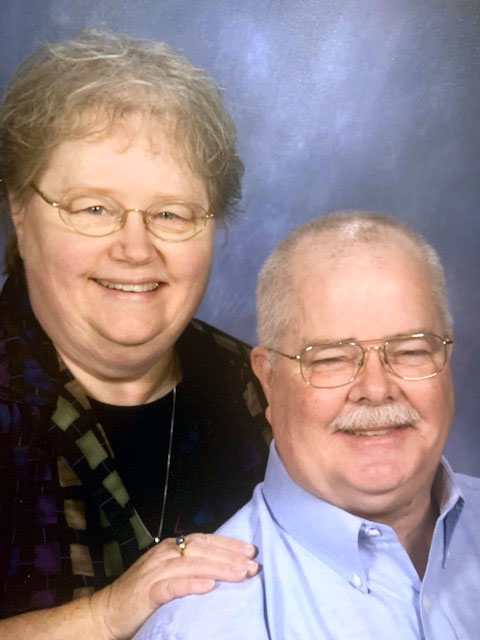 Life-Changing Experiences at Concordia Lutheran College
Doering has always known that education was one of the vocations to which God has called her. As a child, she taught her sister how to read before entering the first grade.
After graduating high school, Doering decided to attend Concordia Lutheran College (CLC), which was a two-year junior college at the time. "I always wanted to go to a school with a Christian faith-based background," she said.
Doering's time as a student at CLC would prove to be a pivotal decision in many ways. Within the first couple of weeks, she met Martin Doering, her future husband. She also completed the first two years of her degree in Education.
Most importantly, CLC is where Doering's faith in Christ came alive. "My faith awakened. Concordia helped me strengthen and deepen my faith," she said," so I was able to defend my faith and live it more clearly in all I did."
After graduating from Concordia Lutheran College in 1969, Doering completed her Bachelor of Arts in Elementary Education at Concordia University River Forest (now Concordia University Chicago). Just two weeks after graduation, Martin and Sandra got married. They celebrate their 49th wedding anniversary this year.
Move to Higher Education
Doering began her career as a classroom teacher for nine years. In 1979, her husband took a call to pastor a church in Oklahoma. Originally enrolling in Phillips University to earn credits for her Oklahoma teaching certificate, Doering decided to earn her MEd in Elementary Education & Teaching.
Toward the end of her master's degree, she helped her advisor with grading and classes, learning firsthand what it's like to educate teachers. Doering enjoyed the work so much that she decided to earn her doctorate and enter higher education to prepare students to become teachers. In just two years, Doering graduated from Oklahoma State University, earning an EdD in Curriculum & Instruction with a focus on Children's Literature.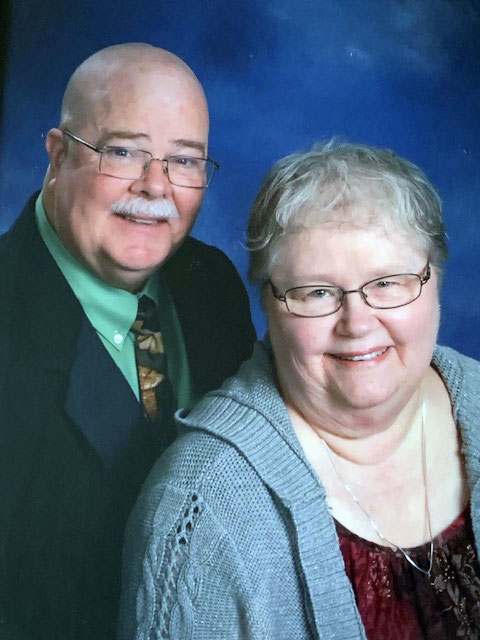 Concordia Lutheran College
Doering's initial plan was to teach at Concordia Lutheran College (CLC) in Austin, but there wasn't an open position when she graduated with her EdD in 1985. So Doering taught at Concordia College in Bronxville, New York, for four years. "I see it as the Lord's hand in sending me to Bronxville first," Doering explained, "because it gave me a chance to establish myself as a professor."
In 1989, Doering got the opportunity to teach at CLC and joined the education faculty. "I see the Lord continually working my life," Doering said. "When I first became a classroom teacher, that's what I thought I would do for the rest of my life. But He pushed me into teacher education. I loved being an undergraduate teacher and watching students mature."
God gave her a new opportunity In 1995 — administration. Doering became dean of the College of Education and continued to teach. Dr. David Zersen, the president at the time, gave her an important first task as dean — to start the Master of Education (MEd) program, which was launched in 1998.
During Doering's 19-year tenure at Concordia, many changes occurred. In 1995, the college became a university, joined the Concordia University System and became Concordia University at Austin. Doering taught under the leadership of three different presidents, and in 2007, Concordia University at Austin became Concordia University Texas. One thing that remained consistent was Doering's commitment to providing her students with an excellent education.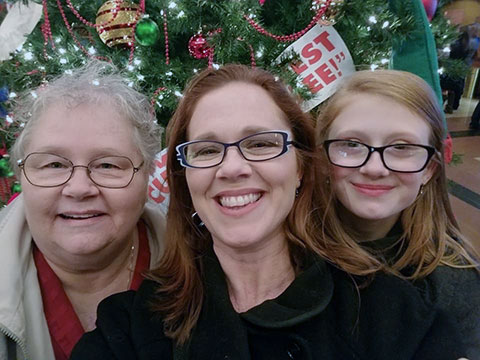 Concordia University Chicago
The Doerings' daughter and her family lived in Chicago, and they wanted to be part of their granddaughter's life. In 2008, they moved north, and Doering joined the Concordia University Chicago (CUC) graduate faculty.
"My husband has always been right there with me," Doering said, "and I appreciate the fact that he has moved wherever I got a call to teach. He would wait for the Lord to tell him what to do when we got to a new place. Every time, the Lord has taken care of us."
For her first years at CUC, Doering taught master's courses for teachers looking to become reading specialists. Her department was then tasked with developing a Doctor of Education (EdD) specifically for reading specialists. Although she initially wanted to stay in the master's program, she was deeply involved in planning the EdD program and transitioned to teaching doctoral courses.
The administrative and teaching roles Doering held at CTX prepared her for her current roles at CUC. She teaches doctoral classes, serves as the chair of 10 dissertation committees, and is the department chair for the Literacy & Early Childhood program.
Dr. Russell Dawn, president of CUC, recently recognized Doeering as a Distinguished Professor. She was elected by the faculty and affirmed by the Board of Regents to receive the honor for her nearly 12 years of outstanding service to CUC.
Always a Concordia University Texas Alumna
Concordia University Texas remains Doering's favorite place to serve. "After my love of the Lord, the love of my husband, and the love of my family, Concordia University Texas is the most special thing to me," she said. The Doerings continue to participate in CTX activities and reunions.
"It's very exciting to watch how the Lord works in our lives, even when we don't ask for it," Doering said. "I learned a long time ago that prayer is more about listening to God than telling Him what we want to do."
We congratulate Sandra Doering for receiving the honor of Distinguished Professor, and we are inspired by her continual impact on the lives of students through education.
"Dr. Doering is a gem," Jeff Frosch, director of donor and alumni relations, said. "She is frequently spoken of fondly by our College of Education graduates."
Did you know that Concordia University Texas has made recent changes to the Doctor of Education program? Learn more about the Concordia EdD today!