Attend Be a Tornado Day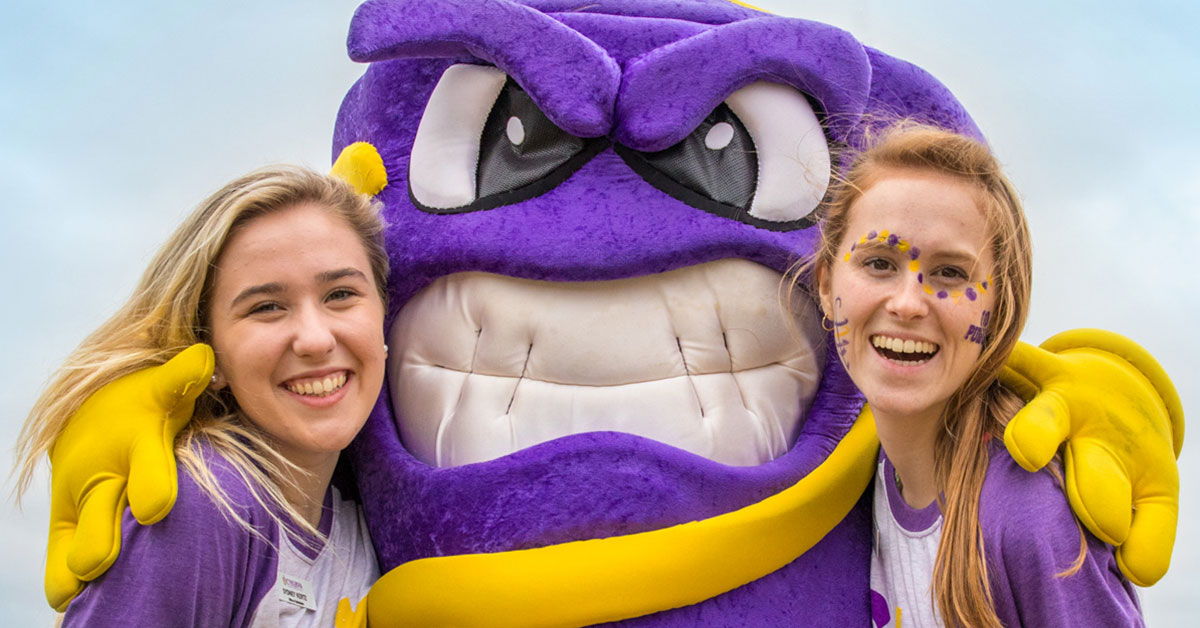 Ready to take the world by storm? Be a Tornado Day is happening this Saturday, April 6, from 10 AM to 2 PM. Join us to discover what it's like to be a CTX Tornado.
Who can come?
We happily welcome everyone to Be A Tornado Day. The event is especially beneficial for prospective students thinking about attending Concordia and for newly-admitted Tornados. Bring your family and friends to enjoy a day packed full of activities.
What's this event about?
This event is focused on providing you with more information about Concordia and the opportunity to apply right then and there.
If you've already applied and been admitted, you can complete the financial aid process, apply for housing, make your commitment and register for summer orientation.
Be a Tornado Day gives you a preview of the school. You'll have the opportunity to tour the campus, including the residence halls, and enjoy activities like outdoor games, a scavenger hunt, a food truck and more.
View the tentative schedule of events!
What should I bring?
If you've not yet applied to Concordia, this is the perfect opportunity to do so. Bring your official transcripts (sealed) and test scores, fill out the application on campus and receive a same-day decision. If you're applying for graduate school, you will receive an accelerated decision within the next week.
This is a wonderful opportunity to bring your family with you. Choosing which college to attend is a big decision and it's important to get advice from the people who know you best. As Proverbs 12:15 NIV states, "the wise listen to advice."
Where is the event?
Join us on the main campus for a variety of fun activities.
The address is:
1140 Concordia University Dr.
Austin, Texas 78726.
Concordia University Texas Fast Facts
To give you more of an idea of the kind of school Concordia is, here are some interesting facts:
Christian-based institution aligned with the Lutheran Church — Missouri Synod (LCMS)
Average class size of 18 students
50+ majors & concentrations
Professors with real-world experience
Campus sits on 389 beautiful acres
NCAA Div III athletics
Small environment in one of the fastest-growing cities
To learn more, visit Be A Tornado Day. We hope to see you there. Woosh!