You're Invited to Celebrate Concordia 2020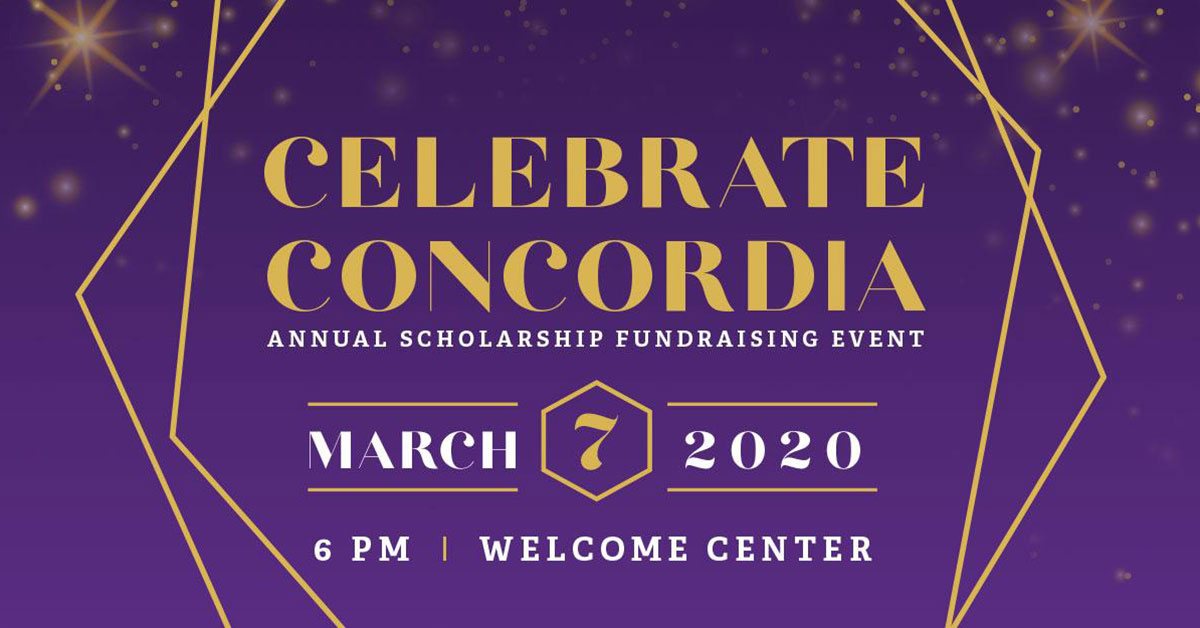 Celebrate Concordia is one of the most exciting events during Concordia Crossing, which is the annual homecoming weekend for Concordia University Texas. The community gathers to recognize the impact of the University and to continue their support.
You're invited to join us for Celebrate Concordia 2020!
What Is Celebrate Concordia?
Celebrate Concordia occurs on Saturday, March 7, and is the University's annual fundraising event where we celebrate alumni and the things that make Concordia so unique.
The reception is the perfect opportunity to speak with alumni, meet faculty and staff, and share your experiences at Concordia. During the program, you will learn about the recent successes of the University and hear personal stories of how Concordia has impacted students.
Additionally, we will honor individuals with the prestigious Beto Award, the Cristo Ecclesia Award and the Emerging Leader Award.
Read about Celebrate Concordia 2019 in our recap.
When & Where?
Celebrate Concordia will occur in the Welcome Center (Building A) on the beautiful campus in Northwest Austin.
Beginning at 6 p.m., enjoy heavy hors d'oeuvres, cocktails and conversation. Then join us in the Chapel for the program that begins at 7 p.m.
Tickets
You must have tickets to attend the event. Purchase them before February 22 to save $5 per ticket.
Early bird individual ticket: $10 (online only)
Individual ticket: $15 (after February 21)
Couples: $20 (online only)
Tickets may also be purchased at the door for $15 per person.
The Concordia Fund
All funds raised at Celebrate Concordia go directly to The Concordia Fund, which supports the University's students, faculty, and staff in a variety of ways, some of which include:
Academic scholarships (85 percent of CTX students depend on financial aid and scholarships),
Classroom and technology enhancement,
Faculty and staff enrichment opportunities,
Building improvements, and
Support for the University's mission.
Generous donors equip Concordia University Texas with the resources to the vision of being the premier university where the adventure of faith, learning and life-changing experiences leads to meaningful work.