Celebrate Concordia 2021: Meet Bob & Anita Schjerven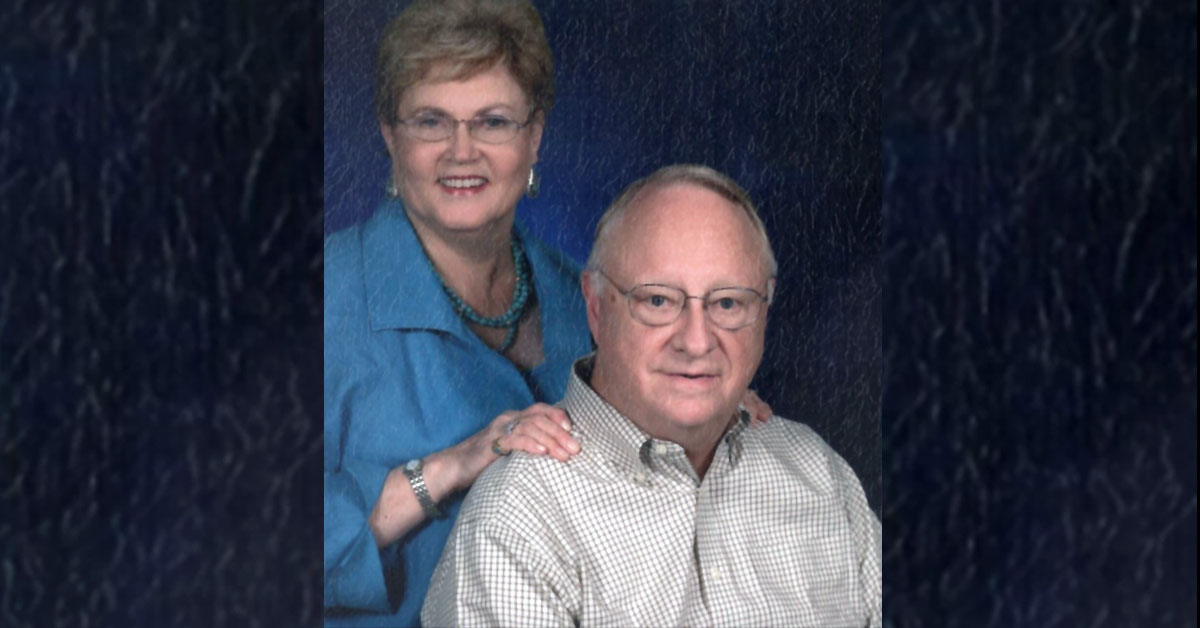 Concordia Crossing is an annual celebration of all things Concordia University Texas. During the weekend of festivities, the annual fundraising event, Celebrate Concordia, recognizes alumni and donors for their service to the Church and community with three prestigious awards.
In this short blog series, we will introduce you to the honorees and share how they have made an impact on their communities.
Bob and Anita Schjerven received the Rev. Dr. George Beto Christian Leadership Award for their servant leadership in the Church and the community.
About the Schjervens
Bob and Anita met in La Crosse, Wisconsin, where Bob began his career. Marrying more than 50 years ago, the Schjervens and their two children moved 10 times for Bob's career in the heating and cooling industry, eventually settling in Texas.
He worked at multiple organizations, including Snyder General and Mcquay Perfex. In 1986, Bob began his tenure with Lennox International Inc., a global climate control solutions company.
He first worked for a collection of Lennox International's subsidiaries, holding leadership roles that included the chief operating officer, vice president of marketing and engineering, general manager and president.
He then joined the parent company, Lennox International, as the chief operating officer. In 2001, Bob was named the chief executive officer of the corporation, a position he held until he retired in 2007.
Supporting Concordia
Although they moved frequently, Bob and Anita always remained committed to serving the Church, and it was through the Church that they became acquainted with Concordia.
When Bob became a member of The Lutheran Church-Missouri Synod's (LCMS) National Cabinet's "For the Sake of the Church" campaign, they learned about the Concordia University System and chose to support Concordia University Texas and Concordia University Wisconsin.
In a 2019 interview with Concordia University Wisconsin, Bob explained their reason for supporting CTX and Concordia University Wisconsin:
There's something so different about Concordia students. When we witnessed their focus on the Christian worldview, love for Christ and seriousness about preparing themselves as Christian leaders for a world desperately in need of Christian leadership, we [Anita and I] were compelled to do whatever we could to support that mission and vision.
In addition to supporting CTX with regular prayers and financial contributions, Bob and Anita established two annual scholarships for the University. The scholarships combine two major parts of their lives: the Church and business.
The Bob and Anita Schjerven Scholarship awards two undergraduate students pursuing careers in church work with funds toward tuition, fees, and housing and food. The Schjerven Business Leadership Scholarship awards one undergraduate junior or senior Business student and one Master of Business Administration (MBA) student with financial support.
Impacting the Lives of Students
Bob and Anita have impacted countless lives through their generous support of Concordia University Texas.
During the Celebrate Concordia video, three students shared how the Schjervens' scholarships have impacted their lives.
Alejandra Rueda
Rueda is an alumna of Concordia, graduating with her bachelor's degree in Healthcare Administration & Management in 2020. She is currently pursuing her MBA at Concordia while completing an internship at the University of Texas Health School of Public Health in Austin through the Dell Health Undergraduate Scholar program. Rueda plans to become an executive in the healthcare industry.
Two months before beginning college at another university, Rueda visited Concordia and was immediately drawn to the beautiful campus and welcoming environment. She decided to attend CTX instead. She was an active undergraduate student, competing on the women's tennis team, joining student organizations and serving the community.
Rueda received the Schjerven Business Leadership Scholarship. "Thank you for impacting my college experience," she said. "I was able to complete my undergraduate degree a semester early, and the scholarship has helped me pursue my master's degree at Concordia."
Rebecca Schelen
Schelen, a senior Education major, is looking forward to beginning her teaching career in the fall. "I'm looking forward to sharing the love of Jesus with all the kids who come through my door," she said.
Schelen received scholarships at Concordia all four years of her undergraduate degree, and for the past two years, she received the Bob & Anita Schjerven Scholarship.
"'Thank you' does not even begin to describe how thankful I am," Schelen said. "I have been blessed for the past two years by the Schjervens. Knowing that they cared enough to give to students like me to make this [education] possible means the world to me."
Amanda Keeter
Keeter was part of the 2012 inaugural graduating class of the Concordia MBA. She now serves as the executive director of Fostering Hope, a nonprofit that provides resources to build stronger foster and adoptive families.
After deciding to pursue an advanced degree, Keeter found that Concordia had everything she was looking for, including a comprehensive education, the Christian faith component and the cohort-style learning, which helped her stay accountable through the program.
She applied for the Schjerven Business Leadership Scholarship during the program and was selected to receive the gift. Keeter mailed the Schjervens a thank you letter, and over the years, Keeter and the Schjervens have penned letters back and forth, keeping each other updated on their families.
"They invested in me, in the call that God had on my life and the work that I was to do," Keeter said. "Congratulations, Bob and Anita. You are so deserving of this award. I personally want to thank you for the difference that you made in my life."
Concordia University Texas congratulates Bob and Anita Schjerven and expresses gratitude for their continual support.