Celebrating CTX Faculty 2020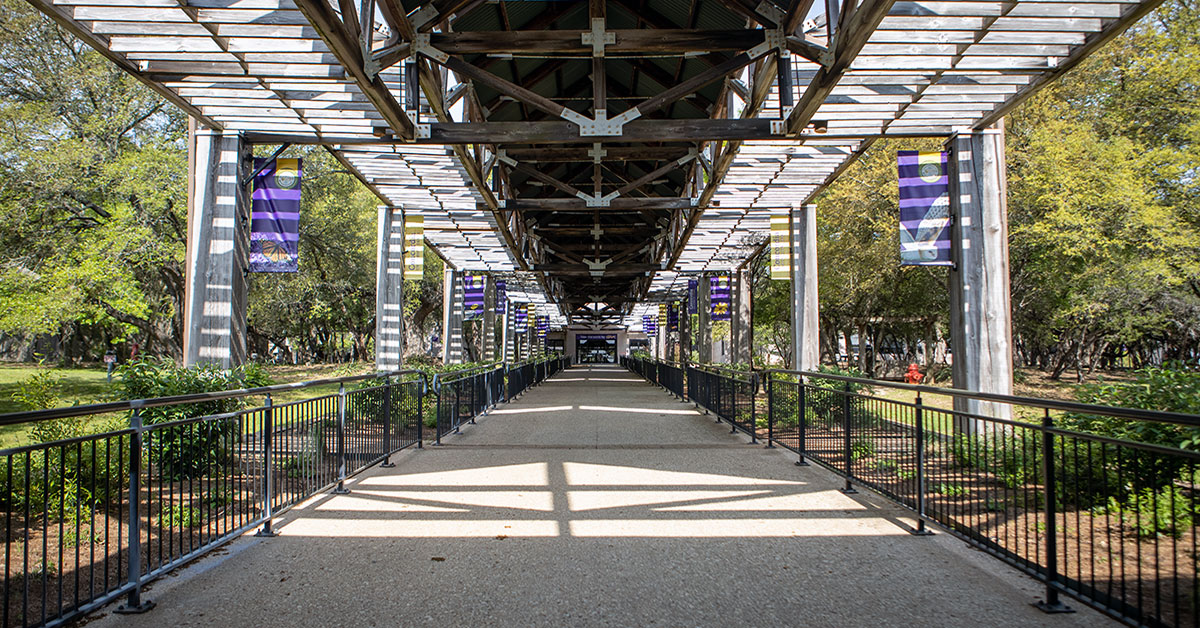 The faculty and staff at Concordia University Texas have many things to celebrate! CTX faculty continue to participate in their fields of expertise and bring their insights into the classroom, providing students with relevant and practical information.
Minister of the Gospel Service Awards
Dr. Joshua Chai, an assistant professor of Music, is celebrating 15 years as a minister of the gospel in the Lutheran Church-Missouri Synod (LCMS). He serves as the University cantor, leading all campus worship events, mentoring musicians and worship leaders, and nurturing the worship life of the campus community.
Rev. Dr. Joel Heck, a professor of Theology, is celebrating 45 years of pastoral ministry in the LCMS. After serving as a pastor for nine years, Heck entered higher education. He joined CTX in 1998 and teaches Old Testament and New Testament, among other theological courses.
Faculty Degrees Conferred
Three CTX employees received their doctoral degrees in 2019.
Dr. Joshua Chai, the director of Choral Activities and Director of Parish Music (DPM) program, earned a Doctor of Musical Arts (DMA) in Choral Conducting from the University of Kentucky.
Dr. Michael Staub, the director of Instrumental Music and Music Education and an assistant professor of Music, earned a DMA in Music Education from the University of Houston. Staub conducts the Concordia Symphonic Winds and the Purple Tornado Pep Band.
Dr. Jeffrey Utzinger, the dean of Teaching & Learning, earned a Doctor of Philosophy (PhD) in English from Texas A&M University. Before becoming the dean of Teaching & Learning, Utzinger taught in the English Department and is an alumnus of Concordia.
Faculty Awards
Dr. Amber Shammas, an assistant professor of Nursing and director of the Undergraduate Nursing Program, was awarded the Martin J. Neeb Excellence in Teaching award. Dr. Mary Kay Johnston, an associate professor of Biology and Environmental Science, received the Faculty Scholarship Award.
Publications & Performances
CTX faculty members continue to contribute to their fields, and many of them had their work published over the past year.
Christopher Fitzgerald, an associate professor of Art and the program director, was featured in four exhibitions, displaying 20 paintings at Texas State University, and other paintings at the Joseph Cain Gallery of Del Mar College, the CVA Gallery of Kent State University and the Niza Knoll Gallery.
Dr. Curt Giese, a professor of Religion, had his article, "What about the Holy Spirit?," published in The Lutheran Witness, and his book "James" will be published for the Concordia Commentary Series.
Dr. Joel Heck had multiple articles he wrote on C. S. Lewis published, in addition to the article, "God's Plans (Not Ours)" in The Lutheran Witness.
Dr. Paul Puffe, the program coordinator for Religion, wrote an article that was published in the Concordia Theological Journal. He has served CTX for 35 years.
Dr. Bruce Reese, the director of Criminal Justice and an assistant professor of Criminal Justice, and Katie Constantin published the study "Gender, Status & Tax Offenses Over Time," in the interdisciplinary journal Deviant Behavior.
Dr. Jacob Youmans, an assistant professor of Religious Education (DCE) and the coordinator of the DCE Program, published his book, "The Missionary Disciple: Going and Growing," through Tri-Pillar Publishing.
Dr. Lynette Gillis, the chief financial officer and vice president of Finance, co-authored "Powerhouse: 13 Teamwork Tactics that Build Excellence and Unrivaled Success," with her husband, Dr. John Gillis, and former United States Women's National Soccer Team player Kristine Lilly.
We know that many achievements are not on this list, so we congratulate all of the CTX faculty on their accomplishments.