Celebrating Our First ABSN Graduating Class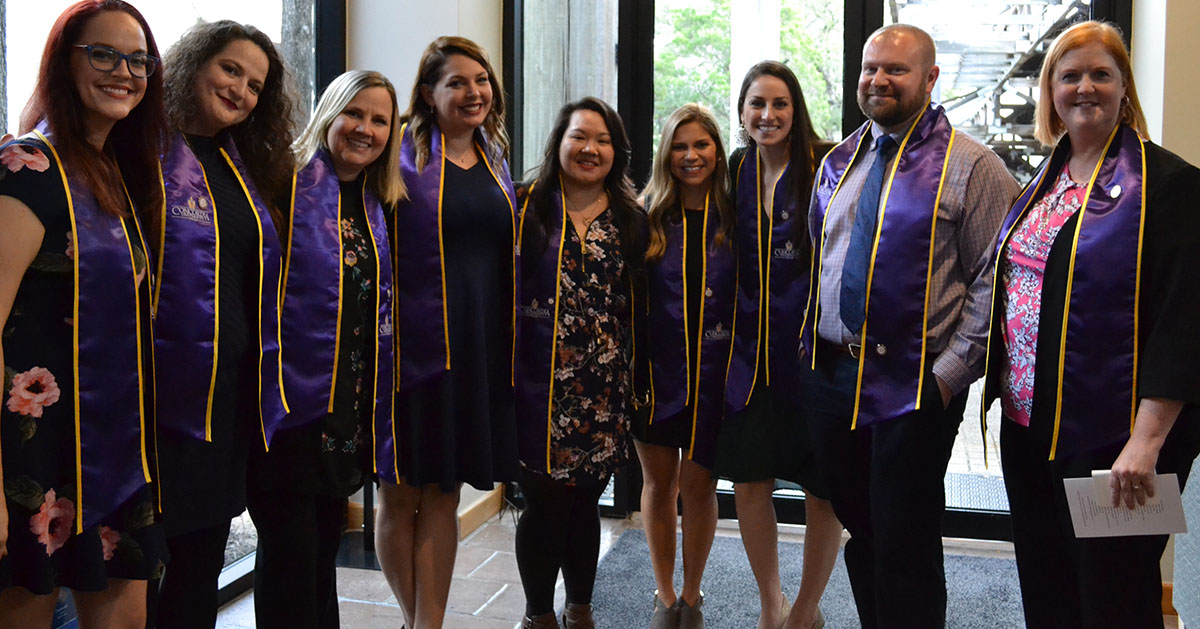 We recently celebrated the commencement of the first graduates of the university's Accelerated Bachelor of Science in Nursing (ABSN) track. Concordia launched the 16-month ABSN track in August of 2017.
Concordia's ABSN track addresses the current and future nursing shortage in Central Texas and nationally by offering students with non-nursing college credits the opportunity to change career courses and begin a new path in the nursing field.
Through a combination of clinically intensive nursing practicums and fast-paced online learning, students leave fully prepared to take over as nurses in their community and in the world.
"To be graduating out of the first ABSN group at Concordia is pretty exciting," Darrell Kalina, ABSN graduate, said.
Kalina earned his Business degree from CTX several years ago and enjoyed the Christian values and leadership principles emphasized at the university.
"The great thing about Concordia is they really do care about the students," he said. "You're not just a number."
experience is the best teacher
Graduates agreed that the practical application via simulation labs and in-hospital clinical rotations contributed to their personal success.
"We went to hospitals and had our skills labs at CEC [Clinical Education Center] downtown," Carlee Dodge, ABSN graduate, said. "Just watching someone do something doesn't necessarily teach you everything, so these tools were powerful."
Dodge is a mother of three who spent 10 years serving as a school teacher. Nursing was something she was passionate about, and Concordia made it possible for her to fit her studies into her busy life.
"I'm really happy I chose Concordia," she said. "The online portion has been very good for me. I enjoyed doing things at my own pace and setting my own schedule."
Nursing education at Concordia University Texas focuses on the whole patient, with emphasis on the mind, body and spirit.
"Being a nurse means that I will live a life that's a little more fulfilling doing what I want, while still helping other people," Ann Marie Nguyen, ABSN graduate, said.
Concordia's ABSN track offers three annual start dates and rolling admissions.