Featured
,
Academics-Law
CTX | Comparing Schools with Criminal Justice Majors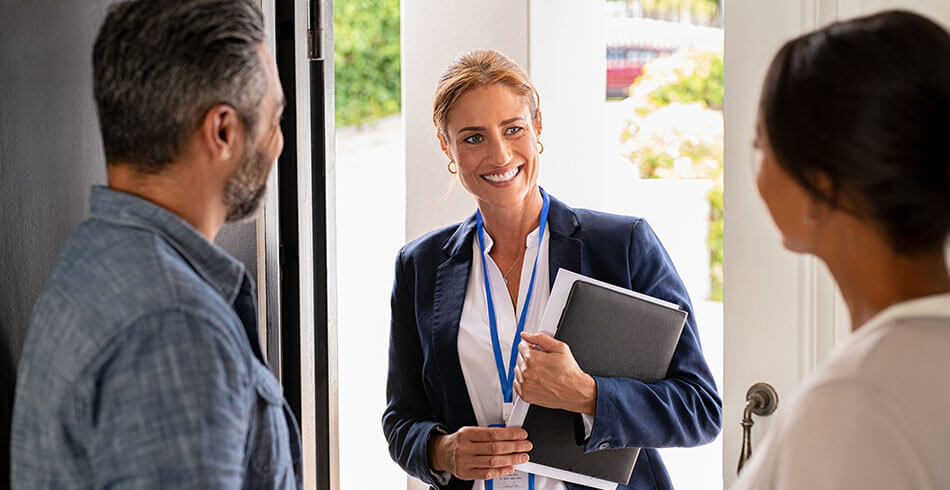 Comparing Schools with Criminal Justice Majors: 4 Things to Look For
People choose to study criminal justice for several reasons. Some hope to jump into a specific career, while others see it as an entry point for graduate or professional studies after they earn their degree.
"Criminal justice programs are very diverse topically, and courses or concentrations expand across a number of local, state, and federal positions," explains Dr. Bruce Reese, assistant professor of Criminology and director of Criminal Justice at Concordia University Texas (CTX). "But the one constant is the mission to create positive social change."
If you're drawn to the idea of pursuing a path that will allow you to have a positive impact in your community, you may find what you're looking for in the variety of criminal justice careers out there. But with so many schools with criminal justice majors, it can be hard to evaluate your options.
Read on to learn what to look for in a high-quality criminal justice program.
4 Things the top criminal justice programs have in common
Whatever your professional goals are, Dr. Reese notes that criminal justice students typically have one thing in common. Students seek out these programs, he says, out of "a desire to create change for a better world, and to obtain the tools and knowledge to be able to accomplish that."
As you begin comparing schools with criminal justice majors, you'll want to be on the lookout for the following four features.
1. A focus on criminal justice and criminology
One of the most important elements to look for in an effective program is a holistic approach to criminal justice education. "When students are researching criminal justice programs, they should be aware of the foundational approach to criminal justice that each program is built upon," Dr. Reese explains, emphasizing that not all programs are the same.
"Many programs will simply deal with the procedural, practical aspects of the criminal justice system, and thus fail to adequately address the theoretical or academic approach to that same system," he continues. "A good criminal justice program will also address criminology as an equal (if not greater) component to understanding the criminal justice system."
Criminologists study, analyze and advise on all aspects of criminal behavior, from cause to consequence. This area of study informs our understanding of how, why, when and where crimes occur while also fueling suggestions for policies and procedures related to response and prevention. Examples of career paths focused on criminology include criminal profiling and forensic psychology.
Criminal justice is essentially the application of criminology, focusing on the societal response to crime. The criminal justice system is comprised of multiple components that enforce laws, investigate crimes, punish criminals and rehabilitate individuals who are convicted. Examples of career paths focused on criminal justice include police officers, wardens, probation officers, attorneys and judges.
"The best criminal justice programs will emphasize that the best way to improve the world is to not only focus on training tactics and procedure, but also on knowledge, understanding, research and growth through connecting as a society," Dr. Reese says. "If a program does not offer courses that address sociological issues and topics theoretically, it is more likely to produce members of the criminal justice system who do more harm than good."
2. Preparation for a range of different careers
The reason it's so important to find a program that focuses on criminology in addition to criminal justice is that a high-quality, accredited criminal justice program should effectively prepare you for a variety of different careers in the field — not just positions that require procedural training.
Many expect to earn a criminal justice degree and shift their focus to working in law enforcement or becoming a corrections officer. But programs like the one at CTX equip students to pursue several different paths within the field.
The BA in Criminal Justice prepares students for entry into a variety of careers with diverse employers. It also serves as a great launching pad for students planning to continue their studies in graduate or professional programs.
CTX criminal justice grads go on to pursue the following careers:
Correctional and probation officers
Prosecutors and defense attorneys
FBI/ATF agents
Police officers and detectives
Criminal profilers
Trial judges
Security specialists
Social workers
Victims' advocates
When it comes to finding a program that will adequately prepare you for whatever criminal justice career path you choose to pursue, you'll want to look for schools with criminal justice majors that offer well-defined pathways to achieving those goals.
"Students should look for programs that provide clear roadmaps to help them get where they want to go academically," Dr. Reese says. The criminal justice and criminology program at CTX accomplishes this by offering a solid course rotation schedule from which students can get an idea of when classes will be offered.
"It helps provide a clear trajectory toward graduation," Dr. Reese explains.
3. Flexible and transfer-friendly learning options
The concept of the traditional undergraduate college student whose sole focus is on their studies becomes less and less common with each year. The truth is, non-traditional students — first-generation students, students who are older, students who have children, and those balancing full- or part-time work — are becoming a new norm.
It's clear that today's college students are busy, and you'll need a criminal justice program that allows you to maintain the various other responsibilities you have in your life while you earn your degree.
The criminal justice and criminology program at CTX is offered both on campus and online, with hybrid learning formats also available. CTX is passionate about helping students accomplish their academic goals without disrupting the responsibilities of their daily lives. Criminal justice students can build their schedule with a combination of daytime, evening and online classes.
"This also allows students who are currently in the field to go back and complete their degrees while continuing to provide service to their communities," Dr. Reese adds.
If you've already earned some college credits, you'll want to be sure to also seek out a criminal justice program that offers easy credit transfer options.
4. Connections with a variety of local opportunities
Finally, in your pursuit of finding a top criminal justice program, the location of the school is also worth taking into account. A program located in a bustling city may offer more opportunities for hands-on training and exposure to different facets of criminal justice than one in a less populated area.
Dr. Reese notes that CTX's Austin campus provides students with a range of different experiences. He explains that studying in a large metropolitan area gives students unparalleled access to observe the criminal justice system at work. Students can watch trials and appellate courts in action, shadow various professionals within the system, or even serve in an internship with an active social justice agency.
At CTX, the criminal justice faculty members average more than 20 years of fieldwork in areas like businesses, prisons, courtrooms and more. Their expertise and networks of connections also help provide students with unique opportunities to expand upon their education.
The program actually hosts two offsite field-learning activities each year, rotating between the following locations:
Waco's Texas Ranger Museum
Houston's Police Department Museum
Huntsville's Texas Prison Museum
Austin's Briscoe Center for American History: Civil Rights & Criminal Justice Collection
Hands-on, experiential learning activities that expose students to the history of and current issues within their communities can be invaluable in providing the knowledge and skills needed to be an effective criminal justice professional.
Find what you're looking for in a criminal justice degree
Working in criminal justice offers you the ability to use your skills for good, whether through aiding victims of crime, counseling and rehabilitating criminals, working within the court system, or overseeing the progress of a parolee. It's a field full of people who desire to make a difference.
The Bureau of Labor Statistics (BLS) reports that nearly 3.4 million Americans work in the protective service and criminal justice fields. And the most effective of those professionals got their start with a holistic, well-rounded criminal justice education.
The criminal justice program at Concordia University Texas prides itself on offering a host of thought-provoking courses and hands-on learning experiences, with an overarching commitment to integrating restorative justice concepts into every aspect of the curriculum. In thinking about crime, CTX criminal justice students learn to explore important questions like, "What motivates criminals? Why do we punish criminals? How does our system treat victims of crime?"
To learn more about what you can expect, visit the Bachelor of Arts in Criminal Justice and Criminology program page.