Concordia Breaks Ground on Regents Hall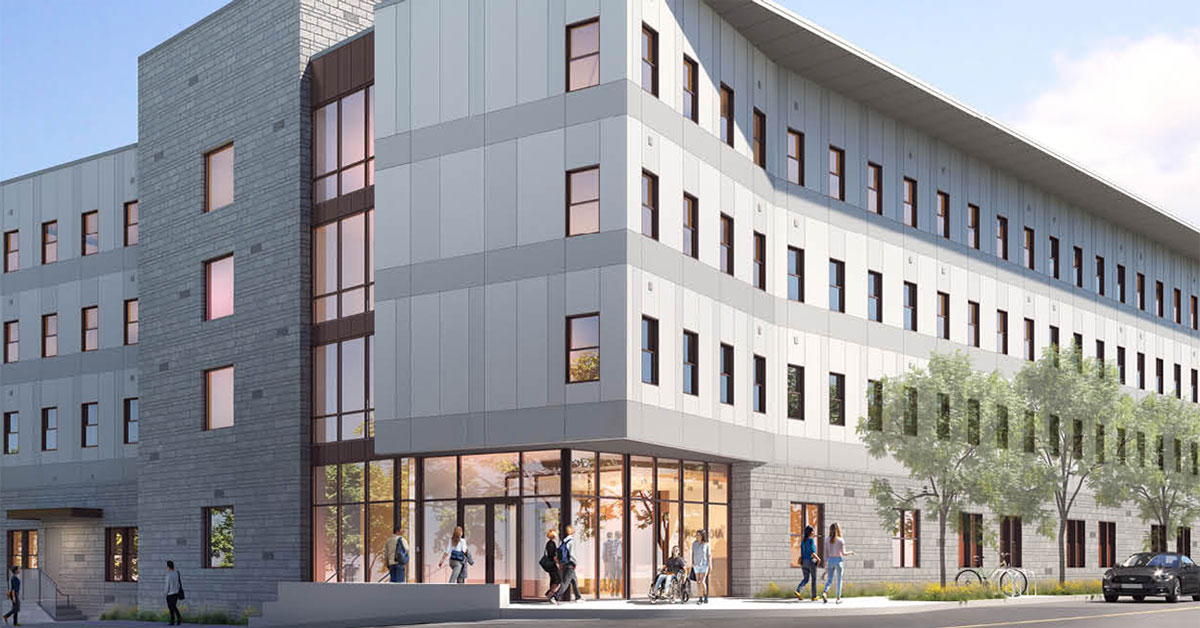 Concordia University Texas recently broke ground on a new residence hall! On track for completion by the Fall 2022 semester, Regents Hall will provide spaces for all students, including housing on campus for 234 more students.
In this post, we answer some frequently asked questions about the exciting project.
Where will Regents Hall be located?
The new four-story residence hall will sit between the existing residence halls (H1 and H2) and Building F, which is home to the CTX Library and Tornado Prints.
Regents Hall will increase residential capacity, accommodating 234 more students on campus.
What will Regents Hall look like?
The building will feature a sleek, modern design. Large windows in common areas will allow natural light to flood in and will put the campus's natural beauty on display.
Why is Concordia adding a new residence hall?
The new residence hall will nearly double Concordia's residential capacity, allowing more students to live on campus and enjoy the full Concordia experience.
Plus, Regents Hall will also serve as an extension of academic support, providing collaboration and study areas for all CTX students.
Can all CTX students use the residence hall?
The use of dorm rooms is restricted to residents of the dorm. However, Regents Hall will have multiple spaces for all CTX students to enjoy.
A large common space on the ground floor will feature a state-of-the-art study space, a community kitchen, an indoor eating area and a gaming zone (with table games, video games, TVs and more).
Regents hall will also include an incredible outdoor amphitheater, where all CTX students can gather to study, talk with friends and hang out. In addition to the amphitheater, students can use the outdoor kitchen, complete with a built-in grill.
What are some features of Regents Hall?
In addition to the study rooms, collaborative spaces and the amphitheater, Regents Hall will feature a fully equipped laundry room where residents can do laundry for free.
Another exciting feature is the additional parking that will be built, allowing more residential students to park closer to the dorms.
How do I reserve a room?
More information will be available toward the completion of the new residence hall.