Celebrate our Hispanic Serving Institution Designation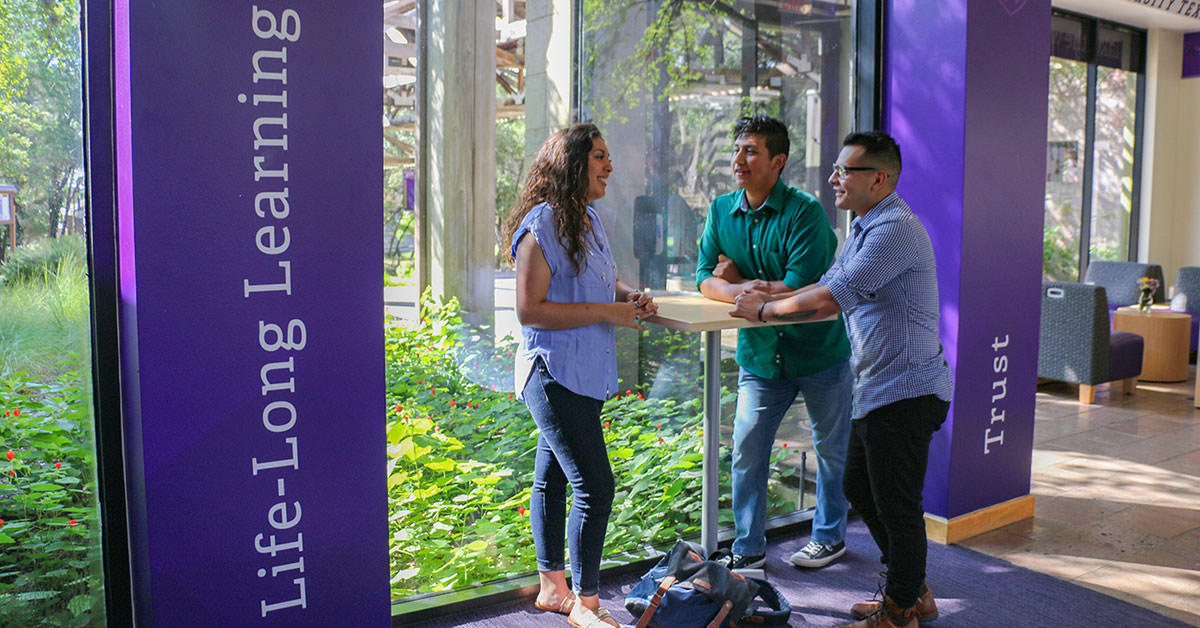 This week, join us as we commemorate our new designation as a Hispanic Serving Institution.
Hispanic-Serving Institutions (HSIs) are colleges and universities with Latino enrollments of 25 percent or more full-time equivalent students. This HSI status is a huge deal for the university as a whole and to the students we serve.
Due to the exciting nature of this designation, we will hold an event Wednesday, Jan. 16 to celebrate the accomplishment.
So Why Is This Designation so Important to Everyone at CTX?
It shows that the university is committed to providing a meaningful and successful college experience for our Latino students.
It formally ties our university to a commitment to the Hispanic-serving mission.
It is declared by the U.S. Department of Education.
Concordia University Texas is one of just 14 private, four-year institutions in Texas to earn HSI status.
Only 33 percent of private institutions in Texas are an HSI.
It proves that Concordia is delivering its promise of strengthening diversity, equity and inclusion across campus and supporting cultural competency in faculty, staff students.
What Will Be Taking Place at the HSI Designation Event?
State legislative and national higher education dignitaries and a Concordia student will contribute their thoughts on the designation from 2 to 2:30 p.m. in the Welcome Center. The speakers are listed below:
Texas State Senator for District 26, Jose Menendez
Texas State Representative for District 42, Richard Peña Raymond
Hispanic Association of Colleges and Universities Chief Operating Officer, David Ortiz
Independent Universities and Colleges of Texas President, Ray Martinez
Concordia sophomore Alejandro Salazar, a Hispanic first-generation college student, will share how Concordia has worked to make his college dream more accessible and his plans for the future. An honor student and athlete, Salazar is one of four 2018-2019 Texas HSI Consortium Scholarship recipients.
During the event, Concordia will also announce the appointment of Dr. Elizabeth Medina, the Vice President for Student Life, to lead diversity and inclusion initiatives as Chief Diversity Officer.
According to Medina, obtaining HSI designation was an important step in advancing Concordia's intentional commitment to student success by fostering a campus climate that is diverse, inclusive and welcoming to all.
Vice President and Chief Enrollment Officer Jennielle Strother, charged with leading the institution toward this federal designation, established a task force to plan the expansion of campus programs and services as well as education and training for students, faculty and staff.
The task force's work emphasizes Concordia's commitment beyond the enrollment statistics that earn HSI status. A first-generation college graduate herself, Strother leads Concordia's mission by creating initiatives that truly serve Hispanic students throughout their years on campus.
Want to learn more about Concordia? We want to know more about you! Register for a campus visit today!
Celebre nuestra Designación de Institución de Servicio Hispana
Esta semana, únase a nosotros para conmemorar nuestra nueva designación como una Institución de Servicios Hispanos.
Las Instituciones de Servicio a los Hispanos (HSI) son colegios y universidades con inscripciones Latinos de 25% o más entre estudiantes de tiempo completo. Este estado de HSI es un gran negocio para la universidad y para los estudiantes a los que servimos.
Debido a la naturaleza emocionante de esta designación, realizaremos un evento el Miércoles 16 de Enero para celebrar el logro.
Entonces, ¿por qué esta designación es tan importante para todos en CTX?
Muestra que la universidad está comprometida a proporcionar una experiencia universitaria significativa y exitosa para nuestros estudiantes Latinos.
Relaciona formalmente a nuestra universidad con un compromiso con la misión de servicio a los Hispanos.
Está declarado por el Departamento de Educación de los Estados Unidos..
Concordia University Texas es una de solo 14 instituciones privadas de cuatro años en Texas que a obtenido el estatus de HSI.
Solo el 33 por ciento de las instituciones privadas en Texas son HSI.
Demuestra que Concordia está cumpliendo su promesa de fortalecer la diversidad, la equidad y la inclusión en todo el campus y respaldar la competencia cultural en los profesores, el personal y los estudiantes.
¿Qué ocurrirá en el evento de designación de HSI?
Dignatarios estatales y nacionales de educación superior y un estudiante de Concordia contribuirán sus pensamientos sobre la designación de 2 a 2:30 p.m. en el Centro de Bienvenida. Los oradores se enumeran a continuación:
Senador Estatal de Texas para el Distrito 26, José Menéndez
Representante del Estado de Texas para el Distrito 42, Richard Peña Raymond
Director de Operaciones de la Asociación Hispana de Colegios y Universidades (HACU), David Ortiz
Presidente de Universidades Independientes y Colegios de Texas (ICUT), Ray Martínez
Alejandro Salazar, estudiante hispano de segundo año de Concordia y estudiante universitario hispano de primera generación, compartirá cómo Concordia ha trabajado para hacer que su sueño universitario sea más accesible y compartirá sus sueños para el futuro. Salazar es un estudiante de honor y atleta. Recibió una beca del Consorcio HSI de Texas 2018-2019.
Durante el evento, Concordia también anunciara el nombramiento de la Dra. Elizabeth Medina, vicepresidenta para la vida estudiantil, para dirigir iniciativas de diversidad e inclusión como directora de diversidad.
"La obtención de la designación de HSI fue un "próximo paso" importante para promover el compromiso intencional de Concordia con el éxito de los estudiantes al fomentar un clima en el campus que sea diverso, inclusivo y acogedor," dice Medina.
La vicepresidenta y directora general de inscripción, Jennielle Strother, encargada de dirigir el esfuerzo para obtener esta designación federal, estableció un grupo de trabajo para planificar cuidadosamente la expansión de los programas y servicios del campus, así como la educación y capacitación para estudiantes, profesores y personal.
Este grupo de trabajo enfatiza el compromiso de Concordia más allá de las estadísticas de inscripción que obtienen el estatus de HSI. Strother, graduada universitaria de primera generación, dirige la misión de Concordia al crear iniciativas que realmente sirven a los estudiantes hispanos a lo largo de sus años en el campus.