Concordia's Computer Science Major Gets Innovative Reboot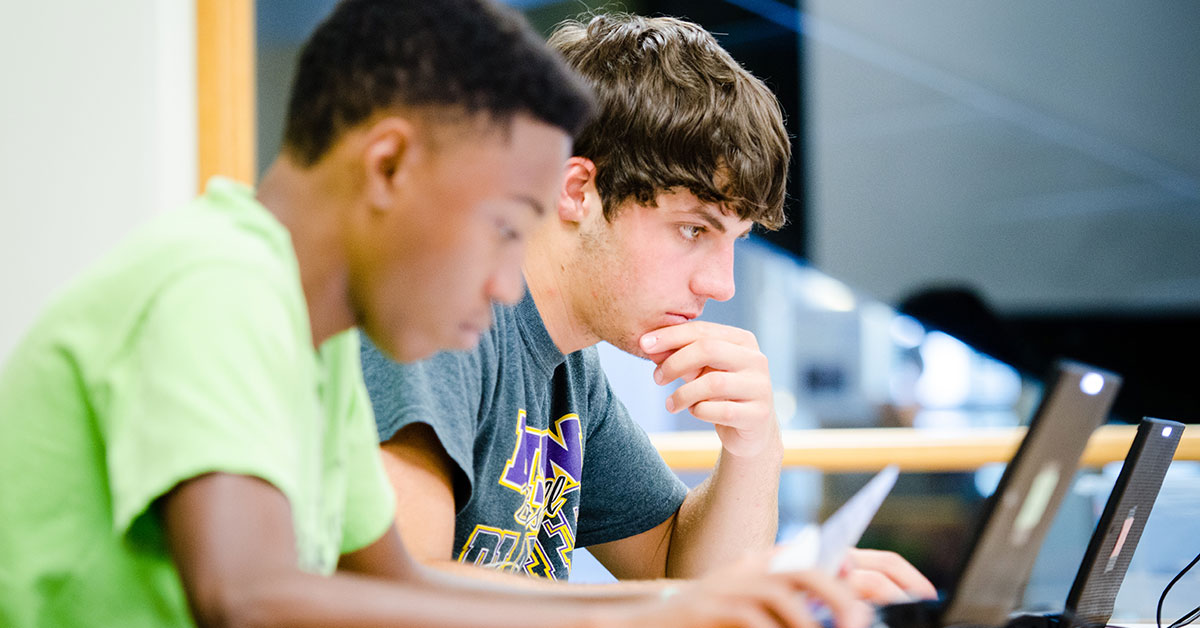 Concordia University Texas is launching its rebooted Computer Science program in the Fall Semester 2020. Our unique major takes an interdisciplinary approach to computer science and places a strong emphasis on communication skills.
Non-Technical Skills in High Demand
Tanja Horan, a global product executive with 20+ years in the tech industry and consultant to Concordia University Texas, spoke with leaders across the country to get insight into the skills employers are seeking from computer science professionals.
There was a consensus among employers that most computer science professionals can perform the tasks (technical skills), but many of them lack non-technical skills, such as communication, critical thinking, decision-making, teamwork, project management and more; these are the skills in demand.
The non-technical skill in highest demand? Communication. To be successful and assume leadership roles, tech industry professionals have to be able to communicate with one another, different departments and other organizations. That's why we have integrated lessons from the Speaking Center into every computer science course you will take.
Concordia's Computer Science Major
Through Concordia's revamped major, you will develop a comprehensive understanding of computer science by looking at it through the lenses of different disciplines, such as business.
You will also be equipped with strong communication skills that enable you to work effectively with others.
Many changes have been made to the degree:
Interdisciplinary courses (e.g., Christian ethics, business, mathematics, communication, science)

Relevant programming languages (e.g., Python, Javascript, R, etc.) and topics (e.g., artificial intelligence, cloud computing and open-source software)

Learn about entire software development lifecycle

Lessons from the Speaking Center integrated into every computer science course

Experiential capstone
During your senior year, you will have the opportunity to work with a local tech company to develop a real solution for them — from concept to delivery. You'll gain experience for your resume and be able to put what you learn into practice, including your communication skills.
About the Computer Science Major
Type of Degree: Bachelor of Arts or Bachelor of Science
Total Hours: 120 credit hours (64 of which are computer science courses)
Optional Concentration: Data Science (available only through Bachelor of Science)