You're Invited to Concordia Crossing 2020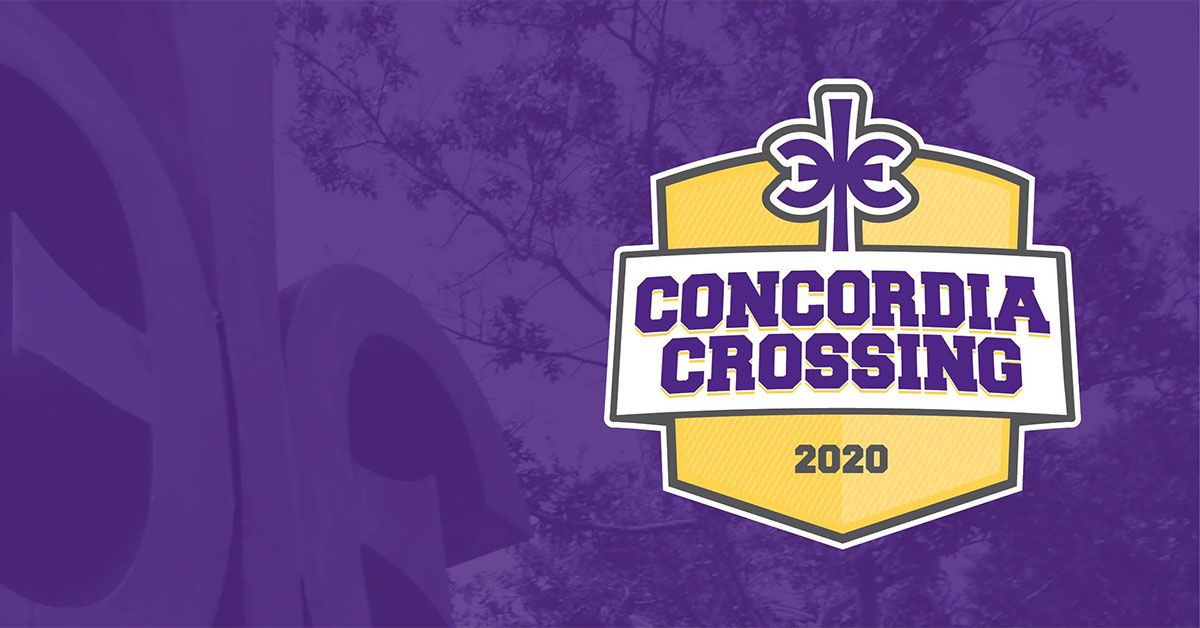 Concordia Crossing is just around the corner. It's our annual homecoming event where faculty, staff, students, alumni and the greater community gather to celebrate all things Concordia!
Whether you are looking to attend Concordia, currently attend the University, or are part of our alumni network, we invite you and your family to join us for this weekend of festivities.
When & Where?
Concordia Crossing 2020 begins on Wednesday, March 4, and runs through Sunday, March 8. A majority of the events are held right on Concordia's beautiful campus, which is situated in Northwest Austin.
Highlighted Events
With more than 20 events scheduled for the celebration, there's something for everyone. While some are geared toward specific groups, such as alumni or church workers, the following events are open to all audiences.
Career Fair
On Thursday, March 5, we're hosting a career fair in Cedel Hall. This is an opportune time for you to meet local employers. Make sure to dress professionally and have your resume ready to hand out.
Need to fine-tune your resume? Visit the Vocation & Professional Development office for help.
Professional Development Seminar
Held in the Chapel in Building A, the professional development seminar is on Thursday, March 6, and will feature speaker Tanja Horan.
Horan is an accomplished product and software technology leader, working with organizations ranging from startups to multinational corporations. Her primary focus is helping organizations develop product portfolios and position the products to drive growth and scale.
Horan also serves as a consultant for Concordia and as a mentor for members of IncubatorCTX. She will discuss the importance of technology in all callings.
Preserve & Campus Tours
Concordia University Texas sits on 437 acres, 250 of which are part of a beautiful nature preserve. Concordia is hosting tours of this beautiful area on Saturday, March 7.
This is your opportunity to see the preserve for yourself. Please wear comfortable clothing and closed-toe shoes. It's also helpful to bring a water bottle.
The tour lasts about an hour, and you'll learn all about the plants and wildlife that call this corner of Austin home.
CTX Game Show
Join us back in the Chapel on Saturday afternoon for fascinating Concordia trivia and great laughs.
Celebrate Concordia
Celebrate Concordia, our annual fundraising event, honors CTX alumni with prestigious awards for their meaningful work. You will enjoy delectable hors d'oeuvres and hear the impact Concordia has made on students. All funds raised go directly to The Concordia Fund, which provides academic scholarships, enhanced student classroom and campus experiences, technology advancement and more.
Buy your tickets before February 22 for the early-bird price of just $10 per ticket.
Concordia Sunday
Hosted at Christ Lutheran Church in Austin, Rev. J Brown will share information about Concordia University Texas and the great ministry God is doing here.
These are just a few of the great events happening during Concordia Crossing. We can't wait to see you on campus. Woosh!