2021 Celebrate Concordia
Live-streamed Virtual Event
March 6, 2021, 6:00 pm
Please join us as we celebrate and honor the individuals receiving the prestigious Rev. Dr. George Beto Leadership Award, the Rev. Dr. Ray Martens Award for Service to Christ and Church, and Emerging Leader Award. This special event raises funds to support our students through The Concordia Fund which provides academic scholarships, enhanced student classroom and campus experiences, technology advancement and more.
2021 Award Recipients
Rev. Dr. George Beto Leadership Award — Bob and Anita Schjerven
Rev. Dr. Ray Martens Award — Dr. Johnnie Driessner
Emerging Leader Award — Melissa Pope
Event Contact
Chanee Carlson, Chanee.Carlson@Concordia.edu, 512-313-4102
Sponsorships
If you are interested in being a sponsor for Celebrate Concordia, please see Celebrate Concordia Sponsorship Opportunities.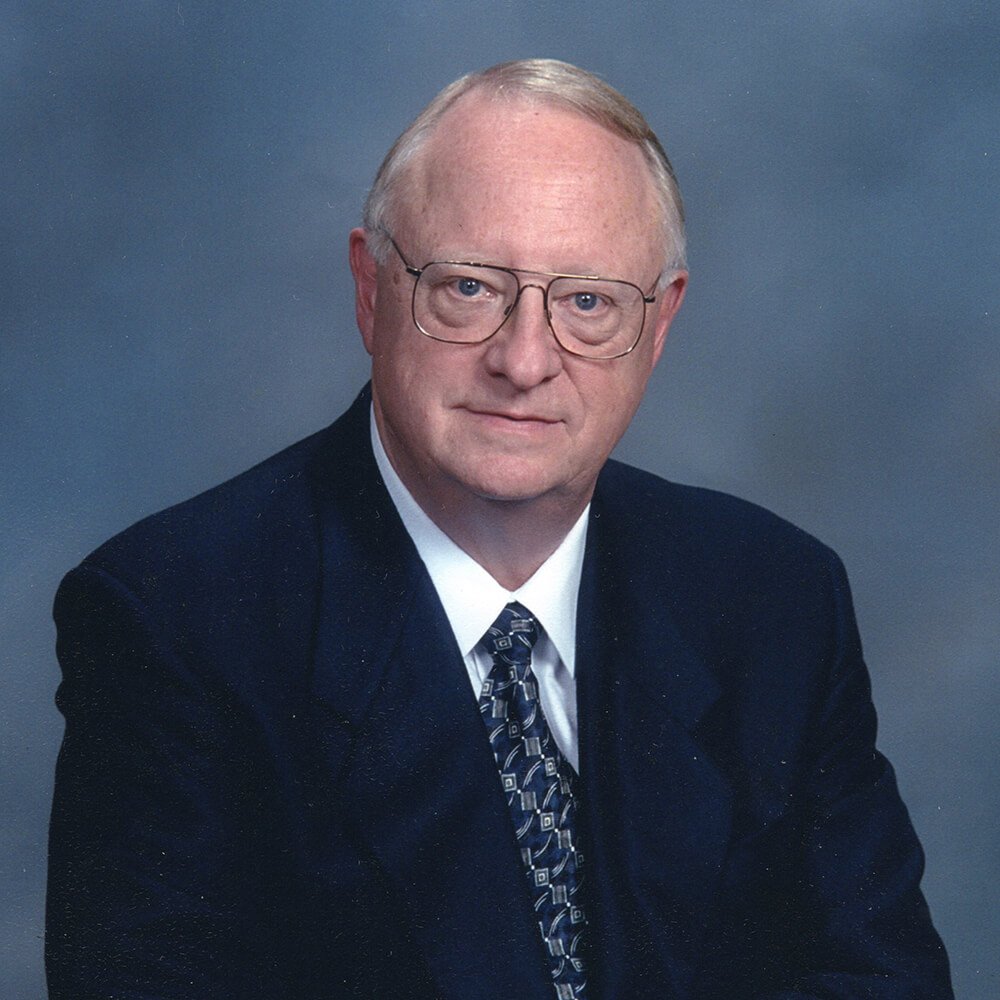 Bob and Anita Schjerven
Rev. Dr. George Beto Leadership Award
Bob and Anita Schjerven have impacted countless lives through their generous support of Concordia University Texas the Church. The Schjervens first learned about Concordia University Texas through The Lutheran Church-Missouri Synod.
After earning his degree in mechanical engineering from Purdue University, Bob began his career in La Crosse, Wisconsin, the city where he and Anita met. Marrying more than 50 years ago, the Schjervens and their two children moved 10 times for Bob's career in the heating and cooling industry, eventually settling in Texas.
He worked at multiple organizations, including Snyder General and Mcquay Perfex. In 1986, Bob began his tenure with Lennox International Inc., a global climate control solutions company. He first worked for a collection of Lennox International's subsidiaries, holding leadership roles that included chief operating officer, vice president of marketing and engineering, general manager and president. He then joined the parent company, Lennox International, as the chief operating officer, and in 2001, Bob was named the chief executive officer of the corporation, a position he held until he retired in 2007.
Although they moved frequently, Bob and Anita remained committed to serving the Church. The Schjervens were introduced to the Concordia University System (CUS) when Bob became a member of the National Cabinet's "For the Sake of the Church" campaign. They became heavily involved in supporting Concordia University Texas (CTX) and Concordia University Wisconsin.
In a 2019 interview with Concordia University Wisconsin, Bob explained their reason for supporting the two Concordias. "There's something so different about Concordia students," Bob said. "When we witnessed their focus on the Christian worldview, love for Christ and seriousness about preparing themselves as Christian leaders for a world desperately in need of Christian leadership, Anita and I were compelled to do whatever we could to support that mission and vision."
In addition to supporting CTX with prayer and financial contributions, Bob and Anita established two annual scholarships for the University. The Bob and Anita Schjerven Scholarship awards two students pursuing careers in church work, and the Schjerven Business Leadership Scholarship awards one undergraduate Business student and one MBA student.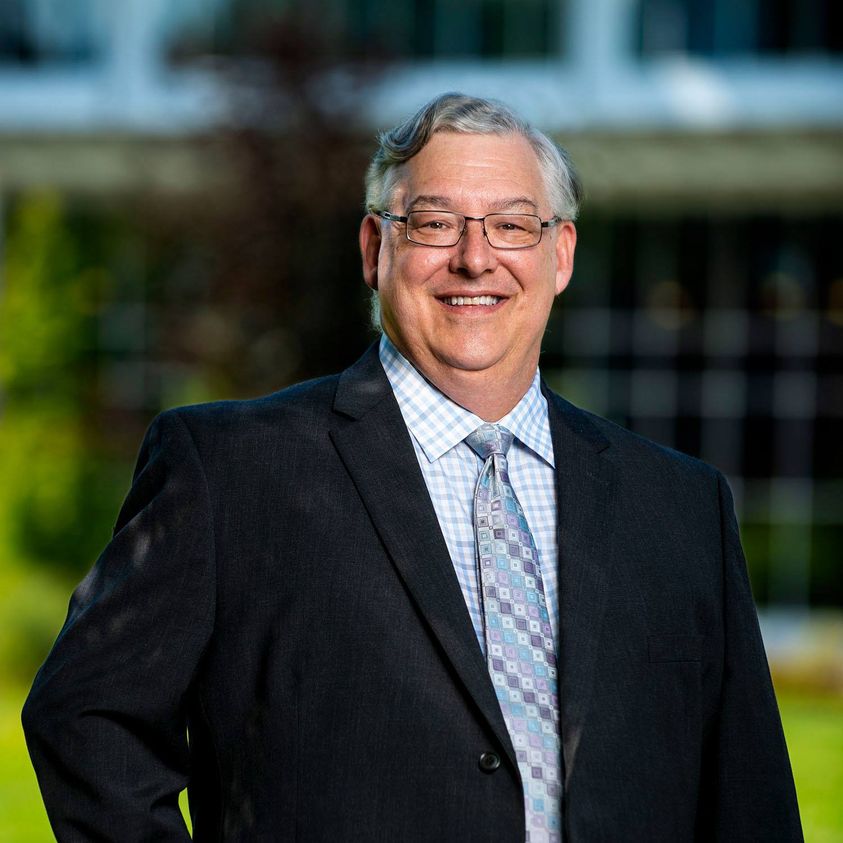 Dr. Johnnie Driessner
Rev. Dr. Ray Martens Award for Service to Christ and Church
Using the talents the Lord has given him, Dr. Johnnie Driessner has devoted his career to advancing education and serving as a commissioned teacher for The Lutheran Church-Missouri Synod.
Driessner graduated with his associate degree from Concordia Lutheran College (now CTX) in 1976. He went on to earn a bachelor's degree in Education from Concordia Teachers College, completed graduate coursework in cellular and molecular biology at the University of Nebraska-Lincoln, and earned his Doctor of Education in Educational Leadership from Portland State University.
Joining Concordia University – Portland in 1980 as an assistant professor of Biology, Driessner served the institution for 40 years. In addition to teaching, he held various administrative roles, including chief academic officer, chief operating officer, chief development officer, chief information officer, chief vision officer and interim president.
During his tenure at the University, Driessner was deployed for a year to serve as the executive director of academic programming at Concordia University Educational Network.
Today, Driessner works as a doctoral instructor for the Educational Technology & Leadership program at the University of Phoenix. He is also a board member of the Thrivent Member Network and the executive chair of the network's Pacific Cascade Region. Driessner completed the Thrivent Leadership Fellow program, which prepares people for top-level leadership positions in Lutheran agencies and institutions.
Driessner and his wife, Kimberly, have been married for nearly 44 years and reside in Gresham, Oregon.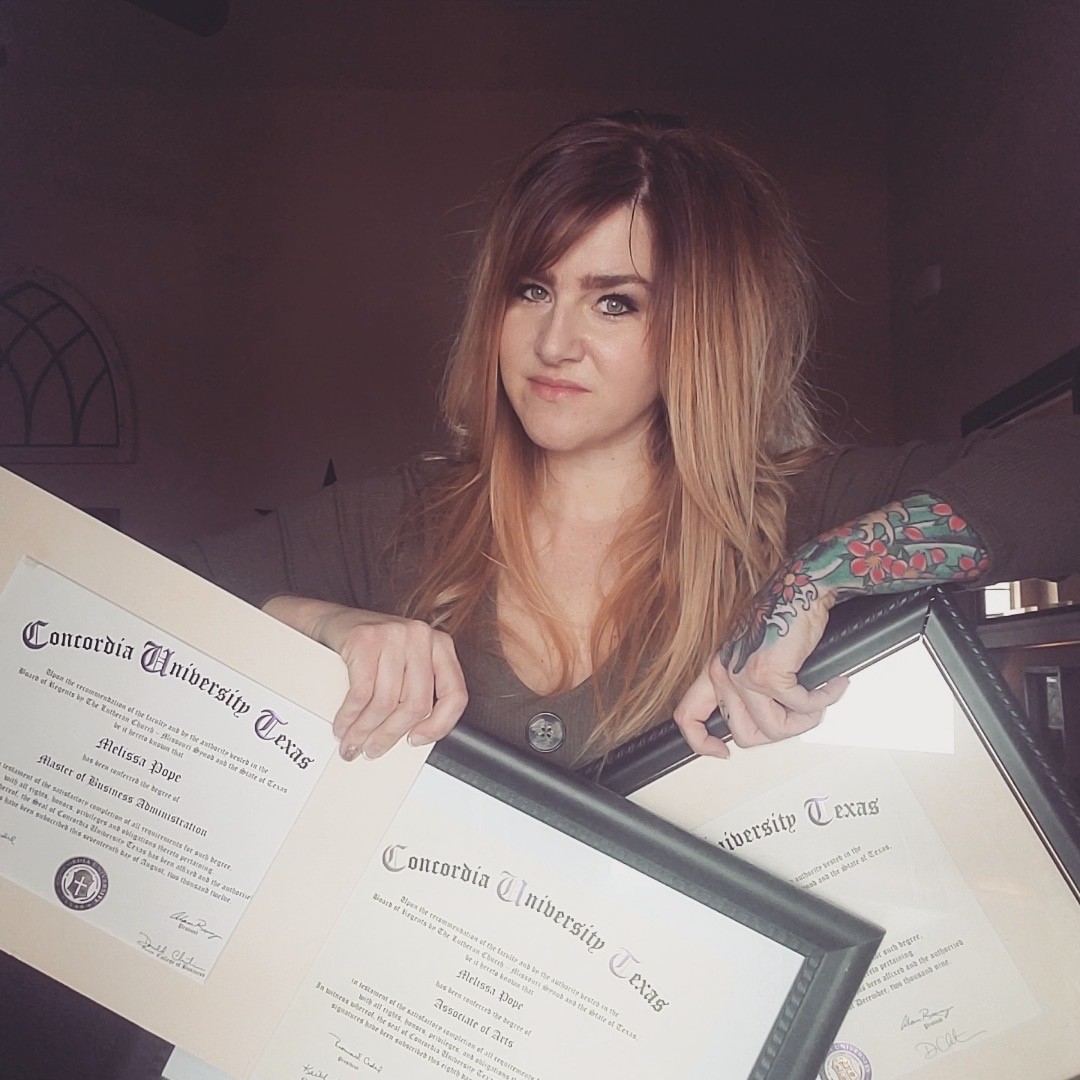 Melissa Pope
Emerging Leader Award
Missy Pope impacts communities across Texas by combining her God-given talent for auditing with her passion for education.
Pope is an alumna of Concordia University Texas, graduating from the MBA School Finance & Operations (MBA SFO) program in 2012. She is also a current student, working on completing her Doctor of Education in Educational Leadership & Administration.
She had developed more than 18 years of fraud investigation and internal auditing experience through roles as an audit director, consultant, federal grant auditor and analyst. Pope is also a certified fraud examiner (CFE) and certified construction auditor (CCA).
In 2015, she launched her own business, Pope Audit Group LLC, which provides audits, consulting and fraud investigations for Texas school districts. She serves as the principal, and since its start, the Austin-based organization has worked with more than 400 public schools and found school districts millions of dollars in additional funding.
Her impact extends beyond public schools. In 2018, she funded the Pope Consulting Scholarship for students in the MBA SFO program. She has also served on multiple boards for education-related nonprofits, including the Financial Literacy Coalition of Central Texas, and continues to volunteer with Foundation Communities.