Concordia Launches Undergraduate Entrepreneurship Capstone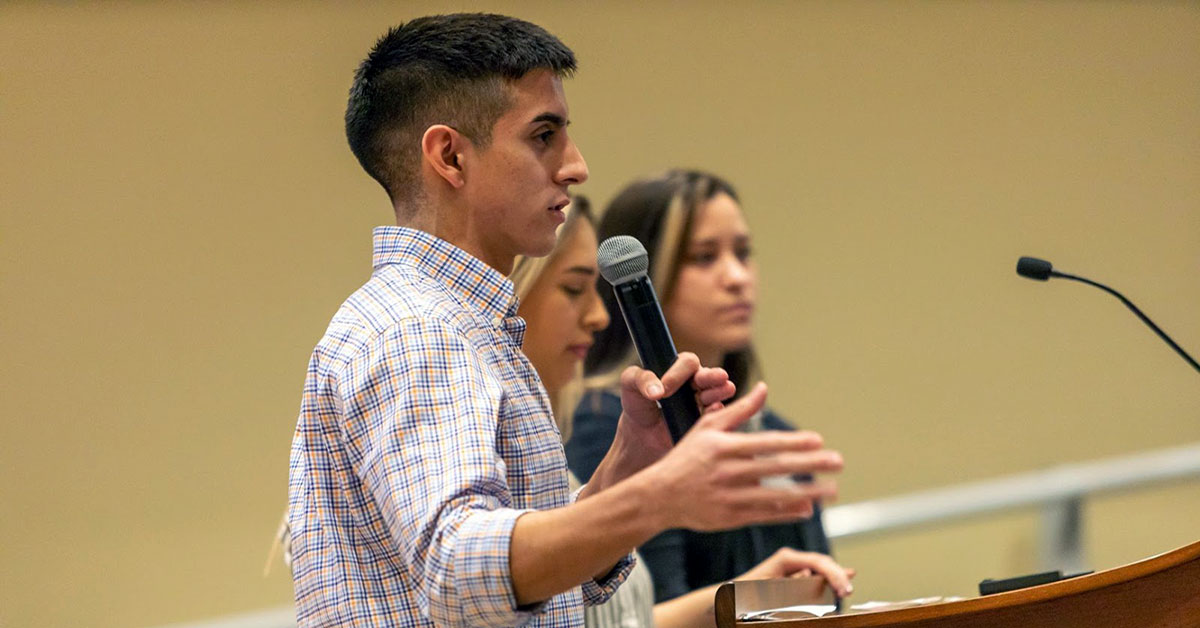 [Written by Kristin Spindler, Director of IncubatorCTX]
Have you wondered how to analyze or build a startup business but don't know where to start? Do you want to be your own boss or lead a focused team? Have you ever asked what it takes to transform your idea into a real business? The Concordia University Texas College of Business & Communication is launching an innovative class to help you answer these questions.
The Entrepreneurship Capstone is an experiential learning opportunity for CTX students looking to immerse themselves in entrepreneurship and capital raising. Specifically, students will learn how to analyze startup companies and present their findings and recommendations.
Entrepreneurship Capstone Course
The Entrepreneurship Capstone (BADM 3354) is a new course being offered this Spring 2021 for in-person and online students.
During the class, students will learn and apply due diligence skills to research early-stage startups. Students will present their analysis and recommendations in scheduled deal reviews, and they will receive personalized post-pitch feedback to highlight strengths and identify areas for improvement in both their analysis and funding pitches.
Throughout the semester, CTX students will learn from entrepreneurial leaders, industry mentors and through the IncubatorCTX Speaker Series, where industry experts share valuable experiences with students.
Who Can Take the Entrepreneurship Capstone Course?
The course is open to all students who have completed Finance (BADM 3360) or an equivalent course. The Entrepreneurship Capstone course also counts toward requirements for the Bachelor of Business Administration (BBA) micro-concentration in Entrepreneurship.
A micro-concentration is an optional program offered to BBA students. Micro-concentrations appear on transcripts and allow students to explore a different area of business without committing their entire major to it. Requiring just three upper-level classes, micro-concentrations are a great way to enhance your degree and develop additional competencies.