Concordia Offers Best of Both Worlds: A Small School in a Big City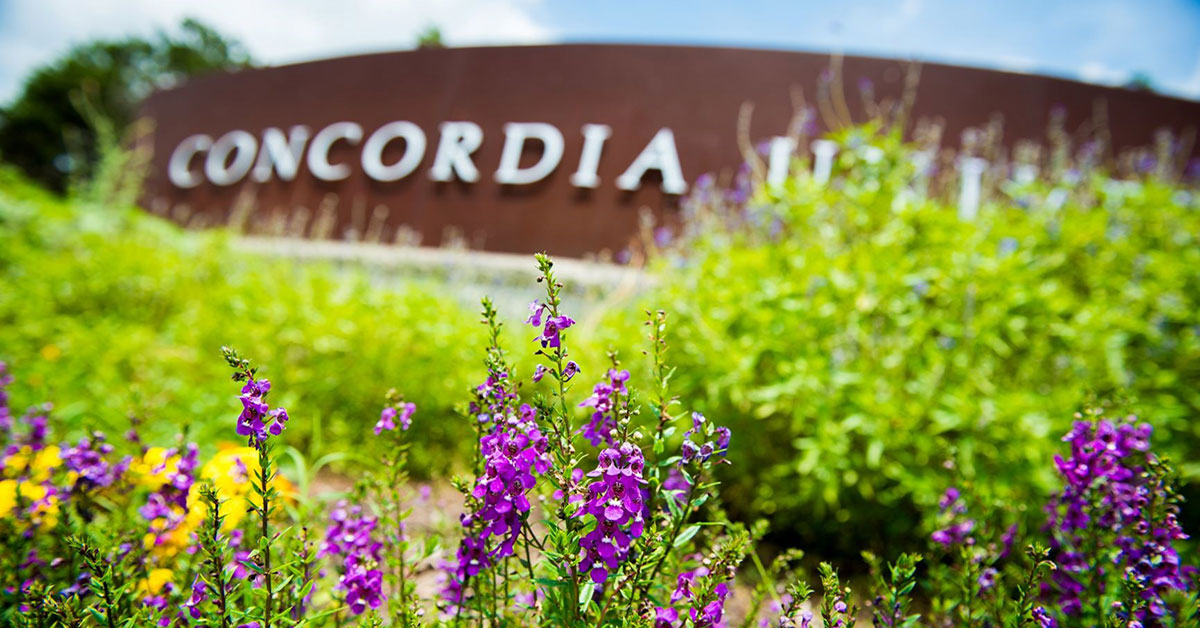 You can receive a personalized education without sacrificing the resources of a big city at Concordia University Texas.
A Small School in a Big City
Concordia is a small, private, liberal arts university in Austin, Texas, aligned with The Lutheran-Church Missouri Synod.
Tucked in the hills of Northwest Austin, the University sits on 440 acres of beautiful land, 250 of which are part of a federally protected nature preserve.
The University offers more than 20 undergraduate majors in addition to the Master of Business Administration, Master of Education, and Doctor of Education programs.
The Concordia University Texas Difference
Concordia offers something that large institutions cannot — a personalized experience.
Grow in Your Faith
The University has multiple ways for you to grow in Christ, including Bible studies, daily chapel, the Mission Club, and more.
Interact With Professors
At Concordia, you're more than just a number. With an average class size of 15, you have the opportunity to interact directly with your professors to ask questions, discuss course topics, and solicit advice.
Customize Your Degree
With more than 20 majors to choose from, you can further customize your degree through concentrations and minors.
One-on-One Support
Your CTX admissions counselor will guide you and your family through the entire admissions process, from application to enrollment.
Once you begin classes, your student academic planner and student financial planner will help you throughout your degree, from enrollment to graduation.
Student Central is the one-stop shop for any questions you have, so you don't have to go back and forth between departments looking for answers.
Big City Resources
As the 11th-largest city in America, and as the 10th-fastest growing city in the country, according to U.S. News & World Report's 2021 rankings, Austin, Texas, has the valuable resources that are characteristic of big cities.
Abundant Career Opportunities
WalletHub ranked Austin, Texas, in the top 25 best cities in the country for jobs. Additionally, the capital city has a full spectrum of industries.
The primary industry associated with Austin is the tech industry. Known as Silicon Hills, Austin is a major tech hub in the United States. The city has tech companies that range from startups to large corporations, such as Dell Technologies and Oracle.
You will find many other industries, too, such as education, hospitality, retail, and more. Check out these 15 organizations headquartered in Austin.
Exciting Culture
Austin is known as the "Live Music Capital of the World." You can find live shows nearly anywhere around the city.
The city offers a range of entertainment options. Visit the Bass Concert Hall to see a Broadway Show, catch a movie at Alamo Drafthouse, or explore history at the Bob Bullock Texas State History Museum.
Outdoor Galore
Austin is surrounded by God's beautiful creation.
The city is home to three major lakes: Lake Austin, Lady Bird Lake (aka Town Lake), and Lake Travis. It also has multiple greenbelts all around the area and plenty of nature trails to explore.
Whether you enjoy walking, cycling, running, canoeing, hiking, or swimming, Austin has a way for you to enjoy the outdoors.