Concordia Represented at National Veterans Conference for the First Time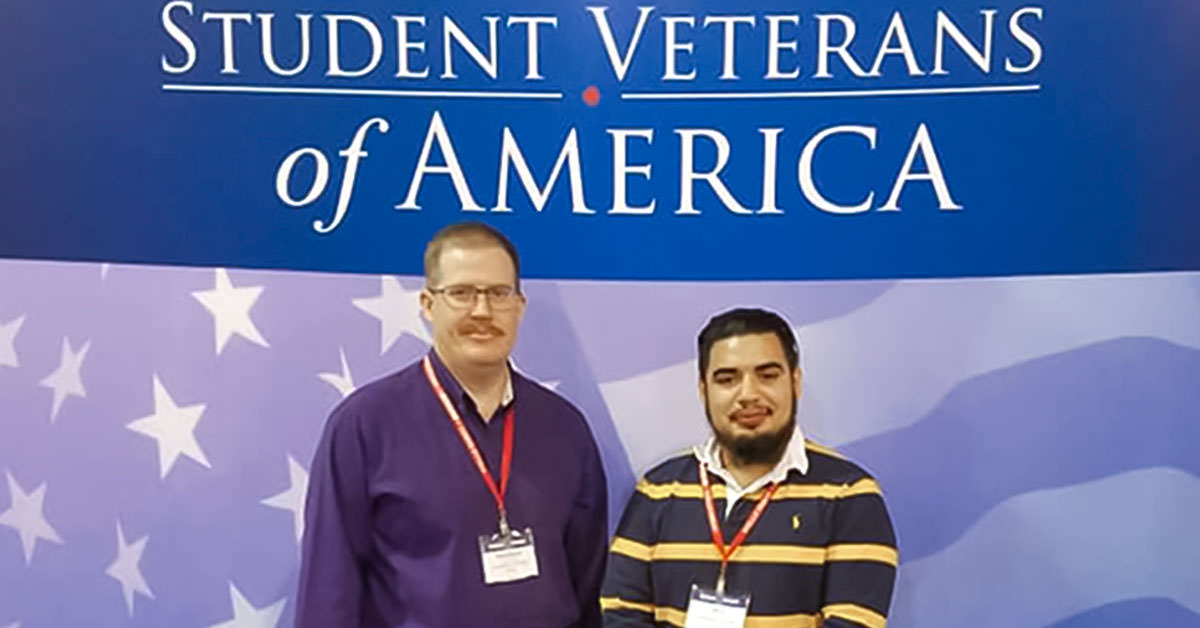 In January, Tornados Matthew Smith and Alex Ramirez attended the 2019 Student Veteran Association's (SVA) National Conference in Florida. Smith, president of the Concordia Veterans Corps, and Ramirez, vice president, have been actively working to grow the student organization.
What is
SVA's National Conference?
The SVA's National Conference, known as NatCon, is an annual gathering of student veterans, advocates, thought-leaders, stakeholders and supporters in higher education. Ramirez explained that this conference is the "largest gathering of student vets anywhere."
The goal of the conference is to advance the understanding of a wide range of topics relating to veterans in higher education.
A Great First Experience at NatCon 2019
For the first time in Concordia history, Smith and Ramirez represented Concordia at the national conference. They were pleasantly surprised to see that they brought the same number of representatives as some of the larger schools did.
Both Smith and Ramirez described the conference as a great experience for building connections. They had the opportunity to network with representatives from different universities of all sizes and to speak with various organizations.
"We found out so many organizations in Texas are willing to connect; not just with UT, but with us as well," Ramirez stated.
After receiving piles of business cards, Smith and Ramirez are sorting through them and using them to develop connections for the organization.
Concordia's Veterans Corps is on the Right Track
With the Concordia Veterans Corps founded in 2016, it's still in its infancy.
"A lot of this for me was really good as a check to see whether our progress had been going in the right direction or the wrong direction," Smith said. Discussions with other student vet organization representatives showed Smith and Ramirez that Concordia's Veterans Corps is on the right track.
The conference provides a place where student veterans organizations can share their successes and failures to learn from each other.
Moving Forward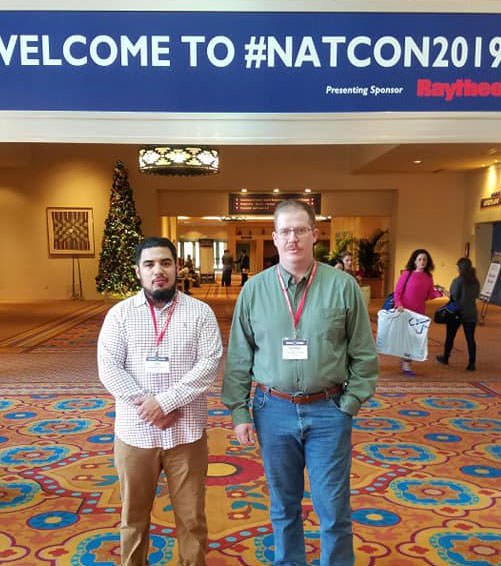 The success of the Concordia Veterans Corps hinges on the ability of its members to develop and sustain a strong network of support.
"Connections, connections, connections," Ramirez stated. "We're the plug and we try to find as many connections as we can to get that power going for the whole organization."
Going forward, the Concordia Veterans Corps will continue to form connections within the local, statewide and national communities.
Smith explained that this organization has a unique role in advocating for student veterans that other organizations don't have. They have the responsibility of growing the organization while simultaneously finding ways to help Concordia in their efforts to help the Concordia Veterans Corps.
Smith and Ramirez plan to continue attending the annual national conference in efforts to grow the organization. As both are graduating next year, they are also working on transitioning other organization members into their leadership roles.
Veterans at Concordia University Texas
"One of the things that's really cool about Concordia," Smith said, "is that it fits well with veterans." Lots of veterans have strong leadership skills, Smith explains, which works as "a natural bridge to help facilitate veterans helping the school with its own objective" to develop Christian leaders.
We thank Matthew Smith, Alex Ramirez and the other members of the Concordia Veterans Corps for their service in the military and within the community.