A Concordia Treasure: Bettie Horn Bendewald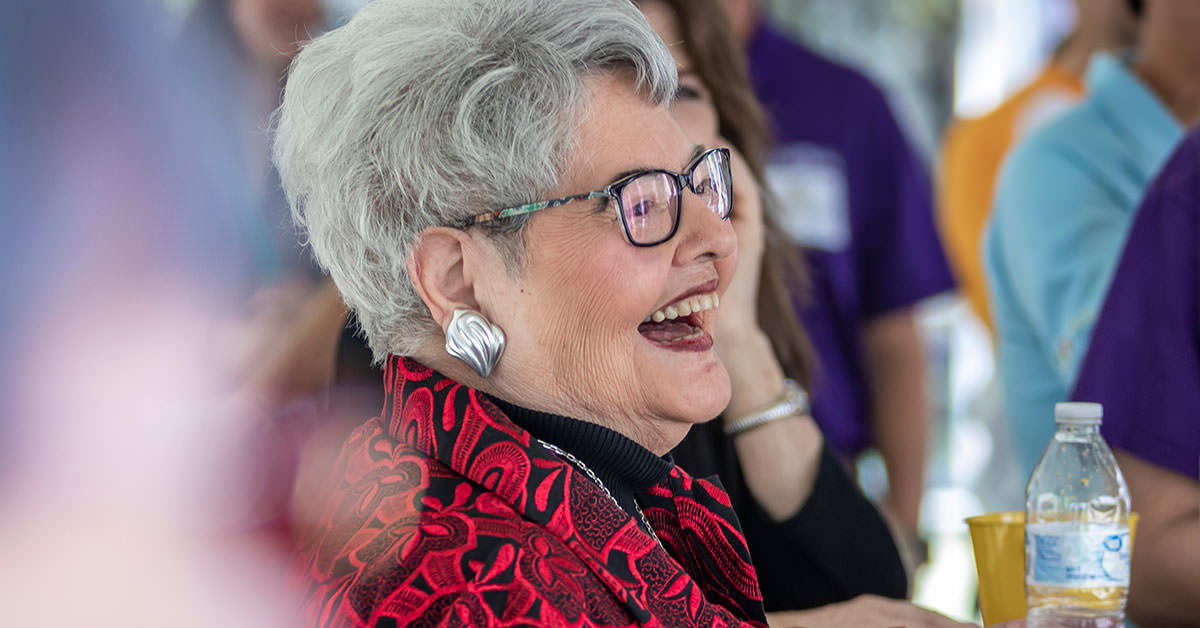 At Concordia Crossing, I had the privilege of speaking with Bettie Horn Bendewald, a 1957 Concordia alumni. Learn more about her Concordia experience and how she's been a continual blessing to CTX and its alumni.
Family Tradition
Bendewald's family has a rich history with Concordia. Her father-in-law, Oscar Horn, was part of Concordia's first class in 1926. Her husband's grandparents were also the first cook and custodian for Kilian Hall.
Bendewald, her husband and both of her children attended Concordia. Her daughter works as the study abroad director for Concordia Irvine, and her daughter-in-law, Cathy Horn, serves as the assistant director of financial aid for Concordia University Texas.
First Female Class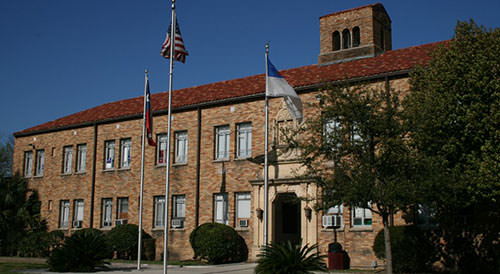 Originally from San Antonio, Bendewald was one of fourteen girls who made history as the first group of women to be admitted to Concordia in 1955 (called Concordia Lutheran College at the time).
Studying Elementary Education, Bendewald learned how to teach children and how to bring Christ into every subject.
She was a deeply engaged in campus activities, serving as the head of the first group of cheerleaders for Concordia, the first chair female soprano soloist in the school choir, an actress in the Drama Club and a participant of the girl's musical group.
During her time there, she met her husband, Reverend Clifford Horn, who was training to enter the ministry.
The Call to Teach
Bendewald was called to establish the First Lutheran school in Baton Rouge, Louisiana, with the additional task of getting all the churches in Baton Rouge to support one school. She was the first and only teacher for the school when it opened in 1957.
Because her kindergarten and first grade students would enter public school in the second grade, Bendewald prepared them with public school textbooks. She developed her own curriculum, most of which was rooted in the Christian faith.
After serving the school for a year, Bendewald went on to teach in St. Louis and Florissant Missouri. She then married Rev. Clifford Horn and moved to Japan where they would serve as missionaries for 18 years. Bendewald taught at a Lutheran school and several public school while in Japan.
Concordia University Texas Alumni Association
Once Bendewald returned to Texas after a successful career of teaching, she established Concordia's Alumni Association in 1996 and served as the first president.
"I feel blessed to be a part of it," Bendewald said. She received the first Alumni of the Year medallion and continues to serve on the board.
Although she may be officially retired from teaching, Bendewald continues to teach us through the way she lives, particularly through her loyal service to Concordia. Thousands of Concordia graduates have been impacted by Bendewald's service and her hard work to establish the Alumni Association.
"The Lord has used me in many different ways," Bendewald stated. "It's wonderful what the Lord can do."
We are so grateful to God for Bettie and her commitment to serving Concordia.
Get involved with the Concordia Alumni Association, or get alumni updates by emailing jeff.frosch@concordia.edu. Let us know how you're taking the world by storm for His glory!