Concordia University Texas Through 3 Generations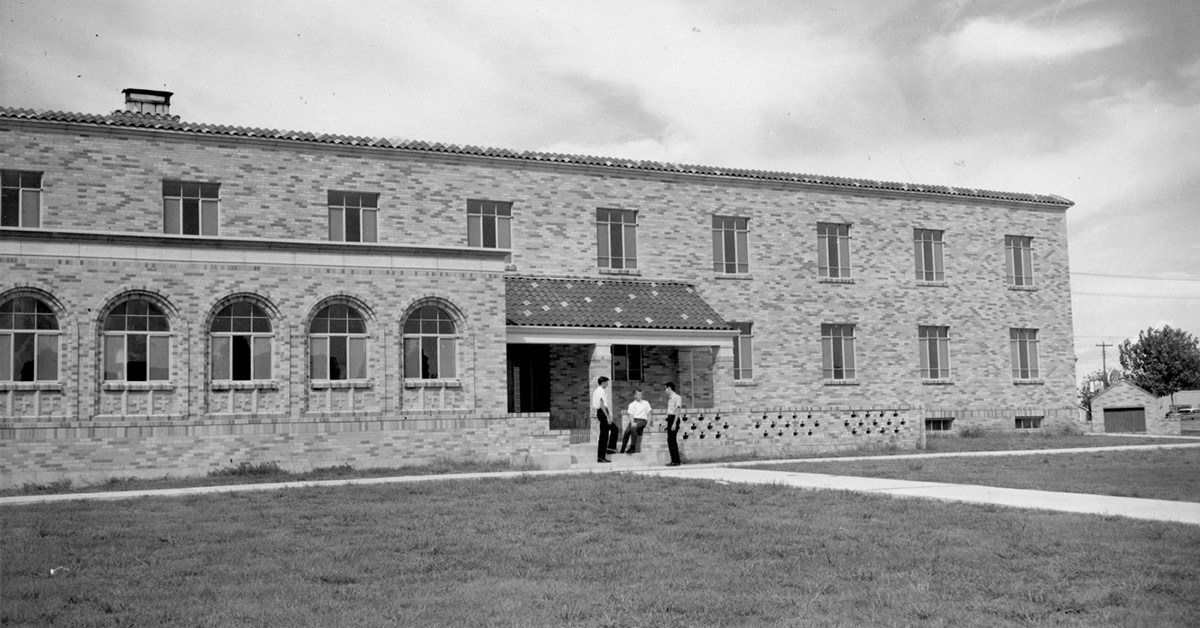 We recently had the privilege of talking with the Langes and their granddaughter, Hannah Watson. Three generations of their family have attended CTX, and they have seen it transform from a junior college on I-35 to a four-year university in Northwest Austin.
Concordia University Texas in the 1950s

John ('60) and Lois Lange ('58) attended CTX in the late 1950s. The previous campus was much smaller, so it made everything very walkable.
"I remember after chapel service," Mr. Lange said, "a bunch of us would walk across East Avenue [now I-35] to a coffee shop." Mrs. Lange recalled how noisy the campus was, sitting right on the road.
Concordia University Texas in the early 2000s

Hannah Watson, a senior and business management major, has the unique experience of seeing both campuses. From pre-K to eighth grade, she attended St. Paul's Lutheran Church School, which sat right next door to the downtown CTX campus.
She used to go on field trips to the CTX library, and many of the child care workers were residents at CTX. "I got to see the old campus for the first ten years of my life," she explained.
She even remembers hearing the buildings being demolished when CTX moved to Northwest Austin. Watson's mother, Theresa Watson ('91) was able to get a brick from Studtmann Hall, where she stayed when she attended CTX.
Watson first saw the current Northwest Austin campus in middle school during a field day hosted by CTX. She decided to attend CTX before she learned of her family's rich history with the school. "I didn't realize how many ties I have here," Watson said.
Her parents, aunt and grandparents attended CTX
Her aunt went on a school trip to Belize with Dr. Larry Meissner
Attends same church as former CTX President Rev. Dr. Ray Martens
Her godmother works in the CTX Student Success Center
Dr. Christian's wife, Deborah, was one of her grade school teachers
Choosing the New Campus

Mr. Lange was golfing with Tom Cedel, former president of CTX, and was told that they were considering purchasing the former Schlumberger corporate campus in Northwest Austin with 437 acres of land.
During Mr. Lange's career, he had visited the beautiful campus many times. "I thought, no way this will happen. This is way too fancy for Lutherans. Boy, was I surprised when he told me this [the Schlumberger campus] was it. I was delighted and surprised."
Dr. Larry Meissner, a professor emeritus in the College of Science who taught at CTX for over 40 years, explained the process. CTX received negotiating help from former Dallas Cowboys player Roger Staubach.
By God's sovereign grace, they had enough money from selling the CTX downtown campus to buy the campus from Schlumberger and build the field house and residence halls.
"It was a God thing for us to be able to move out here to these nice facilities," Meissner said. "It was a God thing all the way. There is no way in the world this should have happened."
CTX in Northwest Austin
CTX officially opened the new campus on October 26, 2008. Students, faculty, staff and visitors have the privilege to enjoy the beautiful architecture and the beautiful nature preserve that surrounds it.
As Dr. Meissner put it, "God is in the details."
Want to share your experience at CTX? Email alumni@concordia.edu. We would love to hear from you and share your story!