CTX Alumna Shares Her Internship Experience with the TCEQ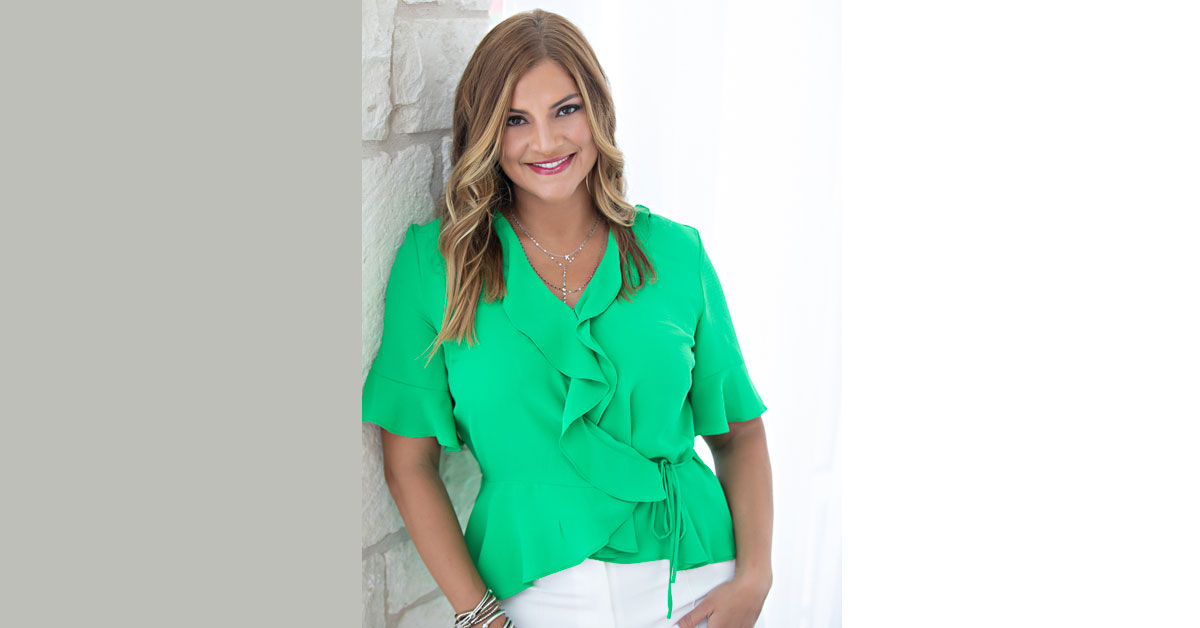 Kiliana Rossi recently graduated from Concordia University Texas with a Bachelor of Business Administration in Human Resources Management. Over the summer, she participated in the Mickey Leland Environmental Internship Program (MLEIP) at the Texas Commission on Environmental Quality (TCEQ).
Combined with the life-changing education she received at Concordia, Rossi is prepared to excel in the field of human resources (HR).
About the Program
The MLEIP is an internship program that is centered around environmental stewardship and designed for undergraduate and graduate students. The program enables students to collaborate with scientific, technical and business leaders at the TCEQ, other state agencies and private industry employers across Texas.
The program was created to honor U.S. Congressman George "Mickey" Leland for his work in public health and dedication to promoting sound environmental stewardship. More than 500 undergraduate and graduate students from across the nation apply annually.
Valuable Internship Experience
Rossi was selected to assist the MLEIP internship coordinator, helping organize activities related to the MLEIP during the summer. Her internship was a unique experience because it took place during the COVID-19 pandemic, so the activities she helped plan were all virtual.
Throughout her internship, Rossi was responsible for a comprehensive range of tasks:
Organizing and monitoring the Microsoft Teams chat group and Teams live events

Creating promotional materials for the Teams live events

Compiling data for EEO reporting on 61 interns

Conducting special projects to enhance the visibility of MLEIP
She also had the opportunity to help the Training & Development team of the TCEQ with a collection of tasks:
Preparing a list of courses offered for TCEQ employees through the Center for Professional Education (CPE) at the University of Texas at Austin (UT)

Creating a pivot table report to analyze course completion rate, waitlisted courses and popularity of courses among TCEQ employees for three vendors: the Texas Workforce Commission, the UT-CPE and the Texas A&M Engineering Extension Services
How Concordia Prepared Rossi for Her Internship
The life-changing education Rossi received at Concordia University Texas has helped prepare her for the field of HR. She learned more about leadership and became familiar with her leadership style. Through Communication courses, she improved her written and verbal skills. And she was exposed to a variety of Business courses, such as accounting, operations and finance, which helped her expand her business acumen.
"A comprehensive understanding of business is important in the HR field because organizations want HR professionals to serve in a strategic role and use metrics to make decisions that align with the organization's business goals and stakeholders' expectations," Rossi explained.
The professors at Concordia helped Rossi form a deeper understanding of business principles. "My professors were able to give me not only a textbook understanding but also practical examples from their own experiences as professionals in the field," she said.
The internship taught Rossi many things. "It made me aware of how important it is to be flexible and adaptable in the HR field, the importance of communication skills and the importance of continually looking for opportunities to stretch myself and grow," she said.
Choosing Concordia
Rossi grew up in Salvador, Bahia, Brazil, where she studied economics at a university. She moved to Austin, Texas, sixteen years ago and now calls the capital city home. She chose to study HR Management because it combines three fields she was interested in studying: business operations, management and psychology.
"After researching the HR Management programs offered in Austin," Rossi explained, "I decided to transfer from Austin Community College to Concordia University Texas because of the University's emphasis on leadership, the variety of business courses I could take and the flexibility to take courses both in person and online."
While all classes she took were beneficial, one class stood out to Rossi: Organizational Behavior and Development. "I enjoyed the course because it helped me understand how people behave and perform within an organization and the tools organizations use to develop employees, increase performance and create a positive culture," she said. "Instructor Angela Clements is so knowledgeable in the HR field, and she was a positive influence in shaping me as an HR professional."
Moving Forward
Rossi is currently working to earn the Associate Professional in Human Resources® (aPHR®) Certification through HRCI, a premier credentialing organization for the HR profession. She is looking forward to launching her career as an HR professional.
"I am grateful for the great mentors I had at Concordia and for the opportunity to participate in the MLEIP internship program, especially during this challenging time," Rossi said.
We congratulate Kiliana Rossi on her successful internship and are excited for her to begin life-changing work as an HR professional.