EdD
,
Academics-Education
Is an EdD For Me?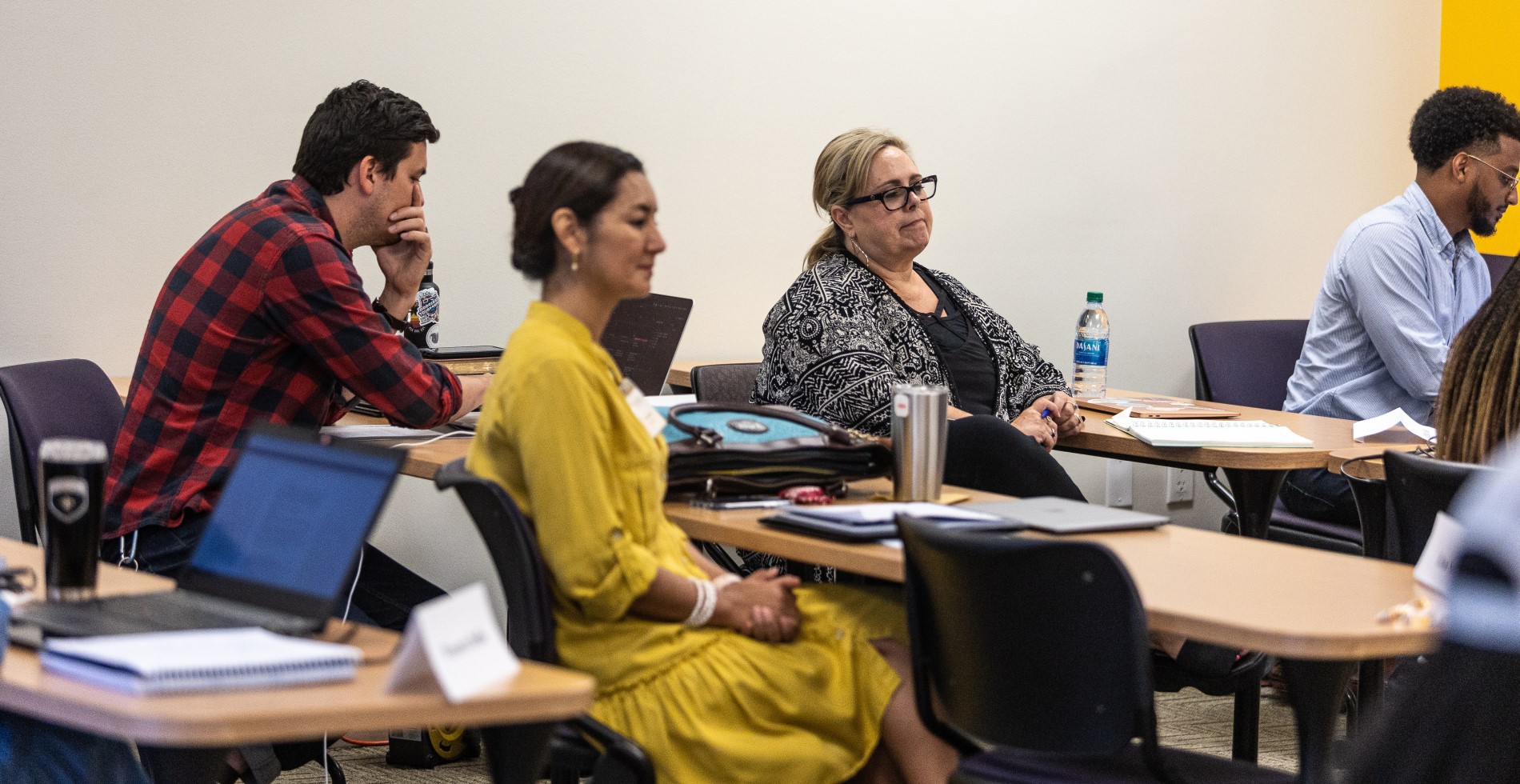 It's no secret that the field of education has changed over the last few years. Due to the pandemic, classroom adjustments, and the need for more teachers, the significance and value of education and educators have been in the spotlight. The importance of a high-quality education degree cannot be overstated, nor can the need for great educators and administrators.
Whether you are a current educator or looking to make a career change, consider earning a doctorate of education degree (EdD) to effect change in and outside the classroom and enhance your credentials. When applying for a graduate degree, there are many factors to consider before making a decision, such as a program's modality and support resources.
What are other factors to consider in an EdD program?
Read on to learn more.
Industry reputation.

It is essential to think about what a University's reputation is in the marketplace you seek employment after graduation. State schools are typically seen as reputable degree producers. However, smaller, private universities have also been known to turn out outstanding graduates and alumni in a more localized context. Small private universities are flexible. These institutions can adjust course schedules that reflect educational trends, which allows the graduate to gain relevant and timely skills they can use while in the program and the workplace.

---



Modality of Program.

There are three primary modalities available for such programs:

On-ground or face-to-face, online, and hybrid

, which includes a residency portion.

On-ground programs help foster relationships between students, their peers, and the professor. On-ground programs

require students to attend class in person, usually 2x nights per week. Evening classes are frequent since they will typically fit the working adult schedule. However, this option may not suit you due to personal schedules, commutes, and late-night courses.

Online programs

are generally asynchronous, allowing students to complete their assignments and readings according to the course schedule without a set time to meet with the instructor for a lesson. This modality is beneficial for people who do not want the hassle of physically getting to a classroom. It is often the interpersonal relationships and instructor access missing in this type of program. Students may often feel like they are "on their own" trying to learn the material without help or support.

Hybrid/Residency Programs

offer a blend between the two previously described modalities, attempting to maximize the benefits of both while minimizing the drawbacks. This modality allows students to meet the other students in their program and build their support network so that they have peers to reach out to when they are continuing online. This modality will often have students come to campus for intensive face-to-face experiences that allow for relationship building and interactions. Hybrid/Residency programs combine that with an extended period of online coursework to maximize flexibility.

---

Dissertation.

Although dissertations were once the standard of culminating projects at the doctoral level, this is not necessarily the case still. A dissertation for an EdD is usually a demonstration of research that seeks to extend or support a theoretical perspective. Students may use qualitative, quantitative, or mixed methodologies, and students demonstrate both their research and content prowess throughout the document.

Capstones or other programs are still cumulative and often still require research. However, the purpose has shifted from pure theory to problem-solving initiatives. There are now various non-dissertation options that are becoming available in some programs. In the practitioner focus of the EdD degree, these options will often focus on problem-solving techniques based on literature intended to help students in their current place of work.

---

Student Support Intentions.

Another critical area to consider when selecting an EdD program is how much focus the university places on student support. Understanding yourself as a learner and what level of support you are looking for will be necessary. Research I institutions are known for top-tier research. However, they also tend to be less flexible and "understanding."

Students of large universities often report larger classes and less specialized care. Smaller institutions are usually less focused on the "Publish or Perish" mentality and often more on understanding and providing for student needs. Smaller classes, more individualized attention and culture of devotion to student success are more likely to be found at a smaller university. You may miss out on the chance to have a world-class researcher on your dissertation committee, but you are more likely to have someone to walk through the research process with you.

---

Cohort Structure.

Cohort structured programs are often seen as a benefit. With a cohort, students take courses with the same classmates and remain together throughout the program. Not only can you build and maintain relationships, but you also have a network of people to utilize after you've earned your degree. Suppose you are looking to progress at a slower or more expedited pace. A cohort model may not be the best option for you, as those options may not be available.

---

University Mission.

Although perhaps less tactile than the factors mentioned above, the purpose of the university is often vital to students.

---

Are you looking for an institution that values competition?

Are you looking for an institution whose primary focus is research?

Are you looking for an institution that prioritizes developing students into leaders?

Are you looking for an institution that prides itself on striving to meet religious ideals?
By looking at the university's mission statement, one can often decode the "spirit" of the institution. Think about how that mission might guide the staff and faculty you will be interacting with for several years.
---
Deciding on an institution at which to complete an EdD degree is an important and often stressful endeavor. I urge you to think through the points outlined above before looking at programs. Understanding your preferences will allow you to select a program where you will feel at home and which will meet your needs as a student and as an individual.
Lead in Education with a Concordia EdD
The Doctor of Education (EdD) at Concordia University Texas is a three-year online program with two-week-long summer residencies at our beautiful Austin, Texas, campus. The degree is ideal for education professionals and organizational trainers looking to advance in their careers and assume leadership roles.
The ultimate goal of the Concordia EdD is to help you become a better educator to empower your students and staff to do amazing things. Candidates will develop advanced skills in analyzing theory and research findings for application in various educational settings, and they will develop skills for conducting original research.
Intelligent.com ranks the Concordia EdD as a top EdD and online program.
To learn more about what you can expect, visit the Doctor of Education program page.