CTX Nursing Students Helping the Community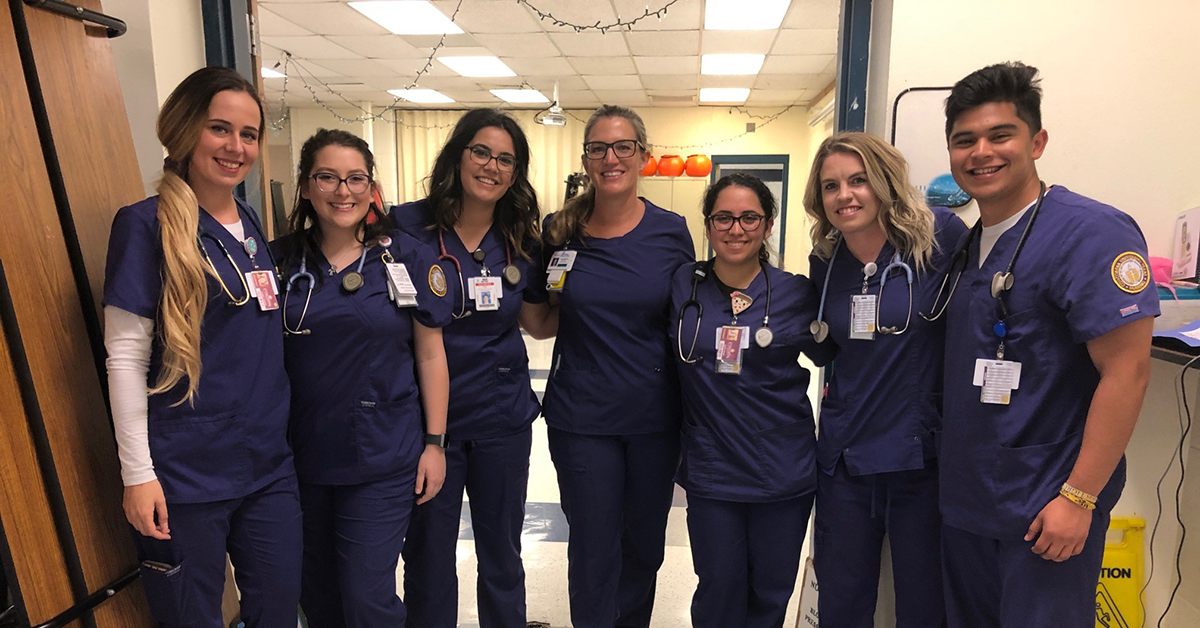 On March 29, 12 CTX nursing students volunteered with the assistance of their clinical instructor for "Family, Fit, and Fun Night" at Kathy Caraway Elementary School in Round Rock ISD. This community event benefited many elementary students and their parents.
Led by Emily Grigsby, an adjunct professor, the CTX nursing students helped check the blood pressures of the attendees. The students conducted blood pressure checks and explained how to monitor this vital sign.
They brought awareness to the community of the importance of regularly checking one's blood pressure and looking for ways to keep one's heart healthy.
"These Concordia nursing students were gracious to offer their time in volunteering to provide BP screening for the community," Grigsby said.
This event provided a wonderful opportunity for CTX nursing students to help the community and gain experience with face-to-face interactions with patients. Additionally, the students set an admirable example for the elementary students and their parents.
CTX Nursing Program
The event is a recent example of the valuable resources CTX provides nursing students.
The University recently launched its mobile Medical Missions Van, through which CTX nursing students provide free basic health assessments to vulnerable populations (namely, homeless people) and answer patients' questions.
Each nursing student must take Community Health, a course that utilizes the Medical Missions Van.
Additionally, CTX offers nursing students simulation labs (nursing skills and nursing simulation) that provide hands-on learning with mannequins. Students use the same equipment and resources as practicing nurses in a clinical setting.
Ann Marie Nguyen was part of the first graduating class for the ABSN program in 2018. "Being a nurse means that I will live a life that's a little more fulfilling doing what I want, while still helping other people," she said.
Because of the experienced professors, dedicated students, valuable resources and relevant curriculum, the CTX RN nursing program is ranked the fifth top nursing school in Texas.