CTX Tornado Taking Dallas by Storm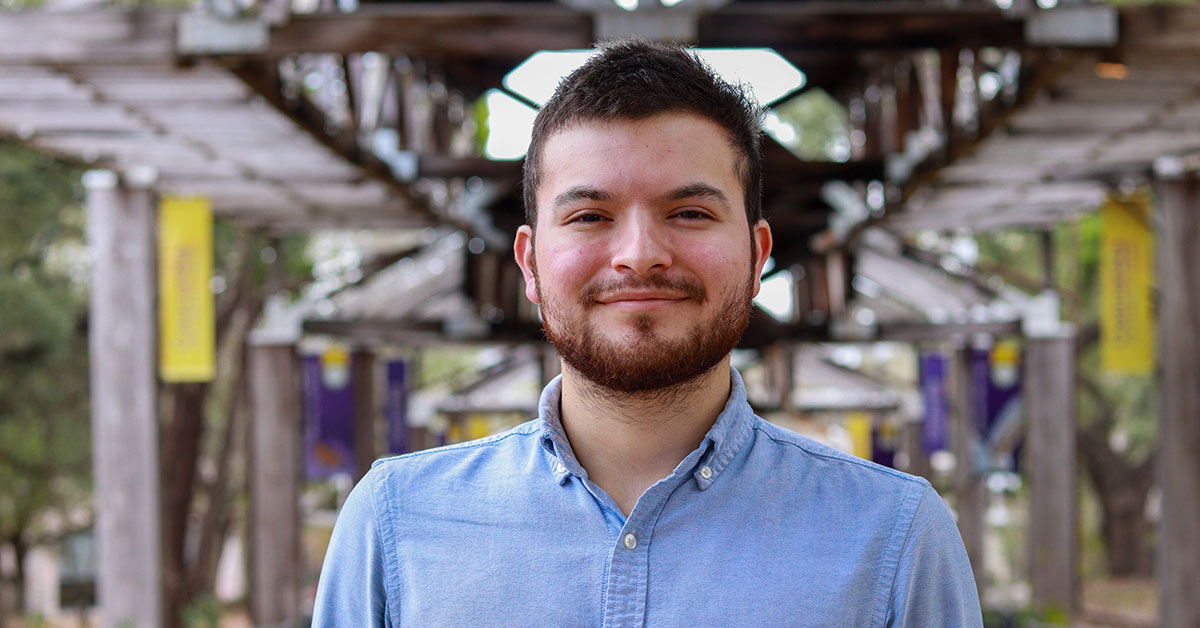 Edgar Rodriguez is an alumnus who has a lot to celebrate! He graduated from Concordia University Texas with his Bachelor of Business Administration in December 2019, and he just started the online MBA program. Additionally, Rodriguez was recently hired by PepsiCo Inc., which is an American multinational corporation that sells food and beverages.
His path to this exciting career opportunity is a fascinating story.
Joining CTX
Rodriguez originally came to CTX to play on the soccer team. But in his sophomore year, he switched his focus to prepare for a successful career.
He visited Concordia's Vocation & Professional Development (VPD) office to get help with his resume, and he found support for the rest of his undergraduate journey from VPD Director Randa Scott and Kate Hardin.
"It helped to know that I had people here who support me," Rodriguez said. "I wouldn't have had so much drive to succeed without Kate and Randa."
One Job Led to the Next
After gaining experience through a successful sales job, Rodriguez returned to his hometown of Laredo, Texas, for the summer. He worked for a third-party company selling a range of AT&T products and was promoted to account manager after just two weeks of employment. One of his customers, a commercial electricity broker, was so impressed with his sales skills that he hired Rodriguez to negotiate and close deals.
Returning to CTX in the fall of 2018, VPD's Randa Scott introduced Rodriguez to a district manager for Walgreens. Two months later, he was hired as an assistant store manager. He was responsible for supervising all the daily operations across many stores.
The role exposed him to every aspect of store operations, required him to earn a pharmacy license, and expanded his knowledge. He also developed important leadership skills, learning how to talk to people and effectively lead people with different personalities.
As an assistant manager, Rodriguez was responsible for checking in vendors. He asked the different vendors about the companies they worked for and the specific roles they held, and he also conducted research online. He found that the drivers for Frito-Lay (owned by PepsiCo) were the nicest to work with, the most organized, and had no less than four years of experience with the company, indicating financial stability.
Rodriguez asked one of the drivers for a contact at the multinational corporation. The driver hid the contact information of the Texas human resources specialist for him under a display at Walgreens so that nobody would know he was considering a new job.
PepsiCo
It took nearly a month before the HR specialist from PepsiCo responded, but Rodriguez remained patient. Because Austin is such a thriving market, entry-level employees can't start in the capital city, so she connected him with the California team.
After five rounds of interviews and making an offer that wasn't feasible, the California team connected him with the team in Oklahoma. For the third round of his interviews, PepsiCo flew Rodriguez to Tulsa, Oklahoma. However, another candidate was selected to fill the position. Following the advice of his parents and the PepsiCo HR professionals, he remained patient.
The HR department in Oklahoma then contacted the corporate PepsiCo headquarters in Plano, Texas, which set up an interview with him. On December 26, 2019, Rodriguez accepted the position of a location, delivery and tracking (LDNT) senior associate at the Plano headquarters. He will be working in the same center as PepsiCo executives and will learn about the field of logistics.
Rodriguez is also in the first semester of the online Concordia MBA program. He chose to earn his MBa because the graduate degree will help him advance even further in his career. He plans to focus on developing his writing skills throughout the program.
Advice for Students
Rodriguez's journey displays the importance of networking and utilizing the resources offered to you, such as VPD. "Lots of people think it's going to be given to them, but it's not," he said. "You have to utilize your resources and network."
The drive that Rodriguez has comes from his desire to be successful and hold a high position at a company. Class presentations in his business program at CTX helped him build his confidence.
He encourages CTX students to begin preparing for their careers by gaining work experience. "If you want to succeed, you have to start now," Rodriguez said.
We congratulate Edgar on his graduation, his new job and his entrance into the MBA program.