Do more with an accredited, affordable MBA
Earn your Master of Business Administration at Concordia University Texas and advance your career, start a new business or become a community leader. You will cultivate hard and soft skills through a series of leadership courses nested in a relevant, vibrant curriculum to maximize your personal and professional growth opportunities.
With simplified entry and affordable tuition, our no GMAT online MBA gives you the flexibility to earn your degree while still working full time. In fact, Concordia's online MBA degree program was ranked as the ninth most affordable MBA program in Texas in 2021 by Best Value Schools.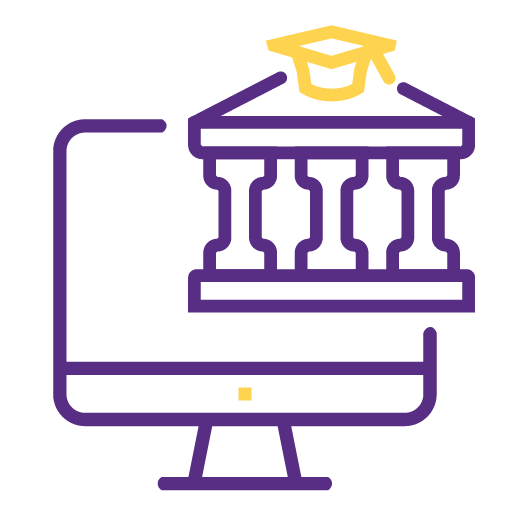 Learn on campus or online
---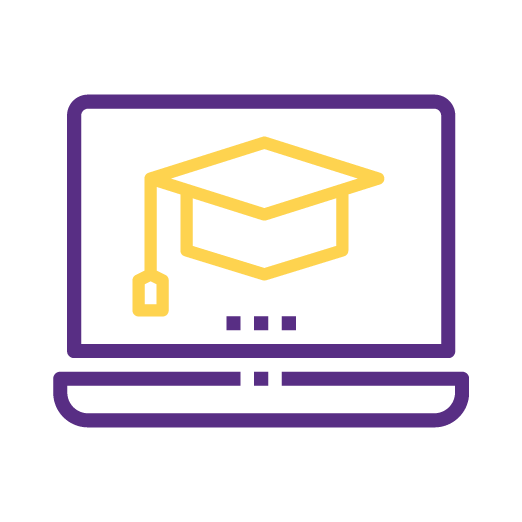 30-36 total credits
---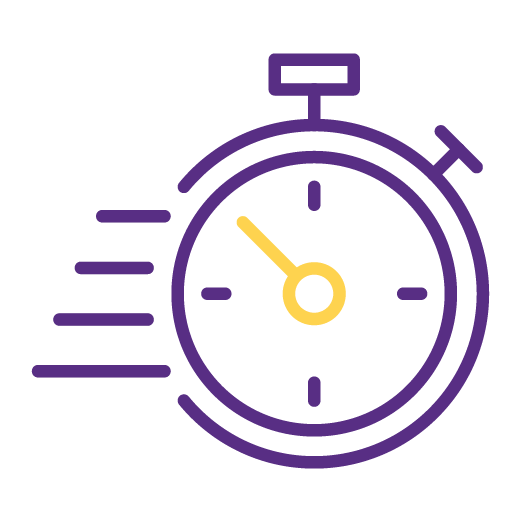 Complete in 20-24 months
---
Students applying to the Concordia MBA should note that FALL cohorts will be administered on ground, in person and SPRING cohorts will be administered online.
An Online MBA
from a leading Christian University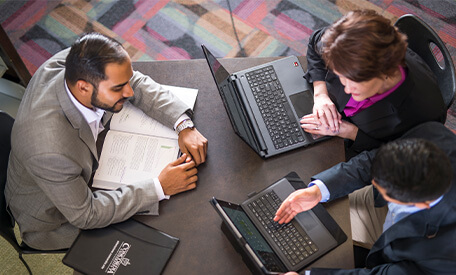 Professionally Enriching
Guest speakers, investment simulations, case studies, learning teams, program concentrations and a Capstone project are just some of the real-world experiences you'll gain. You'll also have unprecedented access to IncubatorCTX, which allows students to attend networking events, and the opportunity to work with real startups.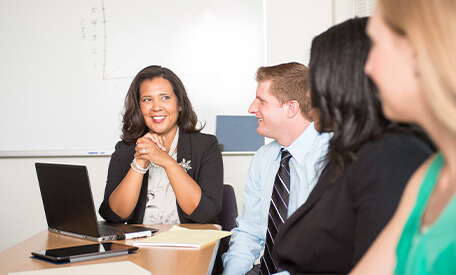 Engaging Classes
Concordia's small class sizes allow for both in-person and online MBA students to form a close-knit, supportive professional network of 15 to 25 peers. Students will also have access to a network of experienced business professionals, including other students and faculty, who are engaged in the community.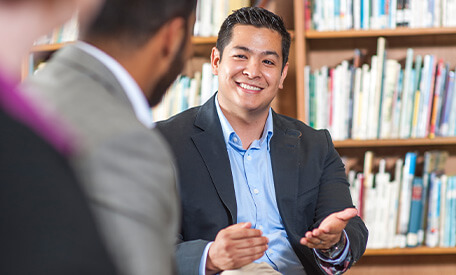 Experienced Professors
You'll develop close relationships with your professors, receiving personal attention that allows you to flourish. Faculty members have an average of 15 years of industry-leading experience and come from diverse backgrounds, providing exceptional value for our students.
Ready to learn more about earning your MBA?
Become a compassionate leader who creates a lasting and meaningful impact in your career and community.
Request More Info
Accreditation
Earning an MBA degree from an ACBSP-accredited institution such as Concordia signals to employers that you received a high-quality education with rigorous and relevant coursework.
ACBSP-Accredited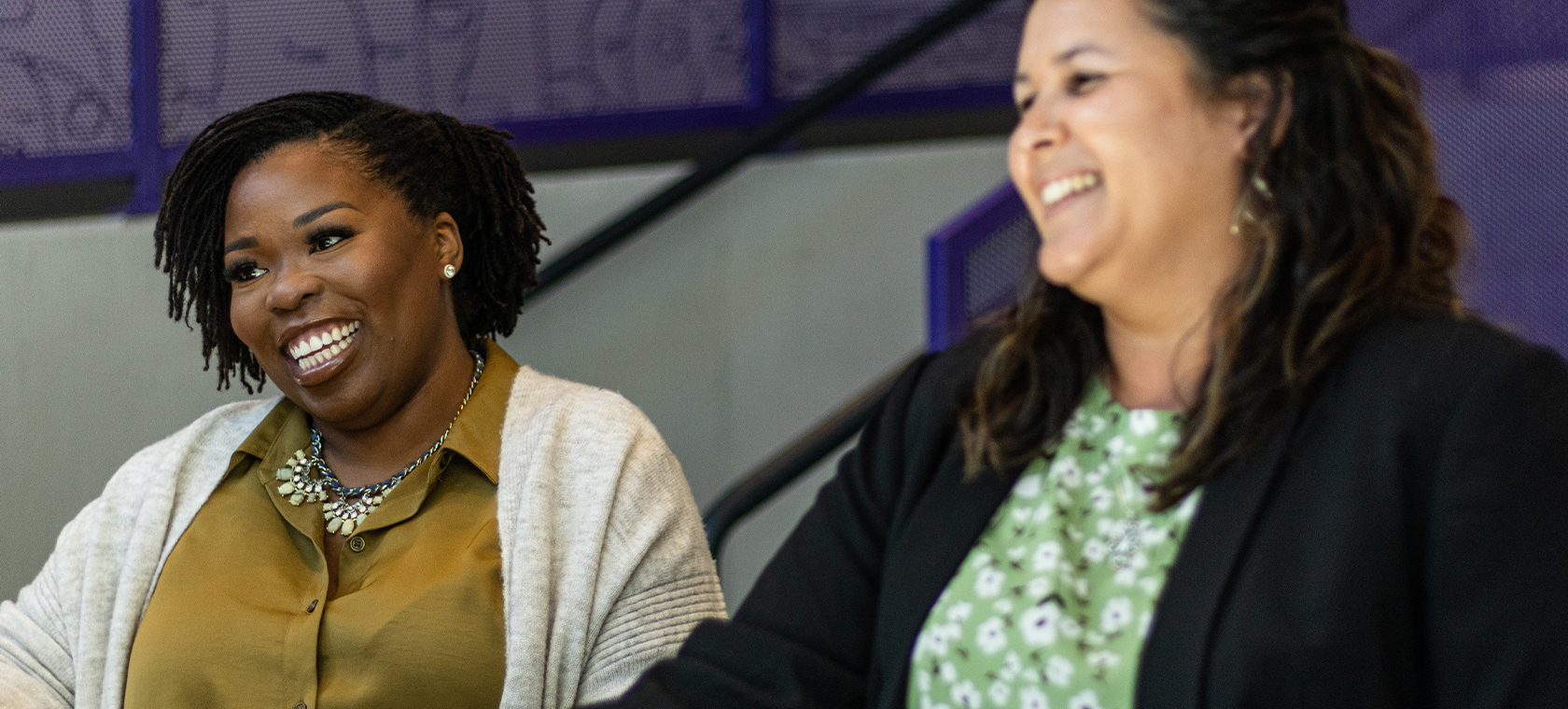 Flexibility
Earn your MBA while working full time, either by attending evening class sessions once a week at the campus in Austin, Texas, or by completing coursework online.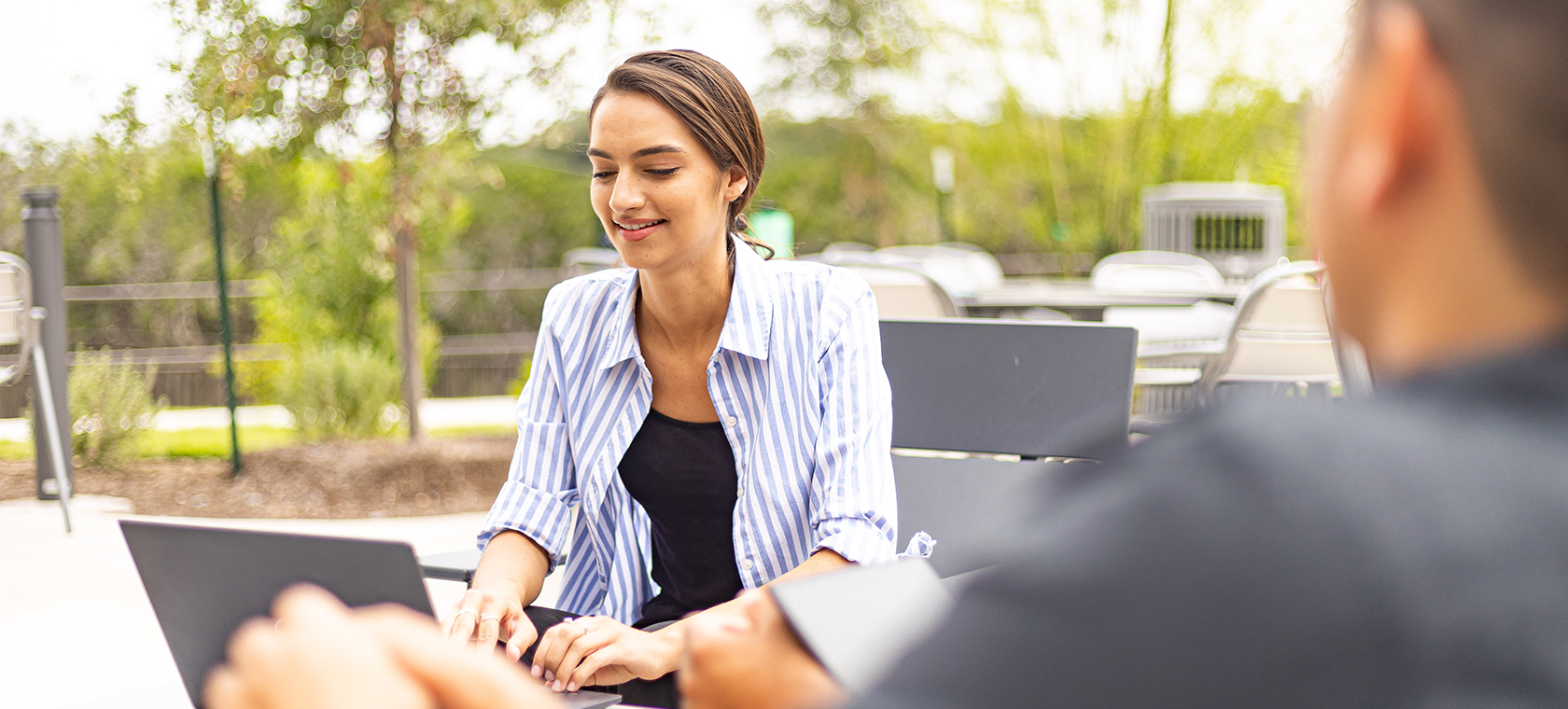 Affordability
Our MBA program was ranked as one of the most affordable MBA programs in Texas by Best Value Schools in 2021. Your tuition cost is locked in when you enroll, so there are no surprises down the road. Plus, 100% of our students receive some form of financial aid and are enrolled in our textbook rental program to help make this degree more affordable.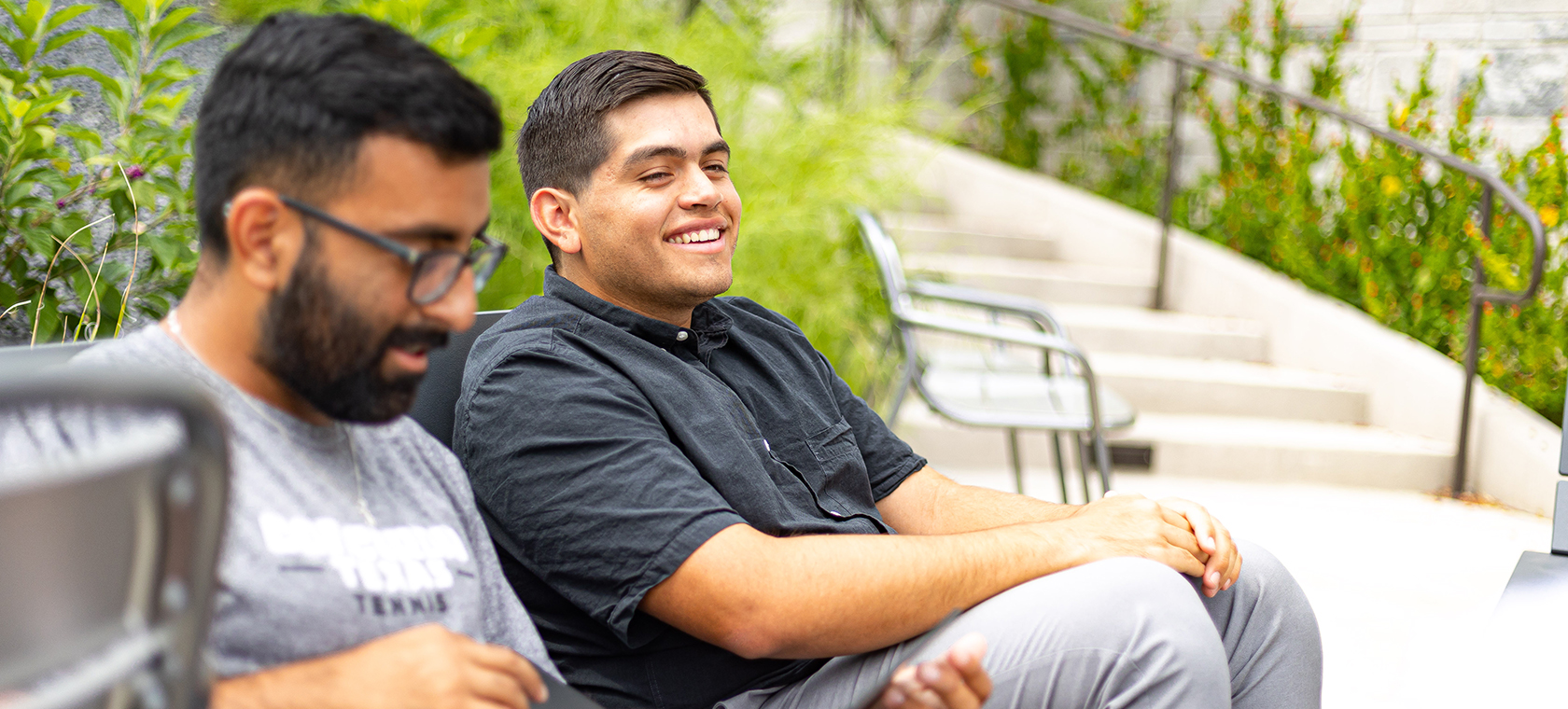 Student Development 
Core business concepts, leadership modules and quantitative analytical tools provide you with the resources needed to thrive and succeed both at the university and beyond.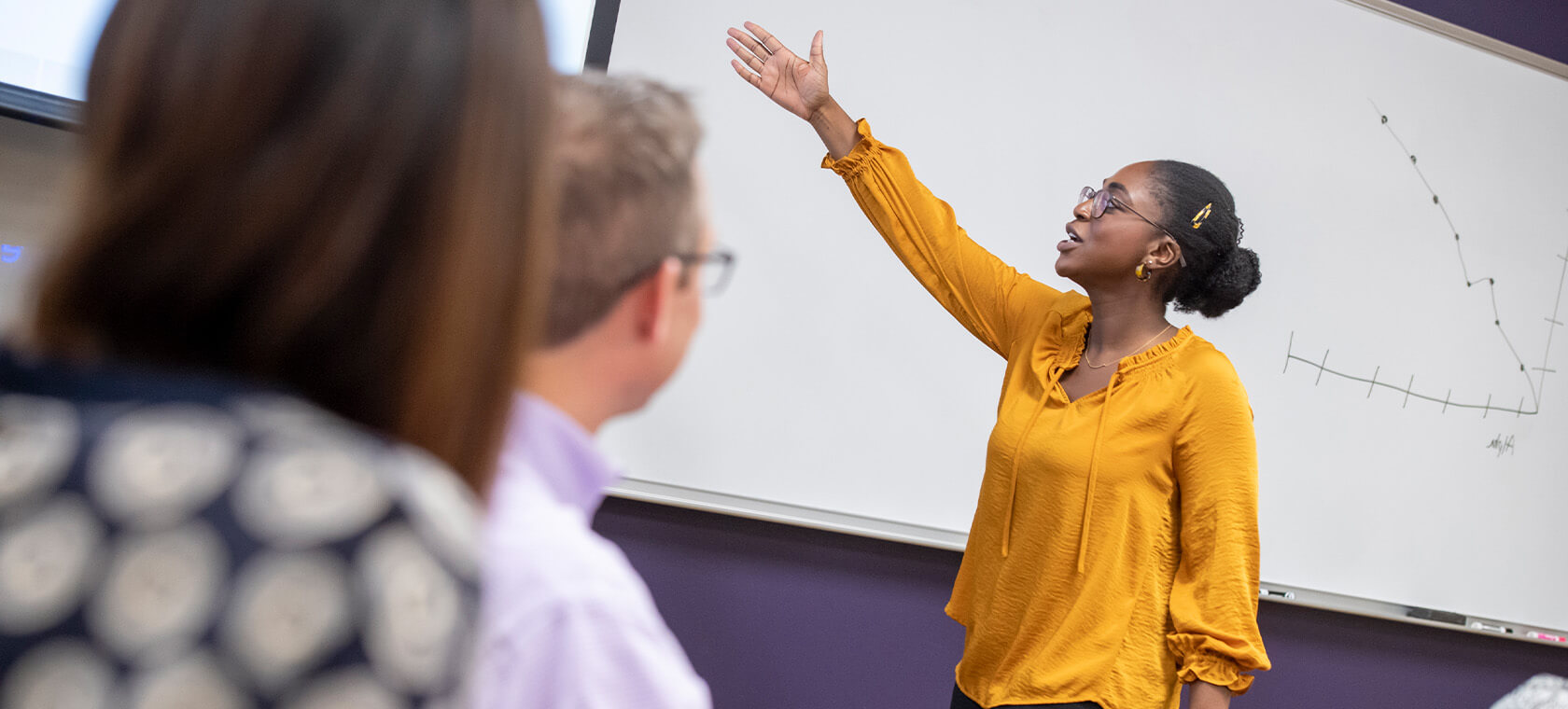 Job Readiness
Network with professionals and startups in the community, analyze case studies and complete practical assignments to cultivate valuable skills you'll use in the workplace.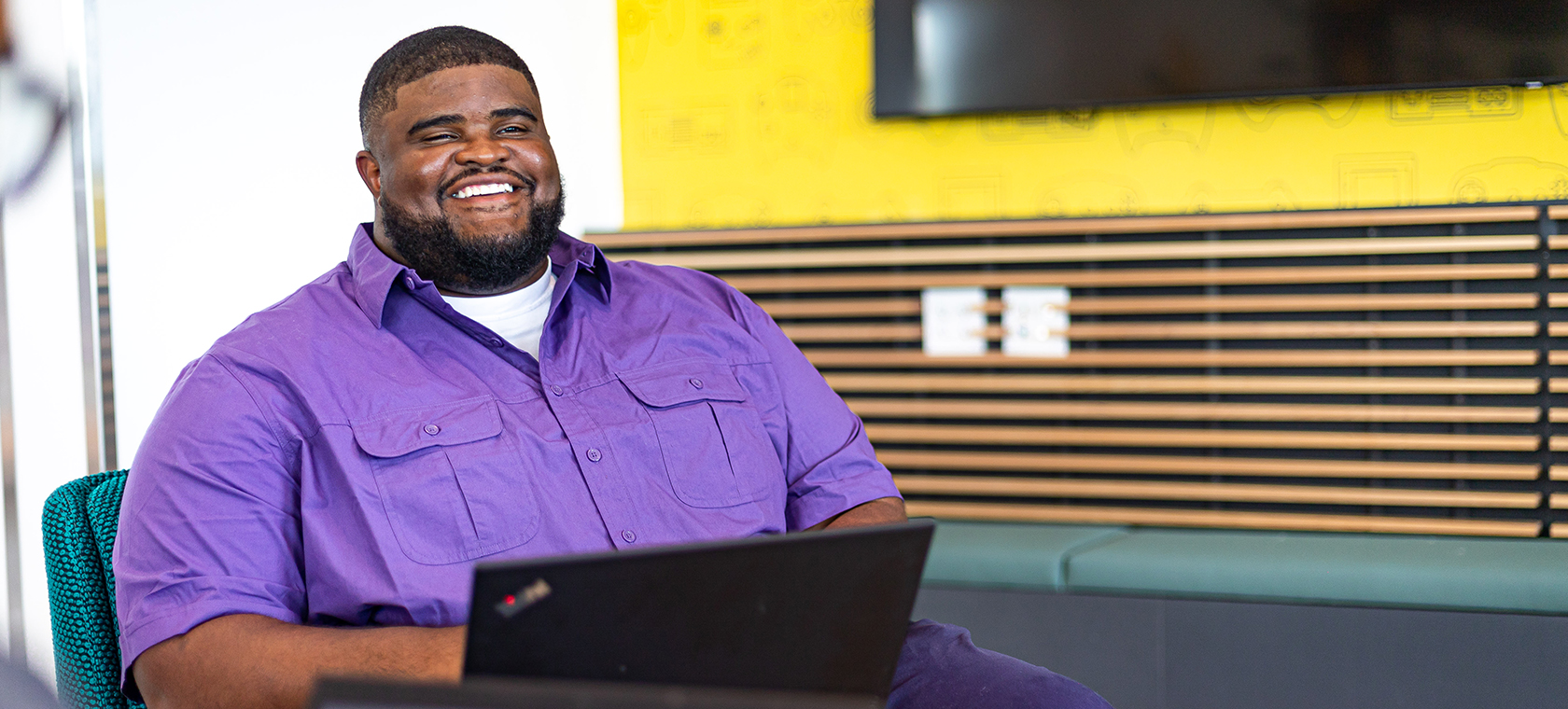 Lutheran Learning Beyond Faith
Become an ethical, competent leader in your industry, community and family with faith- and values-based instruction.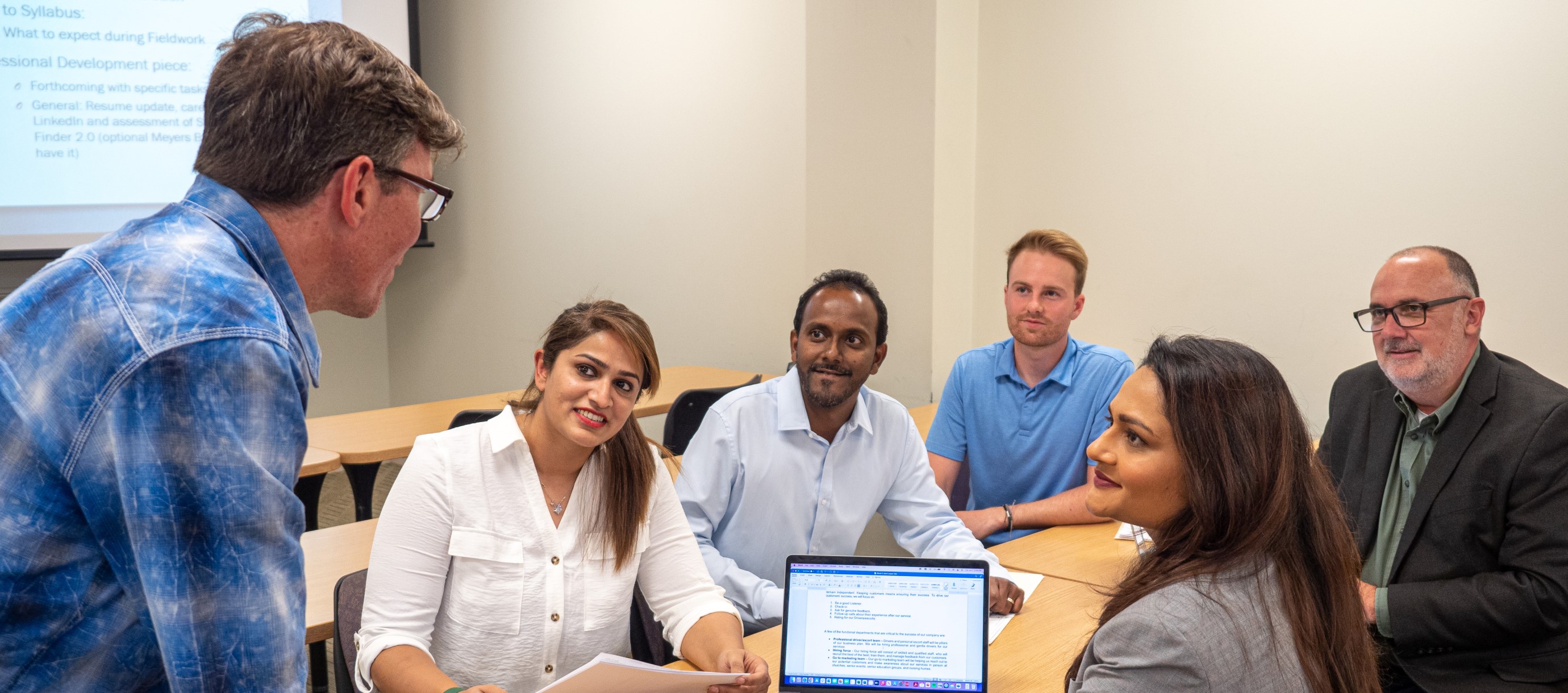 Career Outcomes
An MBA equips you with advanced knowledge and expands your business acumen. Additionally, an MBA helps you stand out in the job market, granting you access to advancement opportunities you may not be able to access without a graduate degree.
Set yourself up for success in a variety of careers, including:
Chief Technology Officer
Health Services Manager
Information Technology Director
Investment Fund Manager
Management Consultant
Linsay Brace, MBA '21
"During the MBA program, I changed roles at my employer from a campaign merchandiser to a product merchandiser. This new role requires an additional focus on analytics and reporting and now use and extract data daily to communicate with stakeholders, make decisions, and drive changes within the business. The MBA experience helped give me the confidence to expand myself into my new role and learn analytical tools such as Power Business Intelligence (BI)."
Stand out in the world of business.
Take your career to the next level with an MBA.
Request More Info
Concentrations

Healthcare Administration - The HCA concentration focuses on preparing students for management and leadership roles in the healthcare industry. Students explore strategy and business planning, ethical and legal issues, policy trends and management considerations, and quality methods for healthcare performance.

Organizational Development and Learning -

The ODL concentration prepares students for roles in organizational management. Students explore organizational culture, talent management, corporate training and learning, and processes in consulting and coaching. Students pursuing a concentration do not participate in the Capstone course.

Accreditation

Concordia University Texas is an ACBSP-accredited school, which shows future employers that you have the foundational education to excel in their company.

Concordia University Texas is accredited by the Southern Association of Colleges and Schools Commission on Colleges (SACSCOC) to award associate, bachelor's and master's degrees along with the Doctorate in Education (Ed.D). Contact the SACSCOC at 1866 Southern Lane, Decatur, Georgia 30033-4097 or call 404-679-4500 for questions about the accreditation of Concordia University Texas.

Admissions requirements

Concordia offers a no GMAT online MBA, which means there is no GMAT, GRE or other graduate admission test required for admission.

A minimum cumulative undergraduate GPA of 2.75 or a minimum cumulative graduate GPA of 3.0 is required in addition to a summary of your professional work experience. Successful completion of prerequisite courses may also be required. Check out the admissions page for more information.

Application process

The admissions process begins with submitting an application to the Office of Admissions. Decisions regarding acceptance are made at completion of the application file. All applicants will be considered on an individual basis.

International Students: View the International MBA Admission requirements.

The following process is for U.S. citizens:

1. Online Application and Application Fee

Complete the online application and pay the $50 non-refundable application fee. On your application, please use your legal name and fill in any maiden names.

If you have a promo code, do not enter your credit card information.

2. Transcripts

Submit official transcripts from the college or university where you earned your bachelor's and/or master's degree any any graduate coursework attempted.

The Office of Admissions requires that you have the official transcript from your degree-granting institution sent directly to the University (see official address below). Please request your transcript immediately, as it may take up to six weeks for transcripts to arrive in our office.

If any transcripts are from a foreign institution, an official NACES Foreign Education Credential Service evaluation must be completed and sent to the Office of Admissions. For more information please visit the NACES websites. Please note: This process could take several weeks.

Graduate students with an undergraduate degree from a foreign institution seeking admission must demonstrate English proficiency.

You have three ways to get your transcripts to Concordia:

1. Student Delivered
A student-delivered transcript will be accepted as an official transcript only if it is received in the original sealed envelope and stamped by the institution of records as "Issued to Student in a Sealed Envelope."

2. Electronically
National Transcript Center
ScripSafe

3. Mailed
All mailed transcripts should go to:

Concordia University Texas
Office of Admissions Processing
11400 Concordia University Drive
Austin, TX 78726

3. Professional Work Experience

Submit your professional work experience summary. It is highly recommended that candidates for the MBA degree program follow the guidelines below.

Review the MBA Graduate Admissions Committee Evaluation Rubric (PDF) for the criteria on which your MBA application package will be evaluated.

4. Graduate Transfer Credit

Additional materials are required if you:

Have an undergraduate degree from a university outside the

United States, and/or

5. Apply for Financial Aid

Complete the online federal application at studentaid.gov for the school year. The Concordia University Texas school code is 003557.

For those eligible, financial aid is available in the form of unsubsidized loans.

6. Payment Options

The Concordia MBA features locked-in tuition, meaning that you will pay the same rate of tuition throughout the entire program.

Where to send all admissions documents:

Office of Admissions Processing
Concordia University Texas
11400 Concordia University Drive
Austin, TX 78726

FAX: 512-313-4639

Guidelines

Program cost

The high-quality Concordia Master of Business Administration degree was ranked as the most-affordable MBA program in Austin, Texas (IPEDS 2018). The locked-in tuition rate, Tornado Textbooks program and financial aid options ensure you will receive a strong ROI.

Please contact a graduate admissions counselor for more information.

Financial Aid Opportunities

Please visit our Financial Aid page to learn about payment options, deadlines, FAFSA and how to get help paying for your education.

For those eligible, financial aid is available in the form of unsubsidized loans.

If you have any questions, please contact your admissions counselor.

Payment Types

Concordia accepts three methods of payment:

Online through your MyInfo account
Check or money order sent by mail to: Concordia University Texas, Attn: Student Accounts, 11400 Concordia University Dr., Austin, TX 78726
Cash, check, credit or debit card at the Student Central office, which is located on campus at C-256 in Cedel Hall

Payment plans are available and can be set up through your MyInfo account.

If you have any questions, please contact your admissions counselor.

Service Members Information

Concordia University Texas is grateful, proud and supportive of those who have or continue to serve through the military.

For those looking to start or continue their education, we have a variety of options to assist. CTX is a Yellow-Ribbon Institution and accepts most VA-funded students, including Montgomery and Post 9/11. Note that the Hazelwood Act is only valid for public institutions.

Tuition and aid

At Concordia, 100% of our students receive financial aid. View our Financial Aid page to see how affordable private education can be at Concordia.

We also offer the Tornado Textbooks program, which can save you money every semester on books and access codes.

Student resources available

At Concordia, we offer additional resources to ensure your success, including the writing center, math center, speech center, and peer tutoring. The CTX Library's eBook collection of over 180,000+ items is available 24/7. The library also provides several Research Guides and Tutorials and you can chat with a librarian 24/7 for additional help. Because you're a person and not just a student to us, mental health screening, resources and support are also available. Check out our mental health page for more information.

FAQ

Why earn your MBA at Concordia?

The Concordia MBA prepares students with a comprehensive knowledge of business and equips them with leadership skills. The program also offers students access to a network of experienced business professionals, including other students and faculty, who are engaged in the community.

The final Capstone course enables MBA students to partner with an organization in their community to plan, develop and implement a project, solving real issues and developing a successful case study for their portfolio.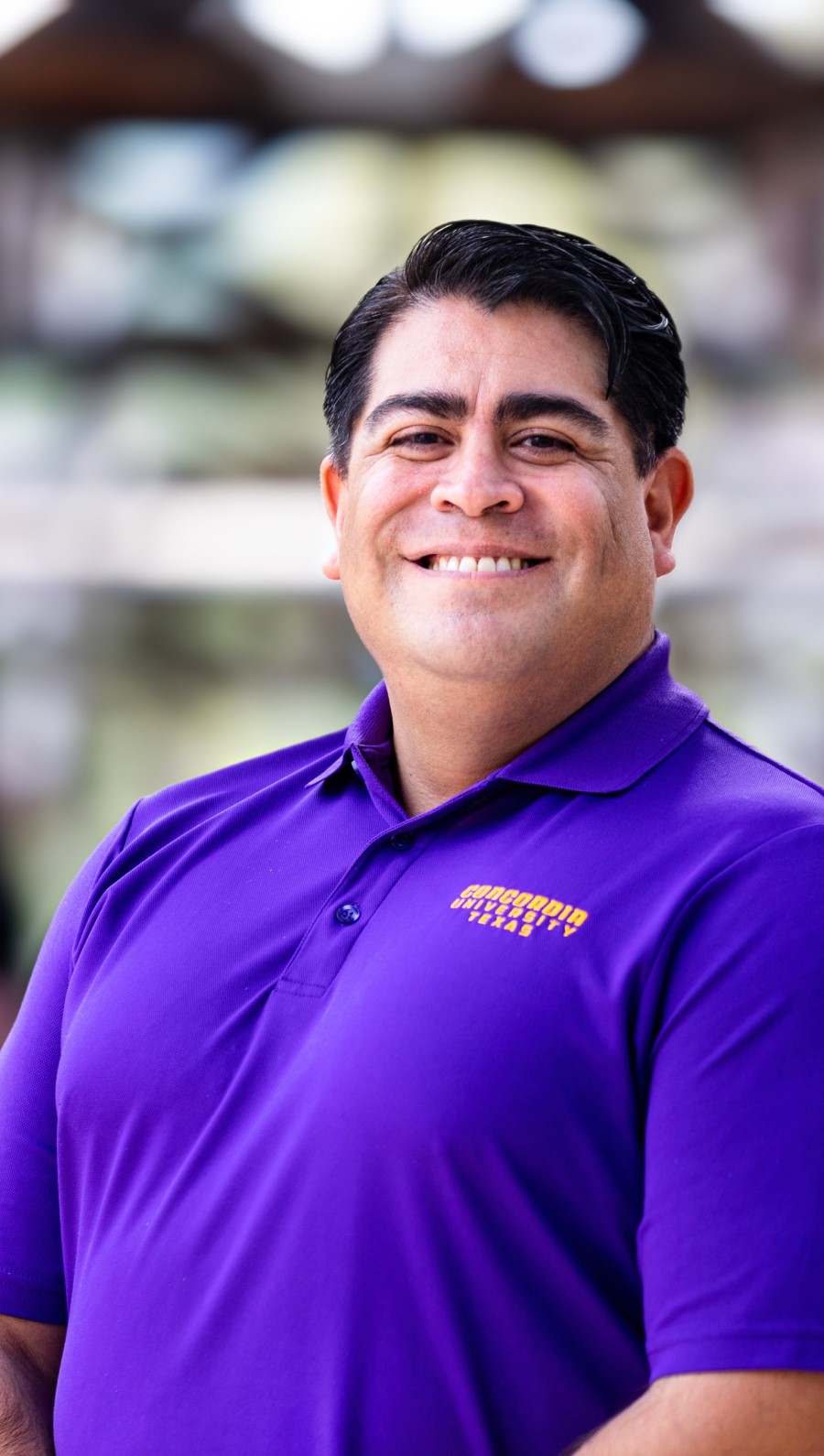 TASBO MEMBERS, EARN AN MBA DESIGNED FOR YOU
Concordia University Texas and the Texas Association of School Business Officials (TASBO) joined forces to create a Master of Business Administration program focused on the skills needed to lead school finance offices.
Earn marketable skills in a program recognized by more than 1,000 Texas school districts. The Concordia / TASBO program blends fieldwork and courses, giving students observational knowledge of how school districts function. Start your MBA education with Concordia's customized MBA program today.
Learn More
Concordia Blog Post
Carolina Corrales, MBA '19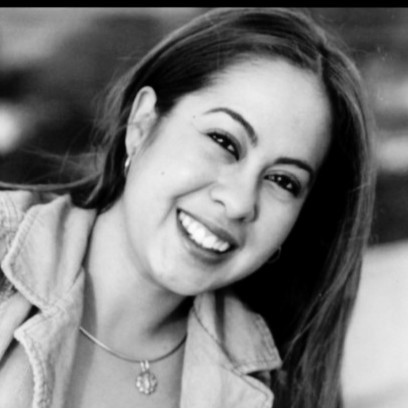 "The MBA program at Concordia has opened so many doors for me. It not only gave me relevant strategic tools to become a successful executive, but it connected me to a wide network of opportunities which was an indispensable advantage to compete in the business world"
Andrew McDonald, MBA '19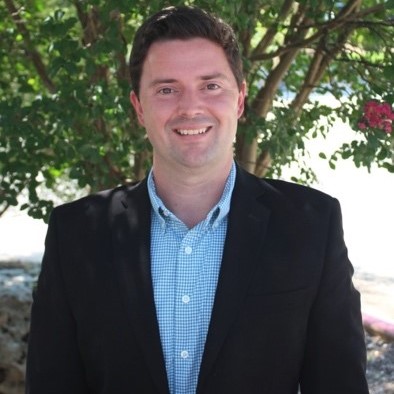 "The Concordia MBA program proved to be the accelerator I needed to reach the next level of my career. Within 12 months of earning my degree, I went from an Individual Contributor at my current job to a Director level role at another firm as the head of the department. Concordia's MBA program taught the knowledge to contribute at an executive level and gave me the confidence to pursue additional opportunities.
The cohort design built long-term friendships and networking amongst my peers and we stay in touch on a regular basis. Also, the 1-day per week schedule at night allowed me the flexibility to continue working full-time and being there for my family without sacrificing quality time."