CTX 101: Get Your Gear at the Concordia Bookstore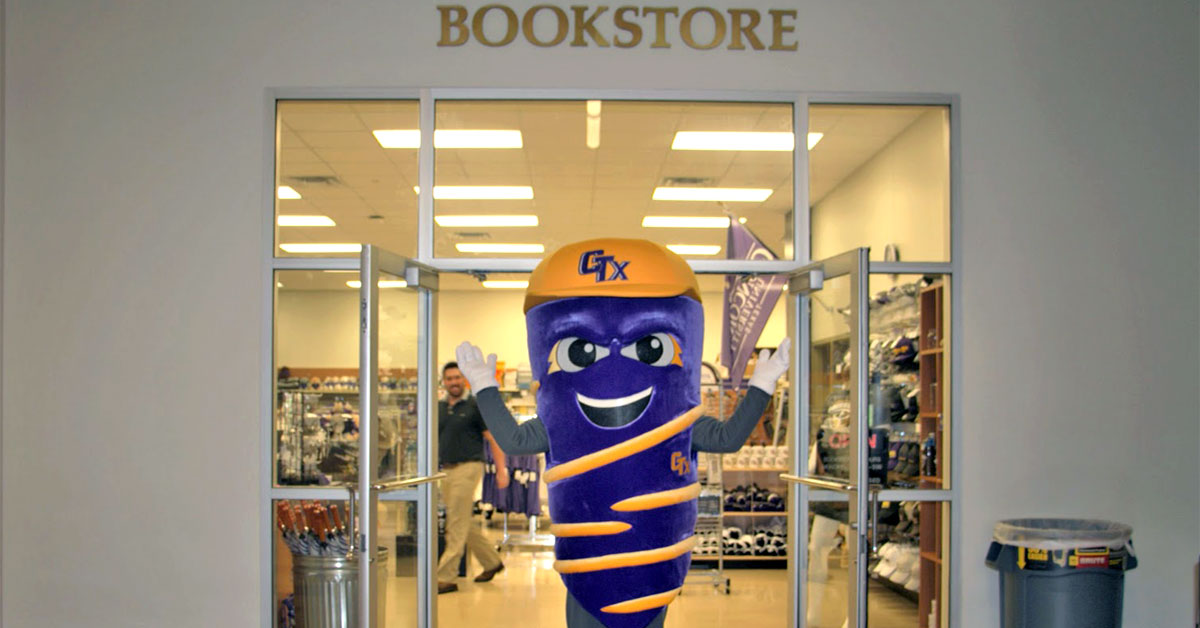 The Concordia Bookstore is located in Building B on the beautiful Concordia University Texas campus in Northwest Austin. In addition to the on-campus location, the Concordia Bookstore sells its products online. The official store of the Concordia Tornados offers textbooks, clothing, supplies and more.
Textbooks
Every student at CTX is automatically enrolled in the Tornado Textbooks program. The Concordia Bookstore provides you with all of your required books for rental at $25 per credit hour. The price even includes single-use codes for online resources, such as Connect or Thinkwell.
For example, if you take 15 hours, you will be charged $375 and will have access to all of the books you need.
Students save an average of 35% per year in textbook costs. You may opt out of the program, but make sure you can find your books for less money and check with your professor to ensure that you buy the correct versions.
In-Store Supplies & Snacks
Did you run out of ink in your pen or paper in your journal? Do you need a bag of chips to tide you over until dinner? You will find a wide range of school supplies and snacks in the store.
Online, you can purchase journals. There's even a notebook designed specifically for left-handed students.
Clothing
The bookstore offers a wide range of CTX clothing, allowing you to display your Concordia pride:
T-shirts for current students, parents, alumni and other CTX supporters

Jackets, hoodies and sweatshirts

Pants and shorts

Polo shirts

Hats
Check out our wooshing VorTex shirt.
Accessories
The bookstore provides multiple ways for you to show your CTX spirit!
The store offers water bottles, tumblers, mugs, pennants, bags, stuffed animals, blankets, sunglasses, flags and more.
You can even support Concordia when walking your dog.
Graduation Regalia & Gifts
The Concordia Bookstore also sells the University's graduation gowns and regalia (graduate hood, Nursing pin, etc.).
The store also offers beautiful frames in which you can proudly display your CTX degree.