The Guide to Graduation Gowns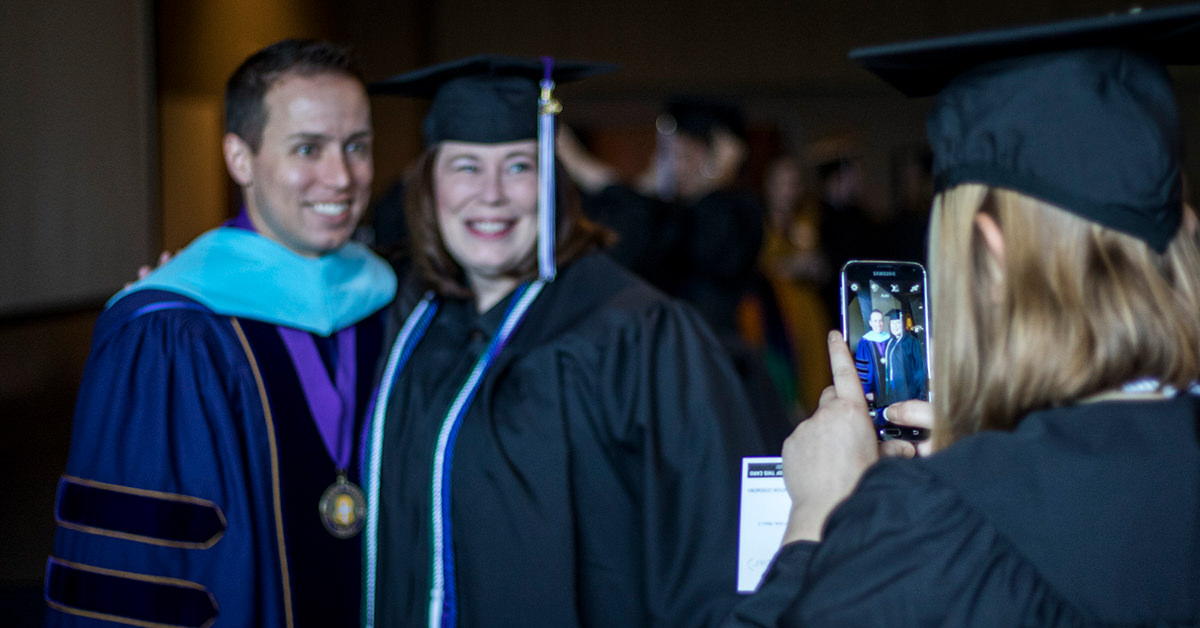 https://www.hyatt.com/en-US/hotel/texas/hyatt-house-austin-arboretum/ausxa
Each cap and gown you'll see at commencement actually tells you the type of degree each person has. Enjoy this guide to help you determine what each gown represents.
Bachelor Degree

A Concordia University Texas student graduating with an undergraduate degree wears a classic black robe that has open, wrist-length sleeves. The cap is a standard black mortarboard and the CTX tassel hangs around the button on top of the cap.
Master Degree
A graduate receiving a master's degree wears a black gown as well, but there is fabric that hangs down beyond the wrist openings. The cap is the standard black mortarboard cap with a button for the tassel.
The biggest difference is the addition of a hood. School colors are on the bottom side of the hood; Concordia's is in purple and white for master degrees. Each master's program has a unique trim color on the hood that corresponds with the area of study:
Master of Business Administration (MBA): drab (dull, light-brown color)

Master of Education (MEd): light blue

Master of Science in Nursing (MSN): apricot (orange color)
If you're receiving your master degree, don't worry about trying to figure out the hood. You will be hooded during the ceremony.
Doctoral Degree

The doctoral gown is the most elaborate gown because it is the highest level of education you can obtain. Nearly everyone on stage (faculty and staff) will have a doctoral gown on. The gown is either black or in the colors of the school which awarded the degree, with velvet lapels on the front and three velvet bars on each bell-shaped sleeve.
Instead of a mortarboard cap, a doctoral recipient wears either a four, six or eight-corner velvet tam that has a gold tassel. The color of the hood, like the master's degree hood, corresponds with the area of study. However, the velvet lining of the doctoral hood is much wider.
We hope this guide will bring more clarity to the different graduation regalia you'll see at commencement. We congratulate the class of 2019 on their graduation and are anxious to see how you take the world by storm!