CTX Alumna Shares How God Used Concordia to Redirect Her Life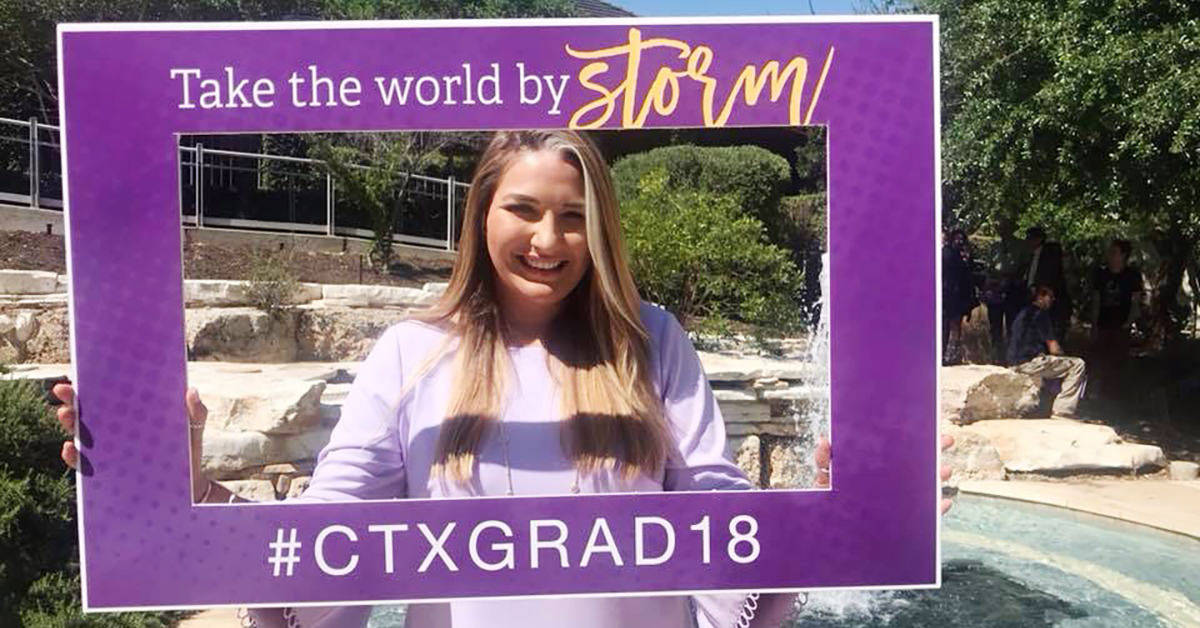 Jessi Sternat received her Director of Christian Education (DCE) degree from Concordia in spring 2018.
Although her initial goal was to graduate with her DCE degree and become a church worker, God had other plans for her. A life-changing mission trip led her to work for the state of Texas as a Child Protective Services (CPS) worker.
A Life Changing Experience in Cambodia
During the summer between her junior and senior years, Sternat went on a mission trip led by Dr. Grant Carey to the rural areas of Cambodia. They worked with street children every day, which forever changed Sternat's heart.
"I remember God telling me on the trip, 'Jessi, you can be the light to the children like this in the rural areas of Austin.'"
CPS workers face challenging situations every day and Sternat credits Concordia with preparing her for the situations she encounters as a CPS worker. "Concordia shaped me to take the world by storm, and I am able to face every storm that comes my way each day," Sternat said.
The Impact of Concordia's Core Values
Sternat works to maintain good working relationships between children, families, law enforcement officials, judicial officials, legal resources, medical professionals and other community resources.
"I am able to maintain these relationships daily because of the core values Concordia University taught me," she explained. "Abuse and neglect are huge problems that affect the lives of tens of thousands of children in Texas each year. I am lucky enough to be one of the thousands of CPS employees who work to protect the safety and well-being of our state's children."
We are so proud to have Jessi Sternat as a CTX alumna and wholeheartedly support her hard work to better the lives of children in Texas. Check out other alumni stories or share your story with us at alumni@concordia.edu. We would love to hear how you're taking the world by storm!