How IncubatorCTX Can Help You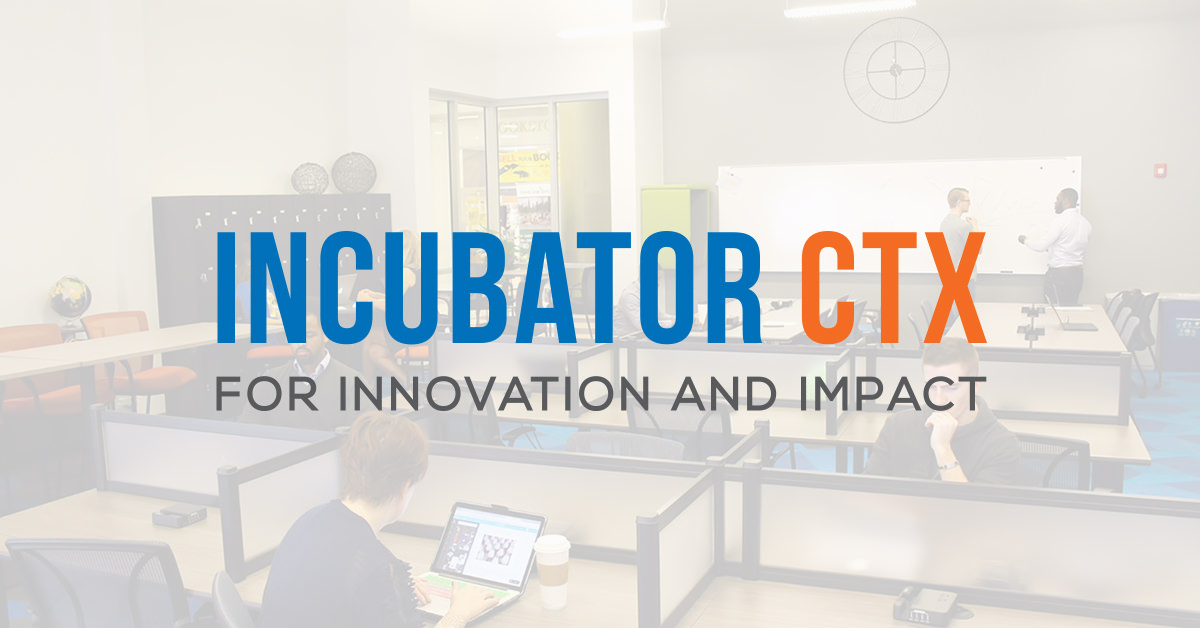 Launched in 2017, IncubatorCTX for Innovation & Impact is an important asset to Concordia University Texas and the Greater Austin community.
What is IncubatorCTX?
Funded by Mr. and Mrs. Bill Thomas, IncubatorCTX is an organization in partnership with Tech Ranch and G51 that helps startups and new businesses grow and succeed.
Why Should I Join?
Members of IncubatorCTX receive many valuable benefits and resources from a community of supporters.
Co-Working Space
Instead of fighting to get downtown to an office that's surrounded by concrete and noise, enjoy the tranquility and be inspired by nature at IncubatorCTX. It's located in Building B on the beautiful campus of Concordia University Texas in Northwest Austin.
Working on your venture part-time? Prefer getting up early or arriving later? With access to the co-working space 24/7, you set the schedule that's most convenient for you.
Experienced Mentors
Leverage the experience and wisdom of other entrepreneurs and business professionals, and learn from their successes and mistakes.
IncubatorCTX mentors are a community of professionals from a variety of industries who are ready to help. You also have access to CTX faculty, many of whom have successfully run their own businesses.
The director of the incubator, Kristin Spindler, is a successful entrepreneur herself. She built her own real estate development company from a startup into a $10 million business, and she co-founded Women's Angel Investment Network in Dubai, which was the first women's angel investor group in the Middle East.
While anyone is welcome to attend and network at IncubatorCTX events, members only have access to mentors and faculty.
Pricing
One of the best parts about becoming an IncubatorCTX member is that you don't give up any equity. You maintain complete control of your growing venture and simply pay either a semi-annual or annual fee.
Optional Extra Benefits
For an additional fee, you can access other resources:
Student workers (undergraduate and MBA)
Copy, printing and binding services
Shipping at discount rates
Video production and recording studio
Full university facilities