Academics
,
Tips-and-Tricks
In-Person vs. Online MBA Programs: Which Is Right for You?

A Master of Business Administration (MBA) offers many benefits, including better pay. The National Association of Colleges and Employers projects the average salary of MBA graduates to be more than $29,000 higher than that of individuals with a bachelor's degree. An MBA can also help you advance your career and propel you into leadership roles.
Once you commit to earning an advanced degree, you'll need to decide between in-person and online MBA programs. There are important factors to consider for both modalities (i.e., methods of delivery).
In this article, we'll take a look at the similarities and differences of in-person and online MBA degrees to help you determine which program is ideal for you.
The Similarities Of In-Person And Online MBA Programs
Before we dive into differences, let's take a look at some of the features that both on-campus and online MBA programs offer you.
Expand Your Knowledge and Add to Your Skill Set
Any type of MBA program will help you develop advanced business acumen, taking you beyond the foundational information developed in a bachelor's degree program. You also have the opportunity to hone your existing skills and acquire an array of new ones, from reading a balance sheet to writing business plans.
Comprehensive Coursework
In-person and online MBA programs both utilize lectures, assignments, and group projects to equip you with the knowledge needed to advance your career.
Establish Credibility for a Competitive Advantage
Regardless of modality, an MBA adds authority to your resume. Your commitment to keep learning and expand your skills shows that you take professional development seriously, a characteristic common among leaders.
Let's look at an example.
Say you're competing against someone for the role of director of your department. All other factors being equal, such as certifications and years of experience, the only difference between you and the other candidate is that you have an MBA.
The decision-maker is more likely to select you as the director because your MBA shows that you sacrificed time and money to grow personally and professionally.
The Differences Between In-Person And Online MBA Programs
We identified four significant differences to consider when deciding whether you should complete an on-campus or online MBA program.
Flexibility
Online MBA programs offer more flexibility than in-person MBA programs.
On-campus programs require you to attend classes at specific times each week. While an online MBA program still requires you to meet weekly deadlines and listen to lectures, you can complete coursework at your own pace and make it fit within the rest of your schedule.
The flexibility of an online MBA program gives you more control over your schedule to balance time spent with family, at work, and studying.
Location Restraints
On-campus MBA programs require you to attend class at a specific location and time, limiting your options to regional MBA programs.
Conversely, you can complete online MBA programs from anywhere, whether it's a university that's right down the street or an institution that's across the country.
Class Interaction
While both in-person and online MBA programs provide class interaction, the way you interact with your professor and peers is inevitably different.
On-campus programs allow you to interact face-to-face with your professors and peers. Direct interactions are most effective in facilitating ongoing discussions that produce valuable insights.
Online programs also involve class interaction, but it's typically limited to virtual discussions, such as responding to a peer's comment posted on a virtual discussion board.
While you can still interact with others through meaningful conversation, it's often not in real time. This fragmented format can make it difficult to produce the same ongoing conversations that an in-person MBA program can.
Networking Opportunities
Networking is essential in the business world. By expanding your connections, you can find new job opportunities, help others find job opportunities, and advance within your organization. LinkedIn Newsroom found in a study that 80% of professionals surveyed believe you can elevate your career success through professional networking.
Both In-person and online MBA programs provide valuable opportunities to expand your professional network. The primary difference between the two types of programs is the way you network with professors and peers.
On-campus MBA programs provide you with more direct networking opportunities, connecting with others face-to-face. Online MBA programs also offer ample opportunities to network, but they require more proactive effort on your end. You can be as involved or as removed as you'd like in distance-learning. Thankfully, technological resources like Microsoft Teams and Zoom make it possible to connect from afar.
A Closer Look At The Concordia MBA
Concordia University Texas offers a quality, affordable MBA for motivated business professionals. The Concordia MBA is unique because it emphasizes leadership development, and it's designed to deliver the same exemplary experience to both in-person and online students.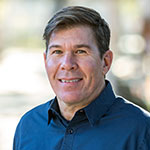 "Earning my MBA at Concordia provided me with exceptional growth opportunities, as it gave me the knowledge and skills to embark on new career opportunities I felt were never before possible. The courses and assignments in the program are both challenging and interesting, and the professors make the classes enjoyable."
Chris Knowles, '18, MBA Cohort 17

Take a look at some of the impressive features of the Concordia MBA program.
Individualized Support
Whether you're an on-campus or online student, all Concordia MBA students receive individualized attention from our responsive professors. You can easily reach them via email and phone or meet with them on campus. Our faculty members are committed to providing you with the resources you need to thrive in the program.
Flexibility
You can complete the Concordia MBA on campus or fully online. To match the flexibility of the online degree, the on-campus program is designed with busy adults in mind, requiring you to attend class just one evening per week.
Regardless of your modality, you can choose to earn a general MBA in as little as 20 months. If you seek a more specialized education, you can complete the Healthcare Administration concentration or Organizational Development & Learning concentration in 24 months.
Ease of Entry
Our streamlined admissions process makes it easy to apply to the MBA program. No GMAT or GRE test scores are required.
Abundant Networking Opportunities
Both on-campus and online MBA students complete the Concordia MBA with the same cohort of peers throughout the program. The cohort learning model supplies you with a built-in support system and a solid network of connections.
You can also network with Concordia's experienced professors, many of whom are active members of business communities.
Discover more about the in-person and online MBA programs at Concordia University Texas.