Life-Changing Education: College of Health Sciences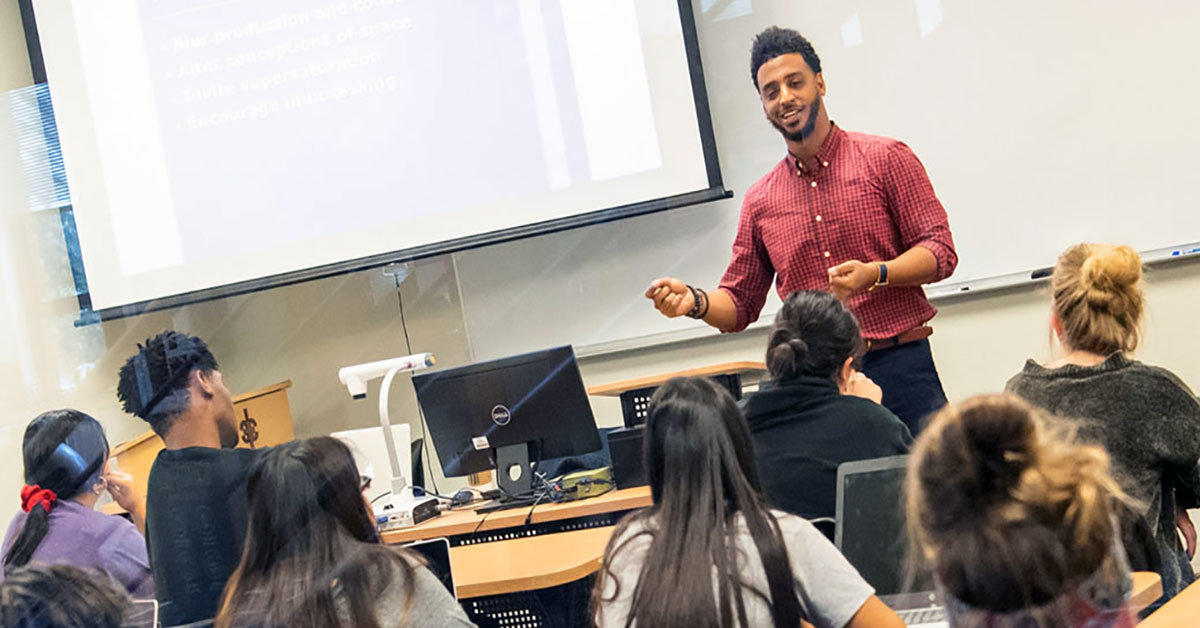 Concordia University Texas is excited to announce the new College of Health Sciences, which has combined our highly ranked Nursing program with four other innovative programs.
The College of Health Sciences will provide you with a life-changing education that prepares you to enter and advance within the field of healthcare.
Concordia's College of Health Sciences
The College of Health Sciences is home to five programs:
Bachelor of Arts in Kinesiology

Bachelor of Science in Nursing

Bachelor of Arts in Global Public Health

Master of Public Health

Bachelor of Science in Respiratory Care Degree Advancement Program
Students within the College of Health Sciences will enjoy the unique benefits that CTX offers:
Small class sizes that allow for individualized attention

Accessible professors with diverse industry experience

Cutting-edge facilities (e.g., simulation labs for nursing students)

Interdisciplinary approach to expand knowledge and skillset
Kinesiology
The Kinesiology program at Concordia University Texas will prepare you for a meaningful career in helping others. Whether you plan to become a coach, enter athletic training or attend graduate school to become a physical therapist, Concordia's program will equip you with the technical knowledge and practical skills you need.
Through a variety of labs and internship opportunities, students acquire hands-on experience to prepare them for real settings.
Nursing
The Concordia nurses in purple scrubs stand apart. Rooted in Christ-centered values, the CTX Nursing program offers you advanced simulation labs, a team of experienced professors and hands-on experience through clinical rotations.
There are three paths through which you can earn a Bachelor of Science in Nursing (BSN) at Concordia:
Traditional four-year track

in which students enter as Pre-Nursing majors and then apply for entrance to the Nursing program

Direct Entry track

, which secures qualifying freshmen a spot in the Nursing program as long as they meet final requirements

Accelerated BSN track

, which is a 16-month online track designed for students who have previous college experience in any field
Regardless of track, all CTX Nursing students receive an exemplary education. RNCareers.org ranks Concordia's Bachelor of Science in Nursing program as the third-best in the state of Texas and the fifth-best in the country!
Public Health
Concordia offers an undergraduate program and a graduate program in public health.
The Bachelor of Arts in Global Public Health at Concordia trains students to understand the art and science of preventing disease and promoting population health. You will learn how to improve healthcare outcomes through business and policy.
Concordia's new Master of Public Health program is designed for professionals looking to advance and access leadership roles within the field of public health. You will gain the skills and tools you need to become a change agent and promote population health and well-being in your community, across the nation and around the world.
Respiratory Care Degree Advancement Program
The new Bachelor of Science in Respiratory Care Degree Advancement (RRT to BSRC) Program is designed for registered respiratory therapists (RRTs) who hold an associate-level degree in Respiratory Care from an institution accredited by CoARC.
The fully online program enables students to earn their bachelor's degree in just 16 months (four consecutive semesters), and the flexible format allows students to learn from anywhere and work while earning their degree.
The RRT to BSRC Program offers rigorous coursework, challenging students to grow deeper in their knowledge of Respiratory Care and to expand their skills. Furthermore, Concordia's Respiratory Care program emphasizes the development of leadership and management skills, which grants students access to leading roles in the field.