Multidisciplinary
Maximize Your Education with the Concordia Multidisciplinary Studies Major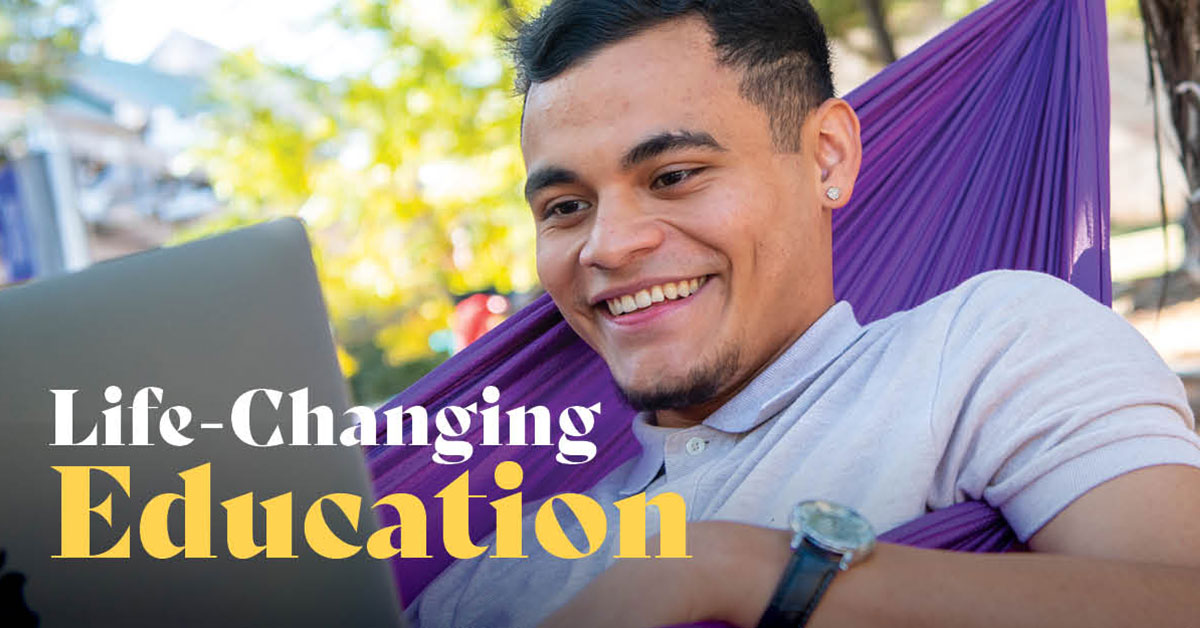 At Concordia University Texas, we understand that no two students are the same, so why should your degrees be?
For the ultimate personalized education, consider the Multidisciplinary Studies major.
About Concordia's Multidisciplinary Studies Major
Housed in the School of Humanities & Social Sciences, the Bachelor of Arts in Multidisciplinary Studies allows you to focus on two areas of academic study, whether they're related or in polar opposite industries.
Through the Multidisciplinary Studies major, you can maximize the value of your education by studying the subjects most relevant to your career plans.
You choose two concentrations and complete 18 credit hours of work for each concentration, 12 of which must be upper-level credit hours, in addition to Concordia's standard undergraduate requirements.
A Degree Designed For You, By You
The Concordia Multidisciplinary Studies program offers more than 30 concentrations to choose from and a variety of modalities (i.e., on campus, online, or hybrid).
With the flexibility of choosing your two areas of study, you can earn a degree that aligns with your personal and professional goals.
You can concentrate in two of the following:
Accounting

Behavioral Sciences

Biology

Business

Chemistry

Classical/Biblical Languages

Communication

Computer Science

Criminal Justice & Criminology

English

Education

Entrepreneurship

Environmental Science

Finance

Fine Arts

Healthcare Administration

History

Human Resource Management

Kinesiology

Legal Studies (Pre-Law)

Marketing

Management

Mathematics

Music

Physical & Earth Science

Political Science

Pre-Seminary Studies

Psychology

Religion

Religious Education (not qualified to become registered church worker)

Sociology
Check Concordia's academic catalog for the most recent list of available concentrations.
Why Choose the Multidisciplinary Studies Major?
The Multidisciplinary Studies major at Concordia offers you a range of benefits.
Flexibility
In addition to choosing which subjects you want to study, the concentrations in the Multidisciplinary Studies offer different modalities, allowing you to choose whether you learn on campus, online, or both.
Explore Relevant Disciplines
The Multidisciplinary Studies major enables you to explore two areas in depth that are most relevant to your aspirations beyond college.
For example, if you're interested in becoming a graphic designer, you can study Communication and Fine Arts.
Develop More Skills
By studying two disciplines, you will expand your skills and knowledge, making you more competitive in the workforce.
Concordia Difference
Regardless of which two areas you choose to concentrate in, you will enjoy the Concordia difference.
Small class sizes allow you to interact directly with your professors, resources across campus exist to support you in every part of your academic journey, and the University's emphasis on leadership development will prepare you for success beyond graduation.