Meet the New Director of Residential Life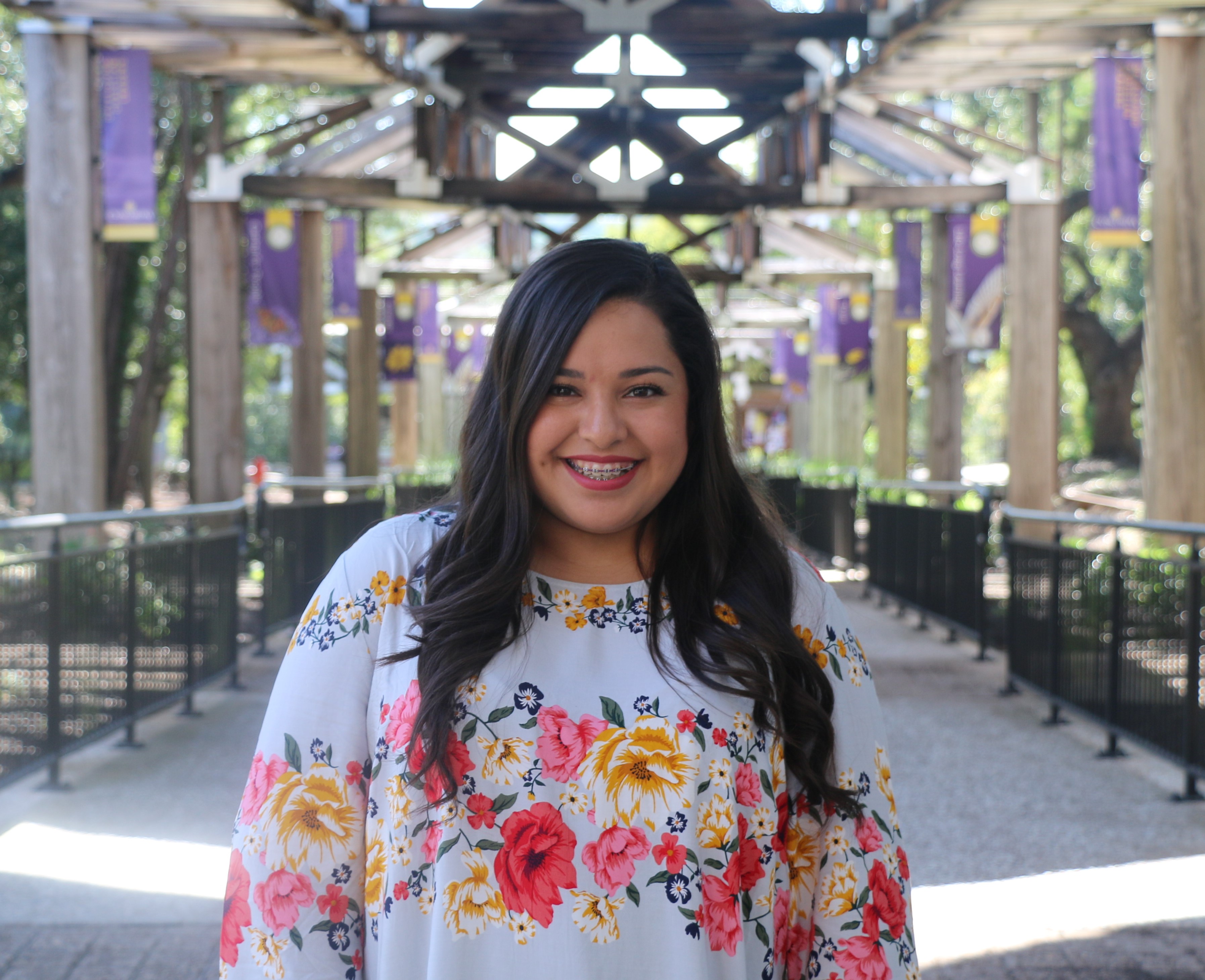 Estrellita Longoria is Concordia's Director of Residential Life and she wants you to call her Star.
Star's master's degree in higher education leadership and policy, her service as an RA while she was completing her undergrad and her prior position as Senior Resident Assistant and Student Coordinator for New Student Orientation at Texas State University shows she's more than ready to take hit the ground running here at CTX.
"The faculty and staff here are just phenomenal" she said. "Everyone is so authentic. People are trying to get to know me and help me out, they're giving out their cell phone numbers, not just their office lines, and it's a completely different culture than the culture of a larger university."
Longoria was interning for VP for Student Affairs/Chief Diversity Officer Dr. Elizabeth Medina while getting her master's degree here. Medina suggested that Longoria apply for the Director position.
"I see residence life as a student's home, and a lot of our practices and policies and programming can be structured to help students carry out their calling for Christ in us," Longoria said of this year's academic theme.
She is making plans to start implementing some changes and improvements within the residential life realm.
"I'd really like to create a residential life handbook for directors," she said. "There are not a lot of written standard operating procedures, so creating this kind of manual for future directors, and for the director of the upcoming new residence hall, is something that will continue to benefit Concordia."
Longoria also wants to establish living and learning communities within the dorms.
"Maybe a student athlete living community, a nursing living community..." she said. "I will look at our populations and create communities after I've figured that out. This year, I'd like to accomplish the benchmark and planning phase of the process."
One of her other goals it to retain a healthy population of students who want to consistently live in the residence halls. She is looking forward to getting involved in first-generation efforts.
"I was a first-generation student so I want to be involved with that, as well as in any latino association efforts," Longoria said. "I'm definitely down to collaborate and help with anything I can. When I was an undergraduate, I was involved in nine organizations at once."
She is particularly passionate about helping at-risk populations achieve their degrees.
"I think I would have been another statistic who did not graduate college, but I had exceptional mentors and administration who had my back and helped me rebound when things didn't go right," she said. "This makes me so willing and happy to serve as a mentor. If we can ban together to support at-risk students in their graduation efforts, I will be accomplishing one of my biggest goals."
Longoria shared that her mother has spent her entire life in a wheelchair. Her mother's disability has made inclusion a focus in her personal and professional life.
"Growing up with a mom in wheelchair has totally shaped my views on diversity and inclusion, and making sure these things are addressed on campus."
She also admitted a passion for "all things grandma."
"I crotchet, sew and do hand embroidery."
Take note, all students who haven't mastered sewing a button yet.
Get to Know Estrellita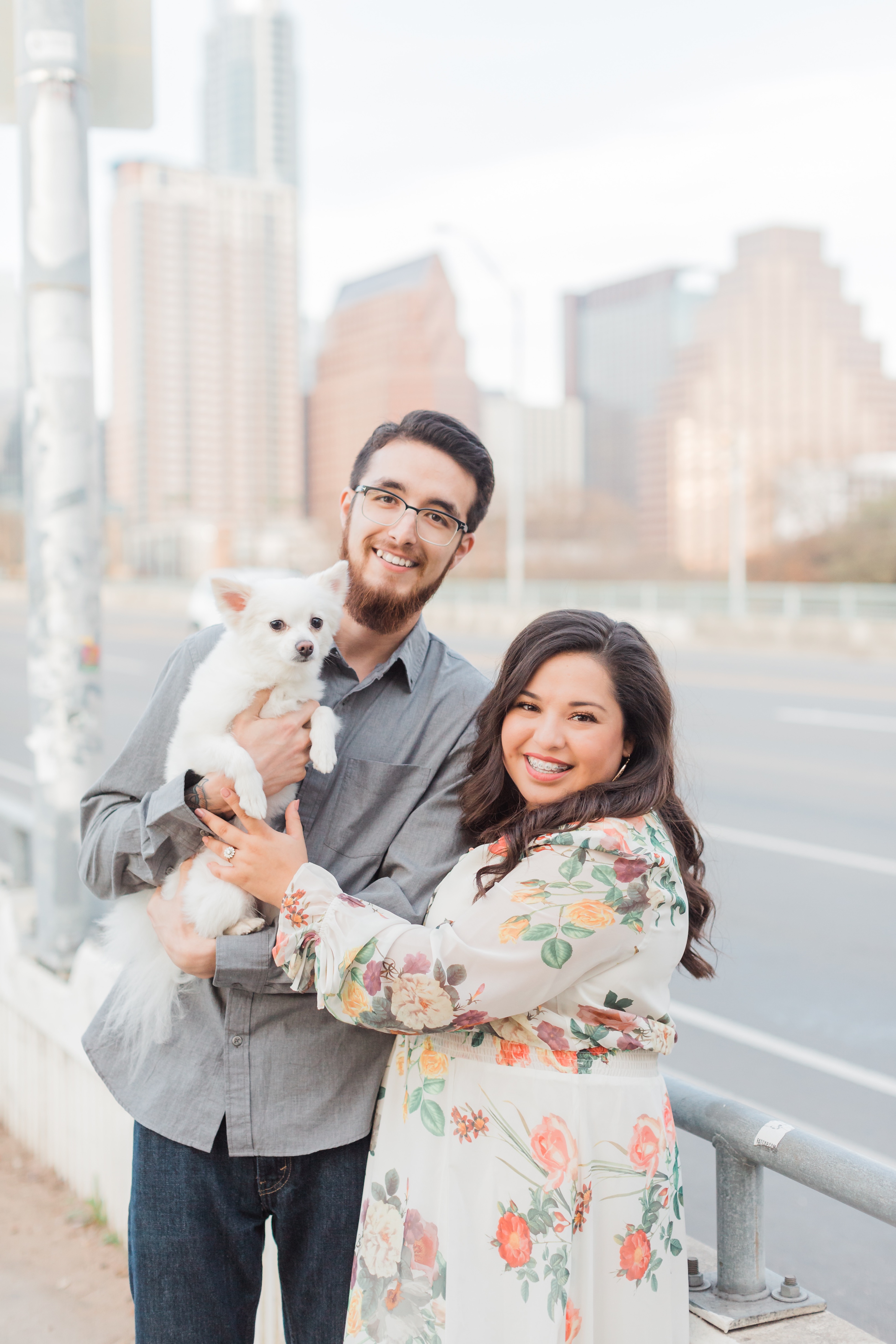 Longoria is married to her high school sweetheart, Zen. They have two dogs, a four-year-old Pomeranian named Oliver (Ollie) and a four-month-old wiener dog named Edmond (Eddie or Edwino).
Her family will be moving into the hall in the next few weeks, so be sure to stop by and welcome them!
"I'm really looking forward to incorporating my dogs into the hall director position as a lot of residents miss their pets when they're away from home."
I'm sure all our residence hall Tornados are happy to hear this news.