Move Forward by Giving Back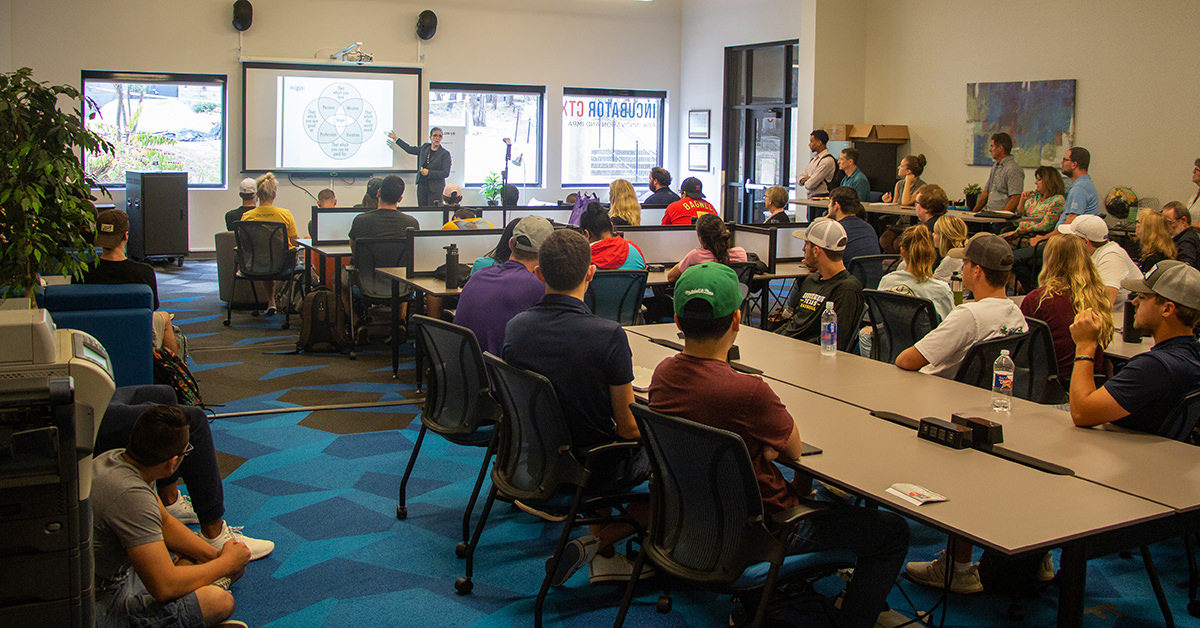 Heather McKissick, senior VP of community impact for the University Federal Credit Union (UFCU), was the latest speaker for the IncubatorCTX Speaker Series at Concordia University Texas.
McKissick presented on the concept of volunteer work to advance in your vocation. She defined vocation as meaningful work that makes a difference in the world.
Here are the five steps she shared to progress in your vocation through community service. It is estimated that Austin has more than 6,000 nonprofits, so there is abundant opportunity for you to serve.
Clarify Your Cause
The first thing you need to do is identify your cause. Consider what you're passionate about or what interests you. What matters to you most?
Once you identify an area that interests you, find nonprofit organizations that relate to your cause and then determine how you can serve them. Whether it's leading other volunteers or making sandwiches, every role is a valuable learning opportunity.
Drive Your Development Plan
Three phases will help you develop skills or improve the ones you have.
Find a way to learn more about the specific skill you want to improve through a class, webinars, online research, etc.
See how it's applied in real life by job shadowing or reading about a person's experience.
Find a mentor whom you can go to with your questions.
Ask for Help
It's impossible to be on multiple boards or serve multiple nonprofits at the same time. Don't overwhelm yourself to the point of being more of a hindrance than a help to the organization.
Additionally, serving in the community will require support from your loved ones and your employer, so talk with them about these opportunities.
Leapfrog the Ladder
The skills you learn through community service are transferable, meaning that you can apply them to your vocation. Volunteer experience is 100 percent credible for your resume. Instead of a traditional path of slowly advancing up the hierarchy, use what you learn from volunteering to help you advance faster.
Mutual Gain
This approach to personal and professional development is beneficial for everyone involved, including the cause you support, yourself and the nonprofit you're serving. You will also develop a valuable network of connections with whom you serve.