New Concordia MEd in Educational Technology & Innovation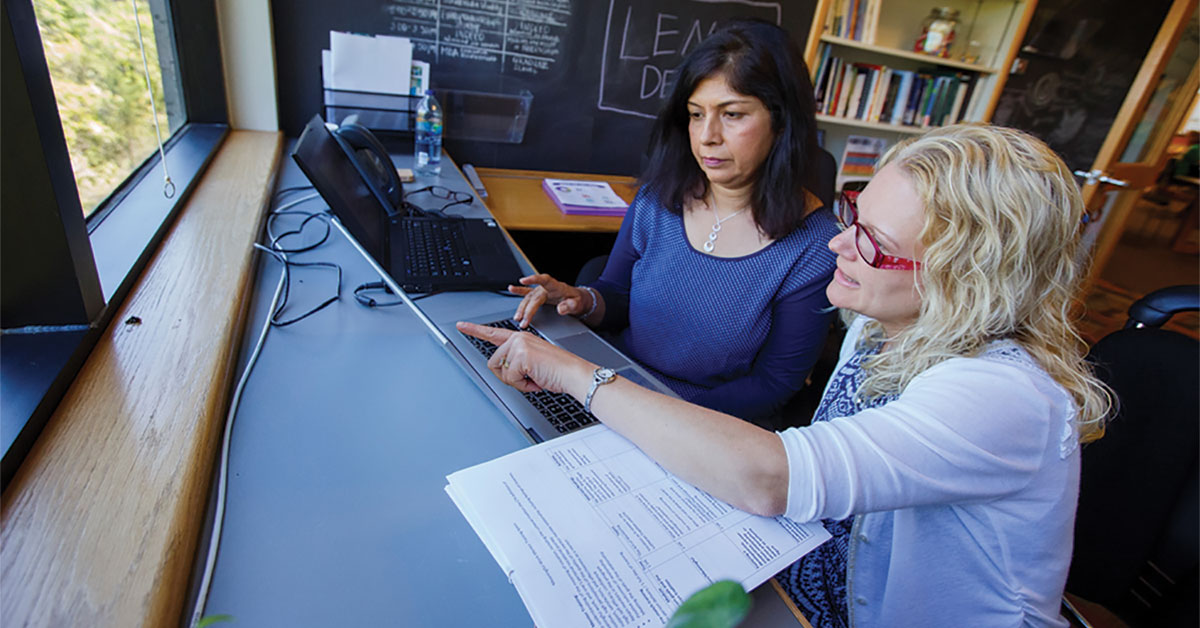 What does artificial intelligence and Concordia University Texas have in common? The University's new Master of Education (MEd) program in Educational Technology & Innovation.
Pending approval by the Southern Association of Colleges and Schools Commission on Colleges (SACSCOC), this revolutionary degree prepares graduate students to lead innovation in the use of instructional technology in education and professional business.
MEd for Anyone Who Instructs Others
Changes in technology impact the way people receive instruction, regardless of industry. This MEd degree is beneficial for anyone who instructs others, such as educators at public and private institutions, corporate trainers and HR professionals.
With the MEd in Educational Technology & Innovation, you will be able to leverage emerging technology as a tool to enhance learning and meet the needs of your students or clients, staff and organizations.
About the Degree
The MEd in Educational Technology & Innovation is a fully online, 16-month program. In addition to two core MEd courses, you will take eight courses specific to educational technology and innovation. All courses are aligned with the International Society for Technology in Education (ISTE) Standards for Educators.
Graduate students will learn about cutting-edge technologies, such as AI and virtual reality, and how to leverage them to help others learn more effectively. Concordia University Texas is working in partnership with the Texas Computer Education Association (TCEA) to offer an exclusive tuition discount to TCEA members.
When you graduate, you will be prepared to identify emerging technologies that can improve your instructional delivery and have the leadership skills needed to implement these innovative practices.
There are many opportunities to apply what you learn in real-world situations throughout the program, and you will complete the program with an e-portfolio of your 16 months of work.
Benefits of the New MEd Program
In today's world, technology is part of everyday life. Educators and organizational trainers who complete this program will be better prepared to identify and incorporate technological advances into their instructional practices.
Concordia's MEd in Educational Technology & Innovation offer you an exemplary education designed for working adults:
Christ-centered curriculum with individualized attention from professors

30 credit hours over 4 semesters

Prepared to qualify for technology certifications


Gain competitive advantage in the marketplace with MEd

Access to advancement opportunities that require a graduate degree

Discounted tuition rate for TCEA members
Admission Requirements
To be admitted to the program, you must have a teaching certification OR at least one full year of experience working in a technology field.
You must also have a minimum undergraduate GPA of 2.5. If your GPA is below 2.5, you must submit an essay to the Graduate Education Committee, which will determine your eligibility.