Observe Ash Wednesday at Concordia University Texas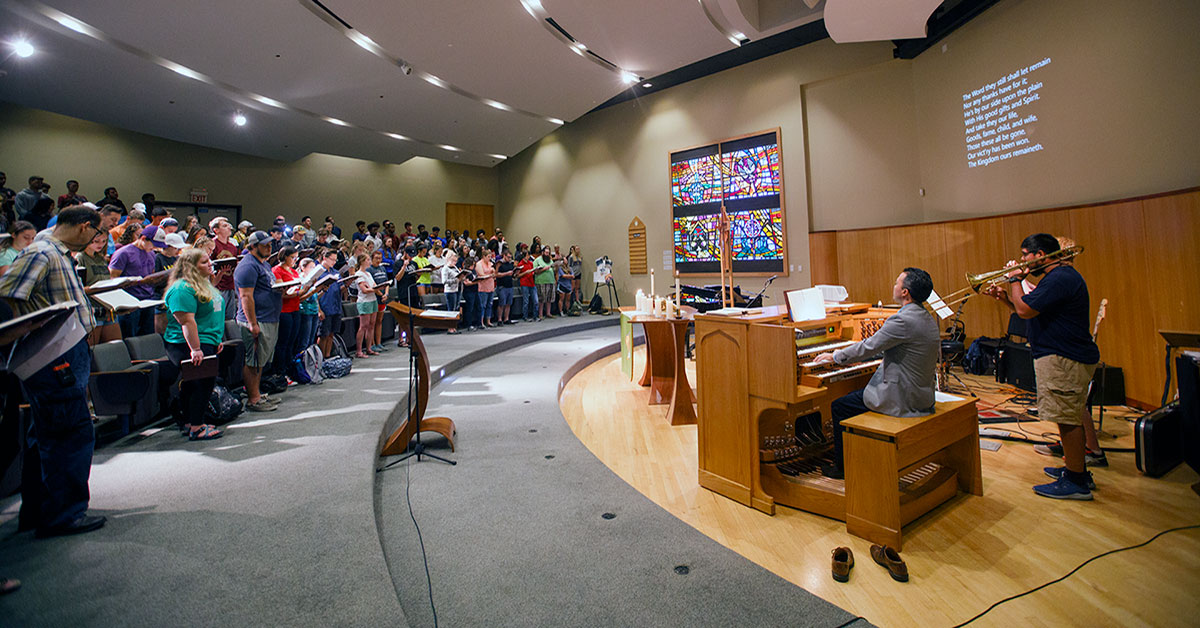 [Author: Dr. Joshua Chai]
We invite you to join us at Concordia University Texas on Wednesday, February 26, to observe Ash Wednesday. The special event will take place in the Chapel at 10 a.m.
What Is Ash Wednesday?
Ash Wednesday marks the beginning of a 40-day period called Lent, the same amount of time Jesus Christ fasted while being tempted in the desert.
Lent is a penitential season in which people give something up that they find enjoyable and make a rigorous commitment to a devotional life and prayer. Through this focus on God and not ourselves, we culminate this season in the darkness of Good Friday and, ultimately, the brilliant light of Easter.
Ash Wednesday at CTX
On Wednesday, February 26, the Concordia University Texas campus community will observe the beginning of Lent in a solemn service by having our foreheads marked with a cross, in ashes, with the words, "...remember that from dust you are, and to dust, you will return."
In some senses, the cross is a reminder of our mortality, the result of sin, but it's also a reminder that the final, terrible consequence of this mortality was taken on by Jesus through His death on the cross.
Therefore, we are crucified with Christ, dead to sin and alive in Christ. This is the good news and the assured reality that Jesus offers to all who believe in Him.
From our year's theme, Where Are You Going, with Whom, the walk of the Emmaus disciples — in the darkness of our own worry, our unbelief, our mortality — is interrupted by Jesus reminding us that we will live with Him eternally.
Please join us as we again follow our Lord's path to the cross and to the empty tomb. May God bless our Lenten observance and grant us Easter joy in all things, until we meet God face to face.