5 Tips for Working Adults Returning to School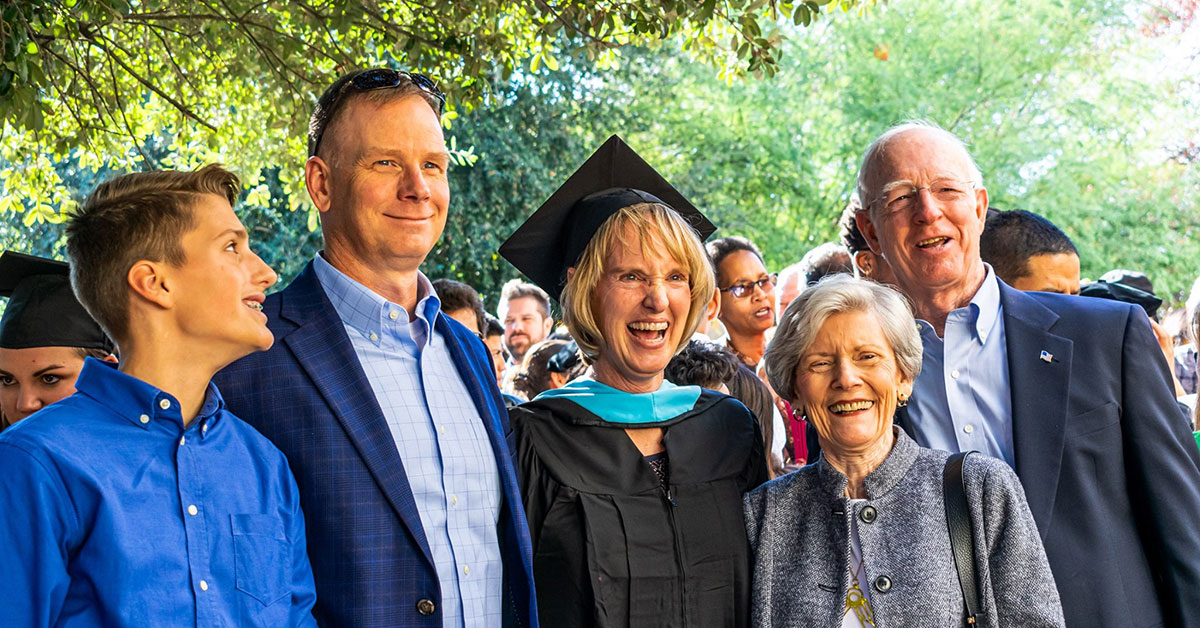 Written By: Admissions
We understand how intimidating it can be to think about going back to school once you've started a family and have a career. That's why Concordia University Texas offers the Adult Degree Program (ADP), which is tailored for busy adults like you.
We can help you balance the demands of employment, family and finances as you earn a top-notch education. Here are five tips to help you as an adult learner.
1. Talk with Your Family & Employer
This is a big decision, so it's important to talk about it with your family, which will be a great source of support for you. Additionally, if you are employed, it's essential to tell your employer that you're planning to earn a degree. Your time will be more limited, and you will have to figure out the logistics of going back to school.
2. Find the Right University
The ADP program at Concordia University Texas offers courses in eight-week sessions, enabling you to finish your degree more quickly. We offer fully online and hybrid (on-campus and online) courses for adult learners.
View the Concordia ADP Programs.
Concordia is unique because you receive the same individualized attention from professors that traditional on-campus students receive. Our professors are easily accessible and committed to providing you with the support you need to succeed. With personalized attention, you will earn a degree that's tailored to your aspirations.
3. Work at Your Own Pace
We understand that you're busy with the demands of marriage, parenthood, work and more. Think about the time you can commit to a degree program. Don't try to take on too many courses to the point where you're overwhelmed.
"I am an older adult who finally completed a bachelor's degree at Concordia University Texas. I had many demands on my time outside of studying, so I completed this degree at a very slow rate. Concordia made it easy for me to take one or two classes per semester and still work toward finishing the degree. I finally completed the degree that was started 35 years earlier."
-Andrea McDonald, Class of 2017
4. Don't Be Afraid to Ask Questions
If you don't understand something in class or want to adjust next semester's schedule, don't be afraid to ask us questions.
Your admissions counselor will help you with everything, from your application to registering for your first semester of classes. Once you begin classes, Student Central will be your one-stop shop for any questions you have, including financial aid, registration, your student account and more.
Contact our Admissions team to learn more about the program that's best for you.
5. Focus on the End Result
When you're in the middle of a challenging course, it can be difficult to remain committed to the program. However, try to remember the ultimate goal of earning your degree, and take one course at a time.
To help you see the end goal, keep your degree plan nearby. As you complete each course, you'll be one step closer to earning your degree.