Top 5 FAQs About IncubatorCTX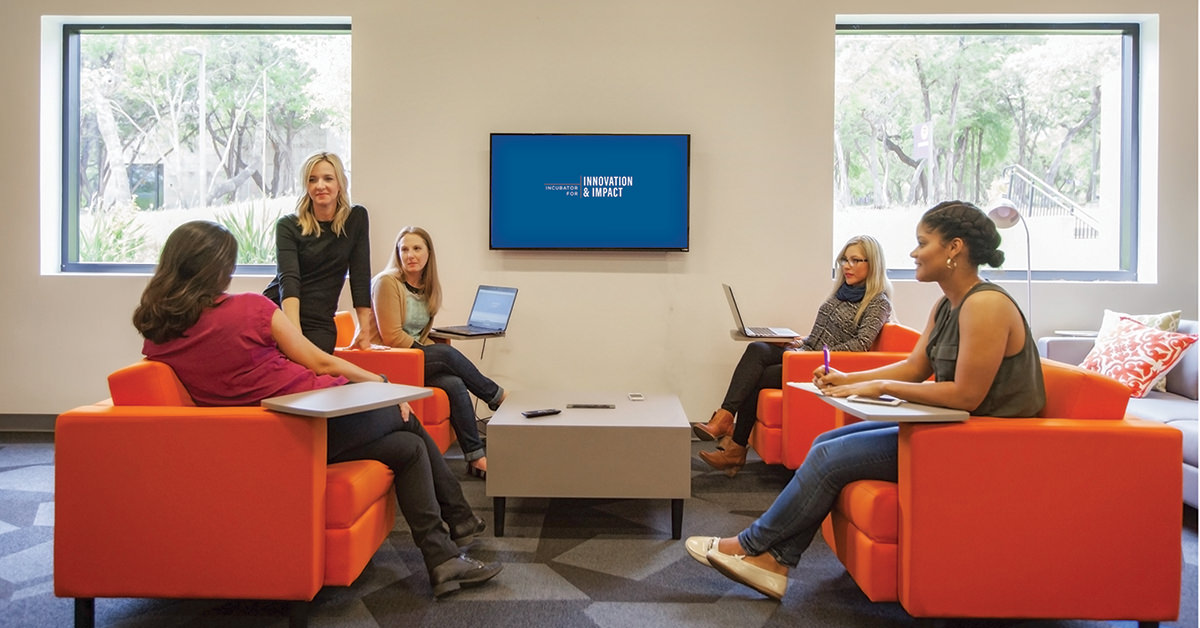 Have you heard about the entrepreneurial center at Concordia University Texas, but you don't exactly know what it is?
Here are the top 5 FAQs about IncubatorCTX.
What is IncubatorCTX?
In 2013, Concordia alumni Mr. and Mrs. Bill Thomas gave a monetary gift to the university. "They wanted it to be used for a center for business excellence", Kristin Spindler, director of IncubatorCTX, said.
In May 2017, with the partnership of Tech Ranch and the guidance of Concordia's leadership team, IncubatorCTX was opened to help startups and early-stage companies grow and succeed.
Where is IncubatorCTX?
IncubatorCTX is located in Northwest Austin on the beautiful campus of Concordia University Texas in Building B.
Come see us! When you arrive at the guardhouse (front gate), simply tell them that you're visiting the Incubator. They will issue you a visitor's parking pass, and you can park at the front of Lot B (second left).
How Does IncubatorCTX Work?
For entrepreneurs to join the IncubatorCTX community, they must sign up for a monthly fee of $350, allowing 24/7 access to IncubatorCTX for up to two team members.
Why Should I Attend IncubatorCTX Events?
At IncubatorCTX events, you'll hear from experienced entrepreneurs and learn from their stories of setbacks and successes.
Additionally, these events bring people together from a wide array of industries, providing wonderful opportunities for you to collaborate with business and community leaders.
What Is the IncubatorCTX Speaker Series?
"Once a month, we have a speaker featured," Spindler said, ranging from startups themselves to CEOs of their own organizations. Topics are primarily geared towards those with an entrepreneurial spirit and a flair for business.
For example, Dan Dillerd, the creator of Founding Austin Magazine, will speak at the Incubator this September. Having interviewed over 200 entrepreneurs, founders and visionaries, Dillerd's talk is sure to be brimming with advice.
The fall semester speaker schedule is as follows:
Thursday, August 8, 2019, 12:30 a.m. to 1:30 p.m.
Thursday, September 12, 2019, 12:30 a.m. to 1:30 p.m.
Thursday, October 10, 2019, 12:30 a.m. to 1:30 p.m.
Thursday, November 14, 2019, 12:30 a.m. to 1:30 p.m.
Thursday, December 5, 2019, 12:30 a.m. to 1:30 p.m.