Tornado Textbooks: What You Need to Know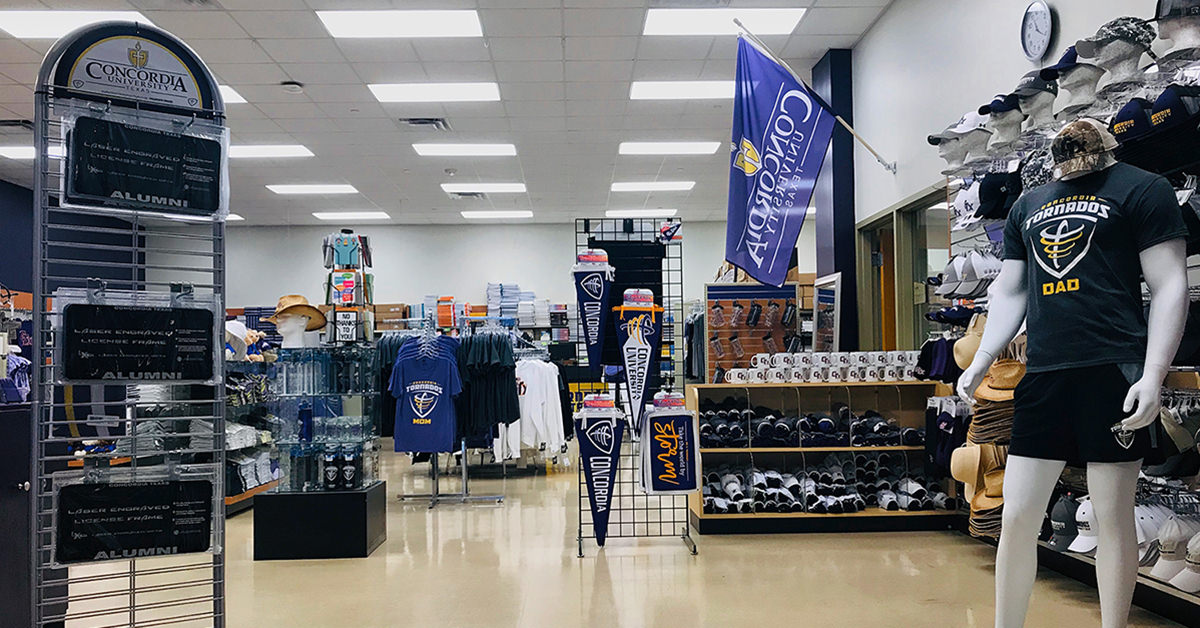 Concordia University Texas recently launched Tornado Textbooks, a program designed to save you money. We're committed to providing you with all of the resources we can to help you succeed, and this exciting program is one way we're supporting you.
What Is Tornado Textbooks?
Tornado Textbooks is a program in which all students are automatically enrolled. The Concordia Bookstore provides all of your required textbooks for rental at $25 per credit hour. The purpose of the program is to save you money.
"Having your textbooks is the key to student success," KC Pospisil, VP of academic operations, explained. "We know that textbooks are expensive, so we're excited to launch this program that can save you up to 35% in paying for your textbooks."
How Do I Calculate What I Will Pay?
It's very simple to calculate what you would pay through Tornado Textbooks.
Determine how many credit hours you're taking in the semester. You can find the number of credit hours on your schedule in MyInfo (Go to Student Records>Registration>Student Detail Schedule, and then select the current semester).
Multiply your total number of credit hours by $25.
The result is the total you would pay through Tornado Textbooks.
What Are My Payment Options?
We incorporate the program fee into your semester bill, which means that you don't have to pay taxes on your books, saving you even more money.
There are many ways to pay for Tornado Textbooks. If you make a one-time tuition payment, you'll pay the fee then. You can apply financial aid to the fee, or you can add it into the payment plan.
Can I Opt Out?
You are free to opt out of the program, but we highly encourage you to do a cost analysis of your required textbooks. If you can find them for less than what you would pay at the bookstore, opting out would be the better option.
It's also important for you to know that you can only opt out by semester, not by class. If you decide to use the program, you will be charged for all of the classes you're taking that require textbooks. You won't be charged for courses that don't require a book.