Transfer to Concordia University Texas Today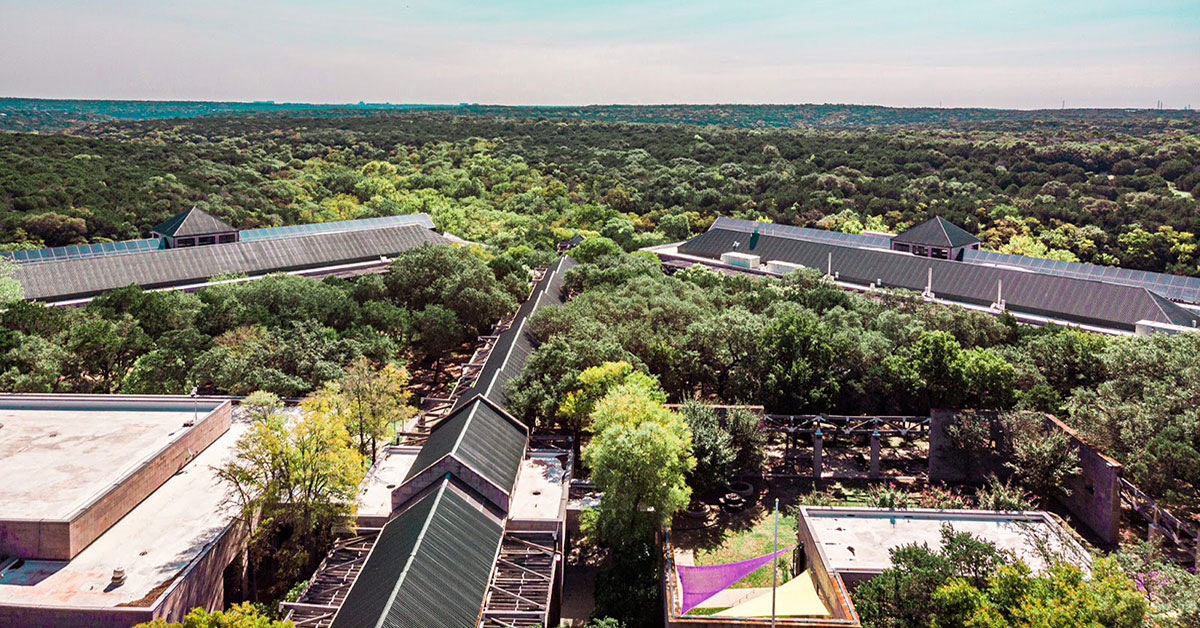 It's National Transfer Student Week, and we value our transfer population at Concordia University Texas. Fifty percent of our students are transfer students, so we work hard to make Concordia a transfer-friendly university.
Concordia is a private, liberal arts, Christian university is tucked in the beautiful northwest hills of Austin. With more than 20 majors to choose from and multiple concentrations and minors, you can personalize your degree and align it with your aspirations.
Our simple admissions process provides you with a smooth transition. Transfer to Concordia University Texas to start your life-changing adventure!
Apply to Concordia University Texas
Transfer students with 12 or more college-level credit hours and a minimum 2.0 cumulative GPA are eligible for admission to Concordia. Students who fall below the GPA requirement may be evaluated for provisional admission.
We have streamlined the admissions process to make transferring to Concordia simple.
1. Apply
Apply online to Concordia University Texas and pay the $25 application fee.
2. Send Transcripts
Submit transcripts for every college you have attended to CTX. There are three ways to get your transcripts to CTX:
Deliver your transcript(s) to Concordia. Transcripts must be in the original sealed envelope and stamped by the institution of records as "Issued to the Student in a Sealed Envelope."

Submit your transcript(s) electronically through

National Student Clearinghouse

.

Have your transcripts mailed to Concordia's campus: Welcome Center & Admissions, 11400 Concordia University Dr., Austin, TX 78726
One-on-One Support
Our Admissions team employs the one-stop-shop model. Instead of being bounced around between departments, you will work with one admissions counselor throughout the entire enrollment process.
The admissions counselor will help you with your application, course advising, financial aid and registration.
Generous Transfer Policy
Students can transfer up to 90 credit hours toward their CTX degree. Our admissions team conducts quick transfer credit evaluations to help you determine how much credit you've already earned will apply to your CTX degree.
Scholarships & Financial Aid
Transfer students at Concordia are eligible for merit-based scholarships.
2020-21 Merit Scholarships

Amount Per Year

GPA Requirement

Prestige Scholarship
Must maintain ≥ 3.25 CTX cumulative GPA, complete 28 credit hours per year and be a full-time student (12+ credit hours per semester) to renew

$17,500

≥ 3.75

Distinguished Transfer Scholarship
Must maintain ≥ 3.00 CTX cumulative GPA, complete 28 credit hours per year and be a full-time student (12+ credit hours per semester) to renew

$14,500

3.25 - 3.74

Achievement Scholarship
Must maintain ≥ 2.00 CTX cumulative GPA, complete 28 credit hours per year and be a full-time student (12+ credit hours per semester) to renew

$12,500

2.50 - 3.24

Distinction Award
Must maintain ≥ 2.00 CTX cumulative GPA, complete 28 credit hours per year and be a full-time student (12+ credit hours per semester) to renew

$6,500

≤ 2.49