Transforming Education with Immersive Technology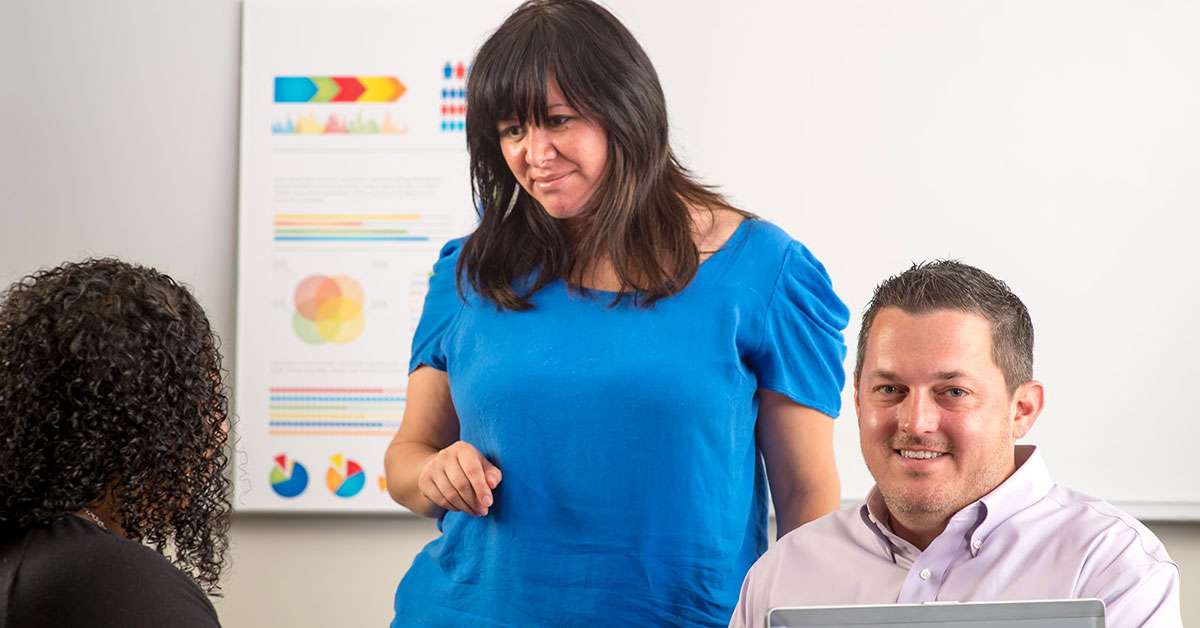 [Written by Dr. Gloria Gonzales-Dholakia, Board Member of Leander ISD and CTX Instructor]
Educational value in this century is measured by the skills needed to succeed in academics, vocation and life. This definition remains unchanged from the past to the present. However, we are now in the midst of a transformation in the way society operates due to a global pandemic and the proliferation of immersive technologies.
To prepare educators for this transformation, Concordia University Texas' Master of Education (MEd) in Educational Technology & Innovation program offers a philosophy focused on the situated learning of technology and innovation. In other words, the program is not teaching technology skills as an isolated curricular topic but rather modeling and teaching current and future educators practical skills for embedding technologies in their classrooms.
The Need to Transform Education
The youth of today constantly interact with various forms of technology, from internet-connected gaming devices to handheld smartphones. Many young people have not just acclimated to this type of interactive media; they crave this type of interaction. Yet, for decades our educational system has struggled to meet the changing demands of society and the needs of its students.
In a 1970 special message to the U.S. Congress on education reform, President Nixon stated, "The technology is here, but we have not yet learned how to employ it to our full advantage."
While he was obviously referring to different technologies from our current 21st-century immersive technologies, the predicament and argument are timeless: Our educational system must change as the needs of our society change.
Today, teaching that leverages technology-rich curricula will successfully capture the students' attention, and effective application of immersive technologies has the potential to transform learning.
Concordia MEd in Educational Technology & Innovation
I am honored to be a part of the Educational Technology & Innovation team at Concordia, helping lead educators to this transformative learning.
Teaching the Artificial Intelligence, Virtual Reality and Immersive Learning course with current educators in various content areas and grade levels has been a wonderful experience. Together, we have integrated new and immersive technologies into curricula to create innovative and genuine instructional strategies.
Whether it is using virtual reality (VR) goggles to experience a society that existed more than a century ago for a literature lesson or building a house in Minecraft for a geometry lesson, educators are incorporating immersive technology into their subject content knowledge.
This fusion of technology and subject content knowledge produces a quality curriculum that effectively leverages technology, not merely as an add-on but rather as an essential component of transformative learning.
We invite you to be a part of this transformation at CTX in our cutting-edge Master of Education in Educational Technology & Innovation. Our master's degree will generate a huge return on your investment!
Meet Gloria Gonzales-Dholakia
Gloria Gonzales-Dholakia, PhD, is the executive director of the Hanger Charitable Foundation and executive director of Jolt Action. She also serves on the Leander ISD Board of Trustees.
Gonzales-Dholakia has 30+ years of experience in education and has held several leading roles in educational technology.