Academics-Social-Science
,
Academics-Humanities
What Do You Learn in a Psychology Program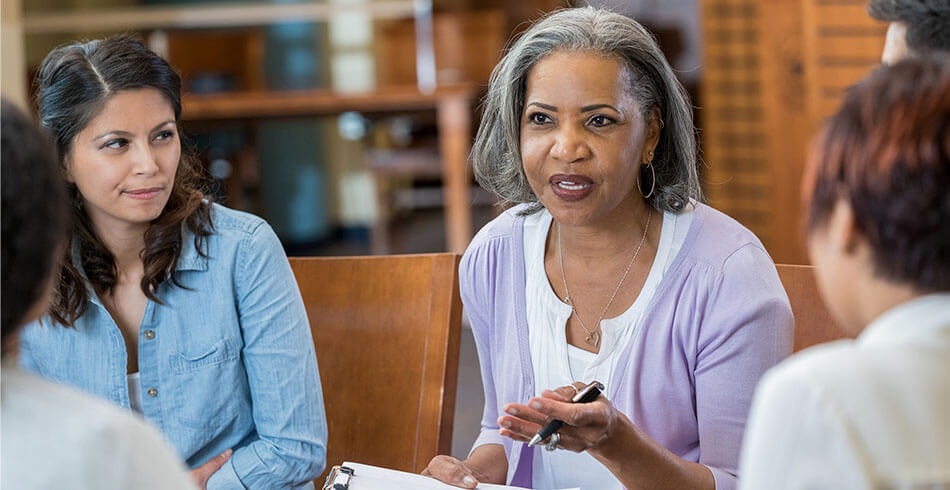 What Do You Learn in a Psychology Program?
There are many specialized college majors that prepare students for one specific career path. Students who study psychology, however, experience a versatility in their studies that can prepare them to pursue several different career paths.
Psychology majors learn about theory, research and the practical application of psychological science. Students can expect to acquire a wide breadth of knowledge regarding human behavior. And while there are obvious benefits a psychology degree can provide for those hoping to pursue a career in behavioral science, the skills gained in an undergraduate program will also equip students to better navigate situations they'll encounter in their everyday lives.
If you're wondering, "What do you learn in a psychology program?" — we're here to help. Join us as we explore how a degree in psychology can help you understand people better, arming you with a multifaceted skill set you can put to use no matter where your career takes you.
What is psychology?
Studying psychology is a natural fit for those interested in helping people by learning about the various factors that impact health and behavior. The American Psychological Association (APA) explains that the field's subject matter spans from biology to sociology as psychologists study two critical relationships: the relationship between brain function and behavior, and the relationship between the environment and behavior.
The science of psychology, the APA adds, is built upon the following goals:
To explore how the mind works

To evaluate how people learn and behave

To help people make healthy lifestyle choices
Practitioners of psychology use scientific research to better understand how people learn, interpret events and make decisions. They then translate that knowledge into techniques to help people make healthier, more informed choices.
Psychologists become experts at conducting basic and applied research. They use their knowledge and skills to serve as consultants to communities and organizations, to diagnose and treat people, and to teach and train future behavioral scientists.
The field encompasses both research and practitioner roles with a number of sub-fields psychology graduates can pursue. While not an exhaustive list, the APA highlights the following areas of specialization in psychology:
Clinical psychology

Cognitive and perceptual psychology

Community psychology

Educational psychology

Evolutionary psychology

Forensic psychology
Industrial/organizational psychology

Neuropsychology

Rehabilitation psychology

School psychology

Sports psychology
The variety of opportunities for psychology degree holders translates to a healthy employment outlook for the field in general. The Bureau of Labor Statistics (BLS) notes that overall employment of psychologists is projected to grow about eight percent by 2030, with more than 13,000 new job openings expected to be added annually.
What do you learn in a psychology program?
Psychology programs will differ from school to school, but students who attend high-quality, accredited institutions can expect to walk away with the same foundational knowledge. The overarching goal of all psychology programs is to help grads better understand people by exploring different personalities in depth.
Students can expect courses that cover topics ranging from careers and vocations to animal behavior to exercise and sports psychology. Undergraduates will also encounter topics related to ethics, research methods, critical thinking and communication.
Regardless of the intricacies of a particular program's curriculum, a strong undergraduate psychology program will equip degree holders with the following workplace skills:
Cognitive skills
Throughout their time in an undergraduate psychology program, students build important cognitive skills that will benefit them in both their personal and professional lives. Positions in psychology require innovative thinking and a keen ability to evaluate research in an actionable way. Ultimately, the task of a psychologist involves complex problem solving. As such, psychology students should expect to strengthen important competencies like analytical thinking, critical thinking, creativity, information management and decision-making.
Technological skills
Much of psychology is based on person-to-person interaction, but there are still some helpful technological skills professionals need to maintain. Practitioners in the field should be able to learn and adapt to new computer platforms, operating systems and software programs. It's important to demonstrate competency in using various systems and tools, in troubleshooting technical errors and in using software applications to perform statistical analyses.
Communication skills
Strong communication skills are needed in industries of all kinds. Psychology students will become particularly adept at oral and written communication, honing skills related to active listening and interpersonal conversation. Programs in the field also help young professionals learn how to communicate complex scientific information to diverse audiences in a clear and succinct way.
Personal skills
In addition to learning about psychological theories and research methods, there are some soft skills the APA highlights as important takeaways undergraduate students can expect. For example, psychology practitioners must display a strong sense of integrity and self-regulation. Budding professionals should learn how to perform their work in an honest, reliable and accountable manner while also displaying important competencies like persistence, adaptability and dependability.
Social skills
While there are research-centric roles in the field of psychology, most professionals can expect to work in environments that require consistent and dynamic interaction with others — both with patients/clients and with other practitioners. Skilled psychologists learn how to work effectively with others, demonstrating competencies related to inclusivity, leadership and management. As a service-oriented field, psychology degree holders also learn to seek ways to help people by displaying empathy and engaging with authenticity.
Take the next step forward with a psychology degree
Now that you have a clearer picture of what you learn in psychology, the next step is finding a school that will partner with you on your road to success. Concordia University Texas (CTX) helps psychology students unlock their full potential with skilled instructors, hands-on service-learning opportunities and a dynamic undergraduate curriculum.
Learn more about what you can expect by exploring our
Bachelor of Arts in Psychology program