Residential Life - First Year & Transfer Students
All students are required to live on campus during their first two years as a student at Concordia. Transfer students are encouraged, but not required to live on campus.
There are 2 easy steps to live on campus:
All residential students must complete the online housing application. You can find the application on our Admitted Students page.
Pay the $275 non-refundable commitment deposit as you submit the online housing application.
Don't forget to check if you are eligible for First Year scholarships or Transfer student scholarships!
Fall 2022 Move-In & Other Important Dates
Thursday, August 25 - New Student Move-In
Friday, August 26 - Returner Move-In
Monday, September 5 - Labor Day
Monday, October 10 - Tuesday, October 11 - Fall Break
Monday, November 21 - Friday, November 25 - Thanksgiving Break
Monday, December 12 - Friday, December 16 - Finals Week

NOTE: During the fall semester, the residence halls will close down for the remainder of the year at 5:00 p.m. on Friday, December 16, 2022. Residents returning in the spring do not need to move all of their things out of the residence hall when they depart for closing.
Founders & Alumni Halls
Single Occupancy Room: $5,990 per semester
Double Occupancy Room: $3,875 per semester
Triple Occupancy Room: $2,825 per semester
2022-23 Meal Plan Options
Plan A (Full-Meal Plan, 19 meals/week + $50 DCB): $2,975
Plan B (Reduced Meal Plan, 14 meals/week + $75 DCB): $2,820
Commit to CTX
Make it official! Your [non-refundable] commitment deposit ensures your spot in our next incoming class. Click on the link below that matches your situation and submit the form. For you first-time freshmen, this will also double as your housing application for living on-campus for the first two years at CTX.
Commit to CTX
Floor Plans
---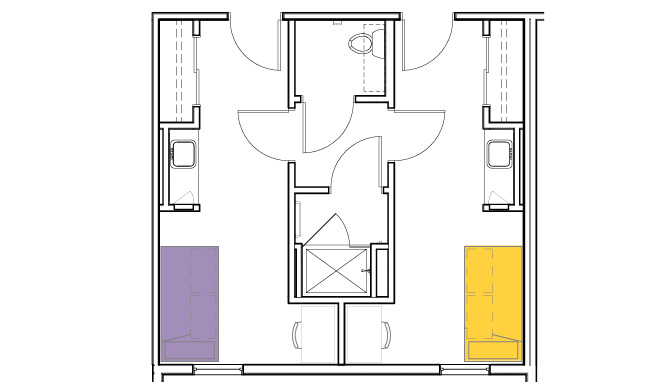 Regents Hall Floor Plan 1
2 Occupancy Unit
1 Shared Bath
480 sq. ft.
$6,500 per semester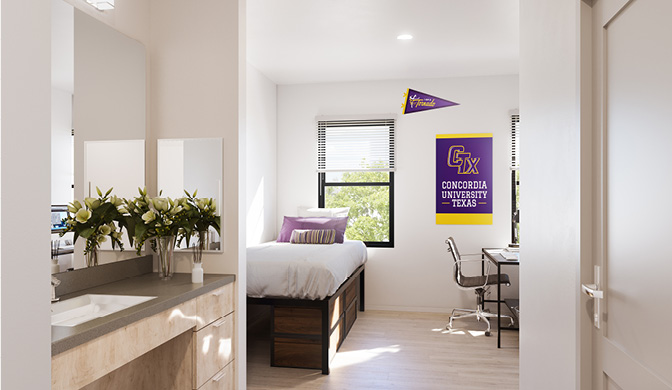 Regents Hall Floor Plan 1
2 Occupancy Unit
1 Shared Bath
480 sq. ft.
$6,500 per semester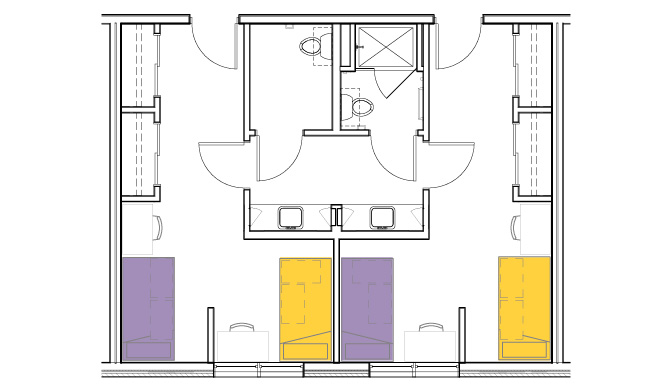 Regents Hall Floor Plan 2
2 Double Occupany Units
1 Jack and Jill Bath (shared bathroom) with additional lavatory
690 sq. ft.
$4,375 per semester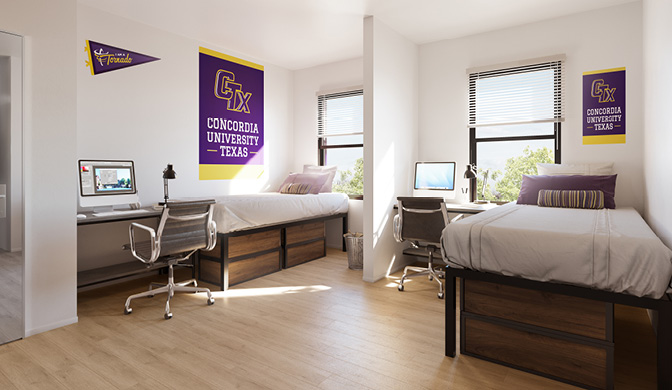 Regents Hall Floor Plan 2
2 Double Occupancy Units
1 Jack and Jill Bath (shared bathroom) with additional lavatory
690 sq. ft.
$4,375 per semester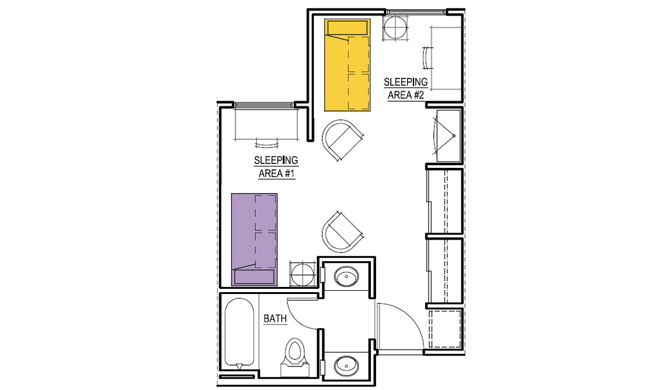 Founders & Alumni Halls Floor Plan
2 Occupancy Unit
1 Shared Bath
343 sq. ft.
$3,875 per semester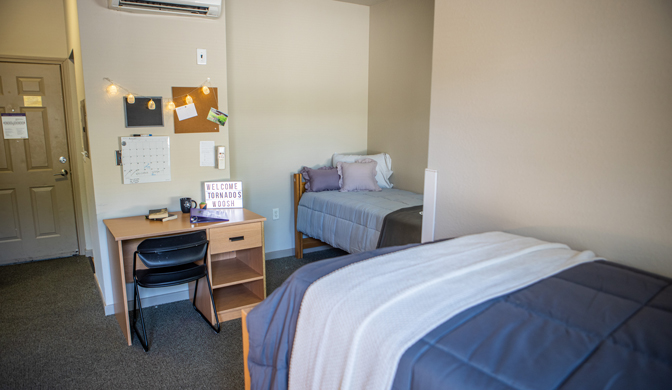 Founders & Alumni Halls Floor Plan
2 Occupancy Unit
1 Shared Bath
343 sq. ft.
$3,875 per semester