The Concordia University Board of Regents provides strategic leadership to the University.
The Board of Regents guides Concordia in the realization of its mission and values, grounded in the University's values.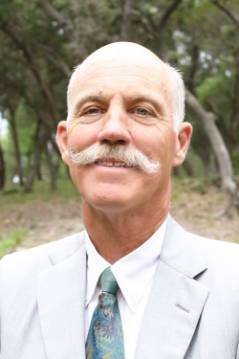 Jim Albers
Walburg, TX
Mr. Albers is a 1975 graduate of the University of Texas at Austin with a BBA in Accounting and received his CPA Certification in 1978. Jim joined the firm of Brown, Graham & Company, P.C. in 1975 and was staff accountant from 1975 to 1979. Jim was admitted as shareholder in 1979. Jim's area of specialization is tax and construction industry.Jim is a member of the American Institute of Certified Public Accountants (AICPA) and Texas Society of CPAs (TSCPA). Jim is a member of the Rotary Club of Georgetown and past president. Jim and his wife, Deborah, are members at Zion Lutheran Church in Walburg, Texas. Jim is currently treasurer of Zion Lutheran Church and serving on the building committee.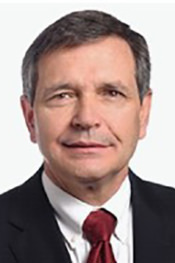 Quentin Anderson
Harlingen, TX
With more than 37 years of experience in public accounting, Quentin provides tax, accounting, and consulting services to small businesses, governmental entities (including Texas school districts), construction companies, financial institutions, and not-for-profit entities. In addition, he provides services in the areas of employee benefit plan audits, federal single audits, and reviews and compilations.
Quentin is a member of the American Institute of Certified Public Accountants (AICPA), the Texas Society of Certified Public Accountants (TSCPA), and a past president of the Rio Grande Valley Chapter of the TSCPA. He is a returning member of the Board of Regents for Concordia University Texas. Within the community, Quentin is treasurer of the Harlingen Boys and Girls Club, a past chairman of St. Paul Lutheran School's Board of Education, a graduate of Leadership Harlingen, and a past president of the North Harlingen Rotary Club.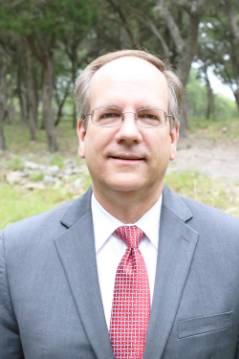 Christopher J. Bannwolf
San Antonio, TX
Mr. Christopher Bannwolf serves as Executive Vice President and Chief Financial Officer of Broadway National Bank. He has served in various positions at Broadway National Bank since 1984 including Commercial Credit Analyst, Vice President Commercial Lending Officer, Vice President Investment Analyst and Senior Vice President Investment and Asset/Liability Manager.
Mr. Bannwolf received a Bachelor of Science in Business Administration from the University of Southern California in 1983 and a Master of Business Administration from the University of Texas at San Antonio in 1987.
Mr. Bannwolf currently serves on the Advisory Board of The Salvation Army San Antonio Command and previously was a board member of the Texas Church Extension Fund and Lutheran High School Association of San Antonio.
Born in Rockford, Illinois, his family moved to Texas in 1973 and his interests include travel and collector automobiles.
James Cleary, Jr.
Houston, TX
Mr. James Cleary, Jr. is a graduate of Texas A&M University and the University of Virginia School of Law. He is a partner in the law firm Martin, Disiere, Jefferson & Wisdom, L.L.P. in Houston.
Jim and his wife Pat are members at Trinity Lutheran Church, Houston, Texas.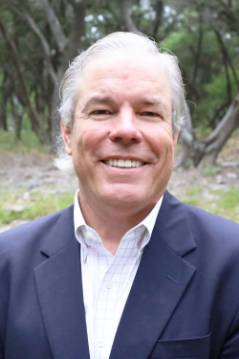 Dr. Theodore Crofford
Fort Worth, TX
Dr. Theodore Crofford is a board certified orthopedic surgeon with the Texas Hip and Knee Center in Fort Worth, Texas and is affiliated with multiple hospitals in the area. Dr. Crofford received his medical degree from the University of Texas Medical Branch in 1985, completed his internship at St. Paul Hospital in 1986, fellowship at University of Pittsburgh Medical Center in 1992, residency at John Peter Smith Hospital in 1991 and his undergraduate degree from Valparaiso University in 1981. While at John Peter Smith Hospital, he was Associate Professor of the Orthopedic Surgery Training Program. Dr. Crofford has been in practice for over 30 years and has won a number of awards, including Patients' Choice Award 2012 and Compassionate Doctor Recognition 2012.
Dr. Crofford currently serves on the Board of Directors of ACH Child and Family Services, an organization committed to supporting children with unfavorable home environments and victims of abuse. He has six years of service to the school board and church council at St. Paul Lutheran Church and School in Fort Worth, where he and his wife Delynn are members. Dr. Crofford was blessed to marry Delynn Parker Crofford in June 2015. He and Delynn have seven children: his two daughters and son, and her four sons.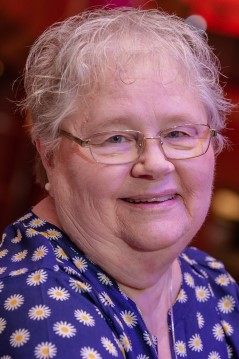 Sandra Doering
New Braunfels, TX
Sandra is recently retired after 36 years working in the Concordia University System first at Concordia Bronxville, then Concordia University Texas for 19 years, and then Concordia University Chicago for the last 13 years. She has the honor of being a graduate of both Concordia in Austin (1969) and Concordia in Chicago (1971). Before earning her Ed.D. from Oklahoma State University (85), she taught for 10 years in Lutheran and private elementary schools. Dr. Doering and her husband, Rev Martin Doering (vacancy pastor, Abiding Word, Gonzales), currently reside in New Braunfels, TX. They fill their days with volunteer work at the local hospital, exercising at the YMCA and finding ways to use their skills as God leads them.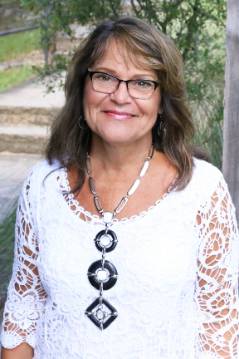 Dr. Mary Beth Gaertner
Magnolia, Texas
Mary Beth is married to husband, Dean, originally from LaGrange, Texas. They have been married 47 years and have two married daughters and 6 beautiful grandchildren- 3 boys and 3 girls! The oldest grandson is a student at UTSA and the youngest granddaughter will be attending first grade at Salem!
Mary Beth is currently serving her 40th year in ministry at Salem Lutheran School, Tomball, and is in her 20th year as the Director of Formal Educational Ministries. She began the Early Childhood Program at Salem in 1981. Mary Beth taught five years in Texas public schools, and was an adjunct professor for both North Harris County Community College (now known as Lone Star College) and Sam Houston State University. She grew up and graduated high school in Boardman, Ohio, and is a product of public schools. Mary Beth graduated from the University of Houston as a Speech and Language Pathologist, from Sam Houston State with a Master's Degree in Education, and from California Coast University with a doctorate in Educational Administration. Her dissertation was "The Effect of Home Schooling on Lutheran Schools in Texas."
Mary Beth received a Colloquy from Concordia Texas in 2007, the 1000th Colloquy graduate! She led her school to National Blue Ribbon status in 2007, exemplary accreditation status in 2014 and earned the prestigious recognition as a National Distinguished School by the NLSA (National Lutheran School Accreditation) in 2018. In 2013, she was awarded the National Distinguished Principal award from the National Association of Elementary School Principals. In 2011, she authored "Way to Go," a research-based strategy for developing a positive relationship with parents, and currently serves Lutheran Districts and public school districts in the USA, Canada and Japan, with implementing the strategy.
Mary Beth currently serves on the Board for Concordia Lutheran High School, Tomball, Upbring, and LEA. She serves as a mentor to new principals within the Texas District, and as a mentor for the LCMS Schools as a past mentor and a presenter for SLED (School Leadership Development).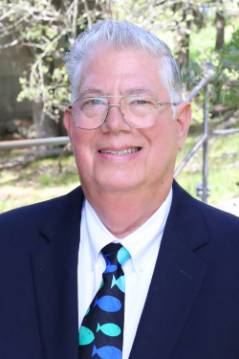 Mr. Peter Hames
Willis, TX
Pete is a 1965 graduate of the United States Merchant Marine Academy where he earned a BS in Marine Engineering, a USCG Third Assistants License, and a commission as Ensign in the US Navy Reserve. He graduated from Adelphi University in 1976 with an MBA. Pete served three years as an Engineering Officer on Texaco Oil Tankers and then worked ashore for Texaco Marine Department in a number of positions in engineering, operations, administration, employee relations, marketing, and quality. Pete retired from Texaco in 1995 and started Maritime Quality Consultants, Inc. During the next 18 years he assisted a number of companies implement and maintain Quality, Safety and/or Environmental Management Systems. In 1976 he was selected to be an Examiner for the Texas Quality Award. Pete is a lead auditor for an ISO 9000 Registrar and performs external audits on companies in the Maritime Industry. He closed his consulting business in 2014 so that he could spend more time on volunteer activities.
He is a member of the United States Power Squadrons, a non-profit organization teaching boating safety, where he was Squadron Commander of the Beaumont Power Squadron (1995) and chairman of the National Leadership Development Committee (2009-2012).
Pete is Treasurer of Living Savior Lutheran Church in Montgomery, Texas, sings in the choir and also serves as Chair of the Long Range Planning committee and member of the Worship Committee. Having lived in a number of states, Pete has been a Sunday school teacher, choir member, chair of an Endowment Committee, Vice President, and founding Treasurer of a church preschool and day care center.
Pete and his wife, Suzann, have a son and daughter and five grandchildren. Daughter Ginger is a 1995 graduate of CTX with a BA in Early Childhood and Elementary School Education and a Christian Education Certificate. Since then, Pete and Su have followed the development of Concordia and contributed annually towards its success. They enjoy traveling, lighthouse photography and spending time with their kids and grandchildren at their home on Lake Conroe.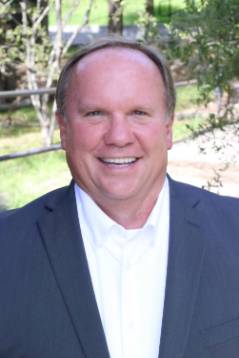 Raymond L. Kym
Tomball, Texas
Ray Kym is currently retired and spends most of his time as a volunteer, assisting with family, church, city and neighborhood projects. Prior to retirement, Ray spent his entire 34 year career with Worth Hydrochem of Houston, Inc. He began as a service technician in 1979, was promoted to service manager in 1984 and vice president in 1990. He purchased the company in 2000 and sold the business in 2013.
Ray completed his Business Management/Marketing degree from Hesston College, Hesston, Kansas in 1979. He's had numerous continuing education classes related to chemical water treatment and business management.
Ray is married to Patricia Ann (formerly Patricia Bokenkamp), they have four married children and six grandchildren. Ray and Pat are active members of Salem Lutheran Church, Tomball, Texas. His service to Salem Lutheran Church includes vice-chairman of Elders, chairman of the Salem Trust Fund, volunteer on the Heart for Honduras mission team, and cemetery maintenance team. Ray & Pat also provide support to other LCMS Texas District and community organizations. Pat is the LINC International board vice-chair and Ray works to train Lutheran pastors in Central American countries and Houston's inner city through the Glocal Mission organization led by Rev. David Kim. Ray also serves as president of the Powder Mill Estates HOA Board where they reside.
Ray enjoys travel, golf, hunting, fishing, singing, drama and hanging out with his "Redhot."
Dr. Margaret Landwermeyer
Austin, TX
Dr. Maggie Landwermeyer completed her Obstetrics and Gynecology residency at the University of Texas Medical Branch at Galveston in 1997. She completed her MD degree at the University of Texas Health Science Center in Houston in 1993 and her BA in Chemistry from Texas Tech University in 1989. In 2000, she received board certification from the American Board of Obstetrics and Gynecology.
Dr. Landwermeyer is a founding partner of Hill Country OB/Gyn Associates where she has been practicing since 1999. Her practice includes general obstetrics, gynecology and infertility with special interest in minimally invasive surgery utilizing the DaVinci Robot. Her experience includes holding office of Vice Chief of OB/Gyn Department at South Austin Medical Center (2018-2020), Chief of OB/Gyn Department at South Austin Medical Center (2000-2001), and Vice Chief of Staff at Seton Southwest Hospital (2007-2008). She is currently serving as Chief of OB/Gyn Department at St. David's South Austin Medical Center.
Dr. Landwermeyer and her husband Bryan have been members of Bethany Lutheran Church in Austin since 2001. Her service to the church includes Kindergarten Sunday school teacher summer 2003, served on Long Range Planning Committee 2009 and provides life talks to confirmation students covering fetal development (when does life begin?) and Biblical references about sex (what do God and the Bible say about sex?) 2010-present.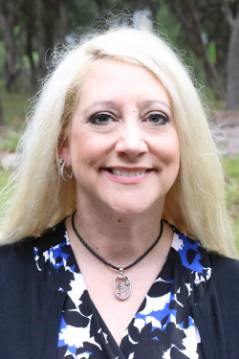 Heidi Lewis
Houston, TX
Ms. Heidi D. Lewis serves as the Executive Vice President, General Counsel and Secretary of Target Hospitality Corp.(NASDAQ:TH). In this role, she is responsible for leading the company's legal, compliance, human resources, and corporate secretary functions. Ms. Lewis joined Target Hospitality in January 2019. She has twenty years of legal experience in capital markets and securities, IPOs, mergers and acquisitions, board advisement, corporate governance, and corporate law.
Prior to joining Target Lodging, she was Corporate and Commercial Counsel and Assistant Secretary at Bristow Group Inc. (NYSE:BRS) in 2018, where she executed on M&A, governance, capital markets and corporate transactions. Prior to that, Ms. Lewis was the Vice President, Group General Counsel and Assistant Secretary at Dynegy Inc. (NYSE:DYN) (now Vistra Energy Group (NYSE:VST)), from 2013 until 2018, where she led the company's corporate legal group with her expertise in SEC and NYSE regulations and requirements.
Ms. Lewis began her legal career at King & Spalding LLP and Akin Gump Strauss Hauer & Feld LLP. Preceding Ms. Lewis's legal career, she served as a Marriage and Family Therapist where she provided services to at-risk youth and their families in Galveston, Texas. Ms. Lewis holds a juris doctorate from the University of Houston Law Center, a master's degree from Northern Illinois University and a bachelor's degree from Colorado State University.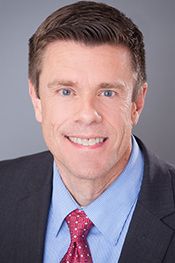 Rev. Michael W. Newman
San Antonio, TX
Michael Newman has been a pastor since 1987 and currently serves as President of the Texas District of the Lutheran Church Missouri Synod.
Before his current mission work, he served congregations in Texas, Minnesota, and the Chicago area. His latest books are: "Gospel DNA: Five Markers of a Flourishing Church," and "Hope When Your Heart Breaks: Navigating Grief and Loss."
In 1983 Pastor Newman received his B.A. degree from Concordia University, Ann Arbor, Michigan, majoring in Philosophy and Biblical Languages. He received his Masters of Divinity degree from Concordia Seminary, St. Louis, Missouri in 1987.
He has been married to Cindy since 1983. They have been blessed with two wonderful daughters and their families. In his spare time you might catch him hanging out with his family, running a few miles on the Texas roads, or enjoying a good book.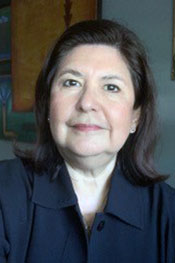 Sylvia Schmidt
Houston, TX
Sylvia serves as Mission Administrator at Oikos Lutheran Church. She has been honored to serve on the Texas District LCMS Board of Missions for 12 years as well as working with LINC Houston and Trinity Downtown Church in various capacities. Having served in youth ministry for over a decade, Stephen Ministry, cross cultural ministry and in church planting has impassioned her to equip others with the Word of God through accountable relationships empowered by the Holy Spirit to replicate faithful followers of Christ.
Before serving in church ministry, Sylvia worked for Columbia Gulf Transmission, Transco Energy and the Williams Companies. She left the corporate world as a Director of Community Relations and the Williams Foundation. She holds a Bachelor of Arts from the University of Houston.
Sylvia and her husband of 36 years, Nelson, are both native Texans who prayed long and hard about joining on the journey with a new church plant. In responding "yes" to God, they have seen Him challenge and prune them while always blessing in ways they could have never imagined. They both love spending time with family, loving their dog, and taking road trips!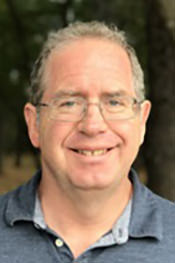 Rev. Stephen Sohns
Spring, TX
Dr. Stephen Sohns is the husband of Ursula, the father of three sons (Aaron, Ben (wife Jessica) and David). His family roots go back to central Texas through parents W.J. and Lyn Sohns. He has been the pastor of Resurrection Lutheran in Spring since April of 1990 after previously serving a dual parish in Manchester/Delaware Iowa from his graduation in 1984. Dr. Sohns has a passion for those who are disconnected from Jesus and has been privileged to work with Texas Board for Missions, Board for LINC Houston, and part of the Evangelism committee for Iowa District East.
He has served recently as a circuit visitor in Texas before his election to the board of Regents for Concordia University of Texas. Personal joy has been in serving on mission teams to Peru, Mexico, El Salvador, India and Belize. Being a part of PLI and currently serving as a coach and mentor for PLI Leadership Essentials has provided an opportunity to see the growth of leaders for mission in the LCMS. Dr. Sohns currently is a part of the Harvest Partnership. The Harvest Partnership is a shared effort of "Sending Churches" (Resurrection, Spring and Christ the King, Kingwood) along with church plants/planters in the greater Houston area, Austin, and Missouri. Dr. Sohns is glad to bring experience in congregational leadership, governance, Church Planting, Cooperation with University/Seminary internships, and gospel work with Cross-cultural communities. It is a great privilege to serve CTX as a University that is creating missional leaders for worldwide impact.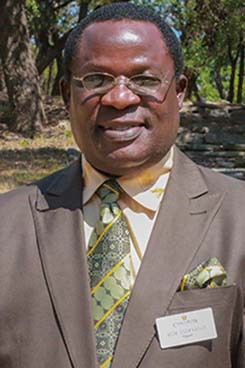 Bob Ssekyanzi
Houston, Texas
Dr. Bob Ssekyanzi was born and raised in Uganda (East Africa). From 1975 to 1988, he worked for the Uganda government in the Department of Transportation as a senior Accounting Executive Supervisor. In 1988, he migrated to the United States.
Dr. Ssekyanzi graduated from LeTourneau University in Longview, Texas with a Bachelor's degree in Business Management in 2007, and went on to earn a Master's degree in Business Administration and Management in 2010. He graduated from Jones International University, Centennial, Colorado, with a Doctorate in Business Administration and a minor in Supply-Chain management in 2014.
From January 1990 to December 2014, he was employed by Alcon Research, Inc., where he worked in different departments until retirement from the company in December 2014. After retiring from Alcon Research, Inc., he worked for Kroger Texas LP as an inventory control specialist. In 2015, Dr. Ssekyanzi founded a consulting company focused on areas of supply-chain management, inventory control, import and export, vendor selection, and other areas of start-up business operation. Dr. Ssekyanzi is a Texas commissioned Notary Public, providing Notary Public services, Loan Notary signing services, and business plan consulting.
Dr. Ssekyanzi is married to Anna Kavugha. They have two daughters, Rehema Kavugha and Brenda Nabasumba, and one son Bob Ssekyanzi Jr., who still lives in Uganda with his wife, Penny. The Ssekyanzi's have three grandchildren.
Dr. Ssekyanzi and his wife served on the Memorial Lutheran Church Board of Fellowship from 1992 to 1997. In 2014, he was appointed to serve on the Memorial Lutheran Church Board of Elders where he continues to serve.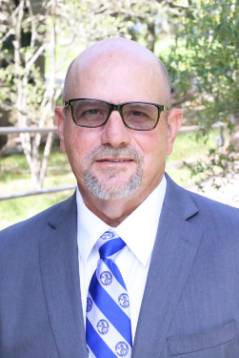 Rev. Alan Taylor
Galveston, Texas
Pastor Taylor was born and raised in San Antonio, Texas. He graduated from the University of Texas in San Antonio with a Bachelor of Business Administration degree (BBA) in 1981. His field of study was accounting. He worked for eight years with companies in Houston and San Antonio. Pastor Taylor is a former CPA. He completed the CPA exam in 1984 and did not renew his license with his career change. In the fall of 1989, Pastor Taylor and his family moved from San Antonio to Fort Wayne, Indiana to begin his studies at Concordia Theological Seminary. He was awarded the degree of Master of Divinity (MDIV) in 1993.
Pastor Taylor was called to serve as pastor at St. John's Lutheran Church, Galveston, Texas in 1993. Pastor Taylor has served as Circuit Visitor of Circuit 36 for ten years. He also served as Circuit Visitor in the Texas District of the LCMS for 12 years. Pastor Taylor is married to Dawn (McCarty) Taylor. They have been married since 1978 and have two daughters, Jennifer and Leslie. Jennifer is married to Rev. David Schmidt and they live in Bentonville, Arkansas. Leslie is married to Christopher Lockett and they live in Salado. Their first grandchild, Luke Wyatt Schmidt, was born to Jennifer and David in 2014. Their second grandchild, Caden Rider Lockett, was born to Leslie and Chris in 2015.