Below you can find a comprehensive list of all of the resources visited during Navigating the Landmarks during EMBARK! New Student Orientation. Bookmark this page for future reference, Tornados!
Student Activities
Student Activities provides the foundation for all things fun at CTX. We encourage and assist students with getting involved with events, intramurals, student organizations, and outdoor recreation activities.
As students participate on and off-campus, they become more ingrained into the CTX community. They have the opportunity to enhance their leadership skills and establish meaningful connections, all while having fun!
Student Development Center, F-217
Jamie Richardson, Student Activities Coordinator
studentactivities@concordia.edu | jamie.richardson@concordia.edu
Student Activities
Landmarks
Student success is a priority at CTX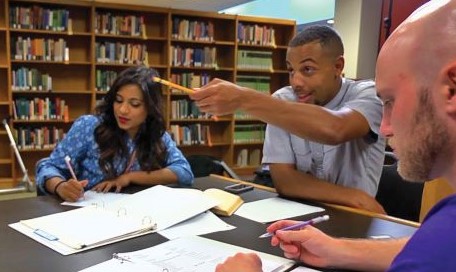 Academic Support Center
Academic Support

When you need support, the Academic Support Center is here to help! Within the Academic Support Center, you can find peer tutoring, as well as the Writing, Speaker, and Math centers. Review our website to find resources that will help you thrive during your college journey

Accommodations

Students desiring accommodations are encouraged to submit documentation to verify eligibility. At Concordia, we make every effort to provide reasonable accommodations for students with disabilities. To register for services, fill out the registration form.

Contact
Academic Support Center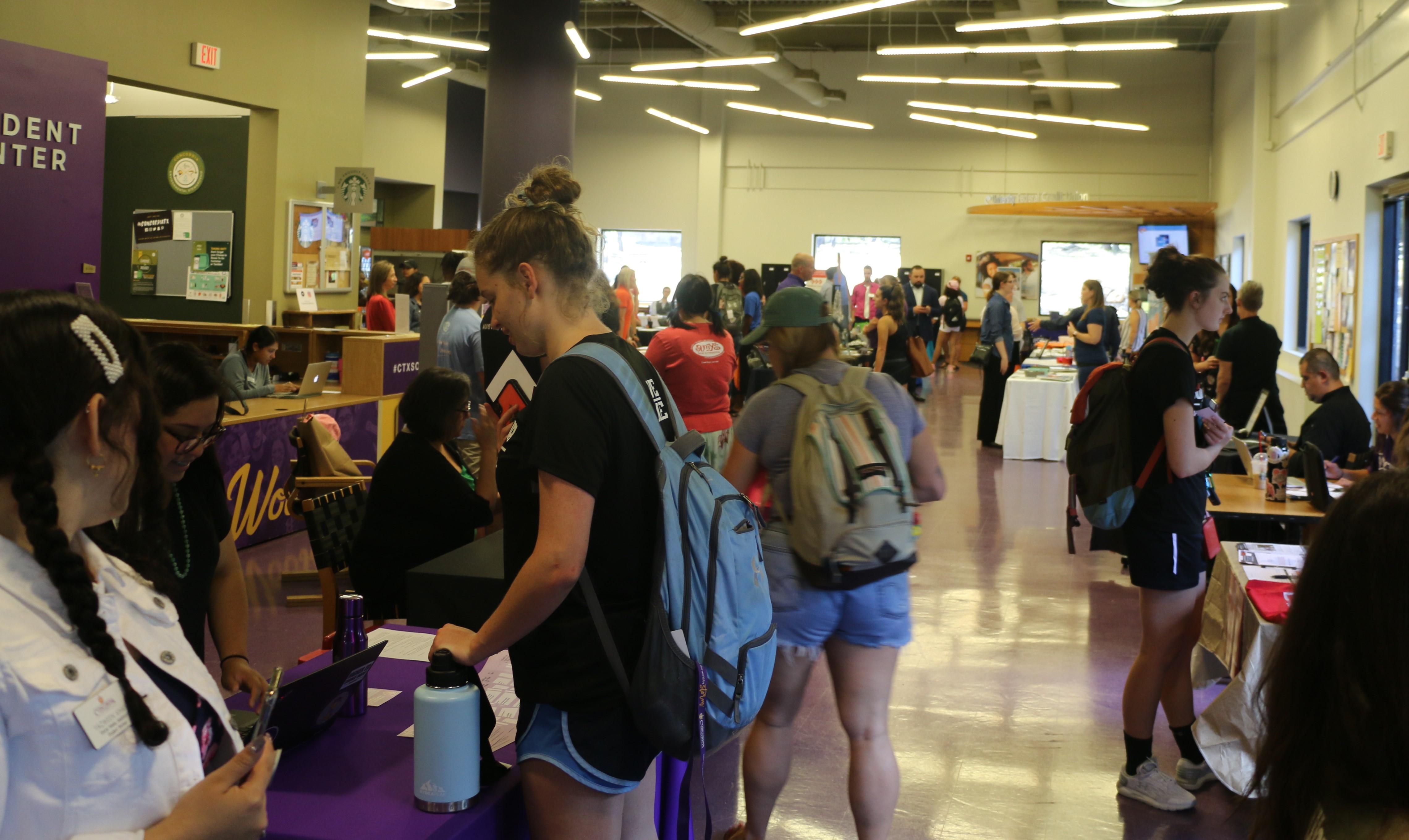 Career Services
Career Services

The Office of Career Services provides career services and vocational advising to Concordia students and alumni. Career Services helps students to identify potential majors and corresponding vocational pathways through career planning, professional coaching and assessment tools, internships, and job search planning and preparation.

Career Advice

Career advising and support can be conducted by phone, in-person, or through Microsoft Teams. Students can schedule a session with one of our Career Coaches by logging into their student account on Handshake using CTX credentials.

Contact

Cedel Hall, C-244
Rachel Konacki, Director of Career Services
Evan Pena, Graduate Assistant Career Coach
Alexandria Garza, Graduate Assistant Career Coach
careerservices@concordia.edu
Career Services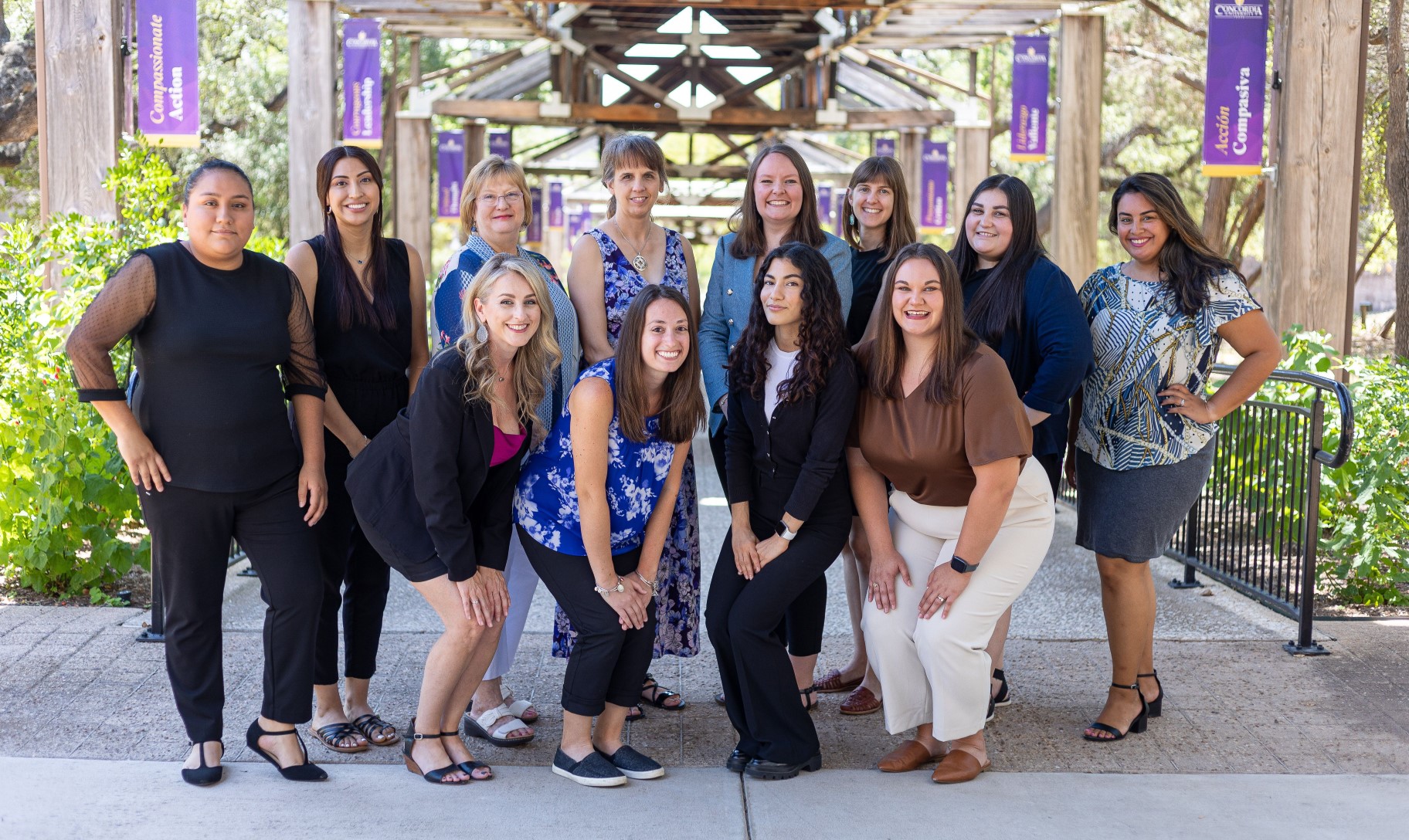 Student Central
Online

As a one-stop-shop to answer all your questions, Student Central is online to help you every step of the way — from your first day of class until graduation. Here, you'll find the team of student academic planners and student financial planners. The student academic planners can help you plan your degree and register for classes. The student financial planners can help you with all things related to tuition and financial aid (e.g., scholarships, loans).

On-site

Academic Planners:

Lynne Schultz

Laura Arldt

Sarah Infante

Victoria Thibodeaux

Anne-Marie Shaver

Alyssa Pflugler

Financial Planners:

Gisselle Guajardo

Claudia Pequeño

Carlee Chumchal

Francisca Martinez Hernandez

Contact

Cedel Hall, C-256
Cindy Melendez, AVP of Student Success
Lara Bailiff, Administrative Coordinator
Student Central
Campus Police
The Concordia University Texas Police Department (CTX PD) is professionally staffed by full and part-time police officers, commissioned security officers, and student personnel. It is in this spirit of service, cooperation, and charity that we tirelessly strive to provide a safe and secure campus.
CTX PD is committed to serving our community by detecting, deterring, and preventing criminal activity. We believe in teaching our students how to stay safe while at the university, when off-campus, and after graduation. Accordingly, we offer programs throughout the year to both partner with our community and provide invaluable safety and security-related information that will benefit our community members well into the future. Rest assured that you can call on us.
Health & Sciences Building, D-138
Manuel Jimenez, Chief of Campus Police
campuspolice@concordia.edu
Download the CTX SAFE mobile App!
Landmarks
There is always more help at CTX!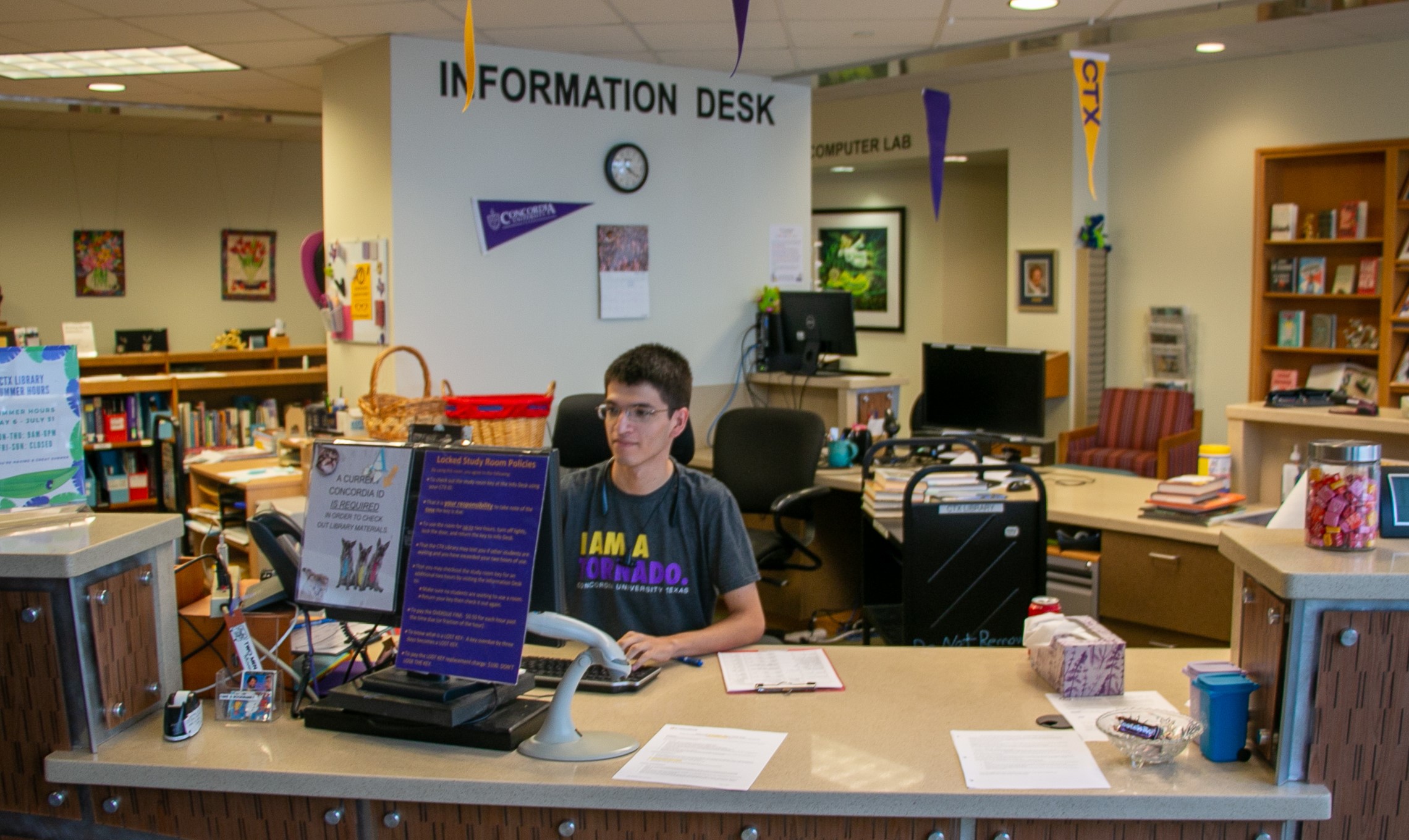 Library
Visit the Library in the Student Development Center for help with resources, Databases, e-books, and more. The Library staff are also available to support learning and research goals.
Student Development Center, F-200
Agatha Torku, Reference Librarian | Head of Public (Library) Services
Need help? Make an appointment: https://calendly.com/agatha-torku
Marcus Fry, Director of Library Services | Technical Services Librarian
library@concordia.edu | 512.313.5050
Find hours and 24/7 research help at the

Library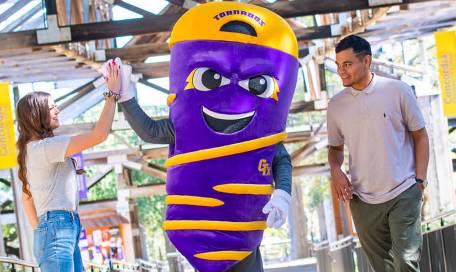 Tornado Print & Mail
Tornado Print and Mail provides business support services for Concordia University Texas students, faculty, staff, and guests. Some of the services offered include:
On-campus mail delivery

Outgoing mail services

Color Print and copy services

ID Badges

Parking Passes
Student Development Center
Madeline Baunch, Manager of Tornado Print & Mail
Julia Rodriguez De la Rosa, Operations Associate
supportservices@concordia.edu
HOURS: 8AM-4PM Monday-Friday
Tornado Print & Mail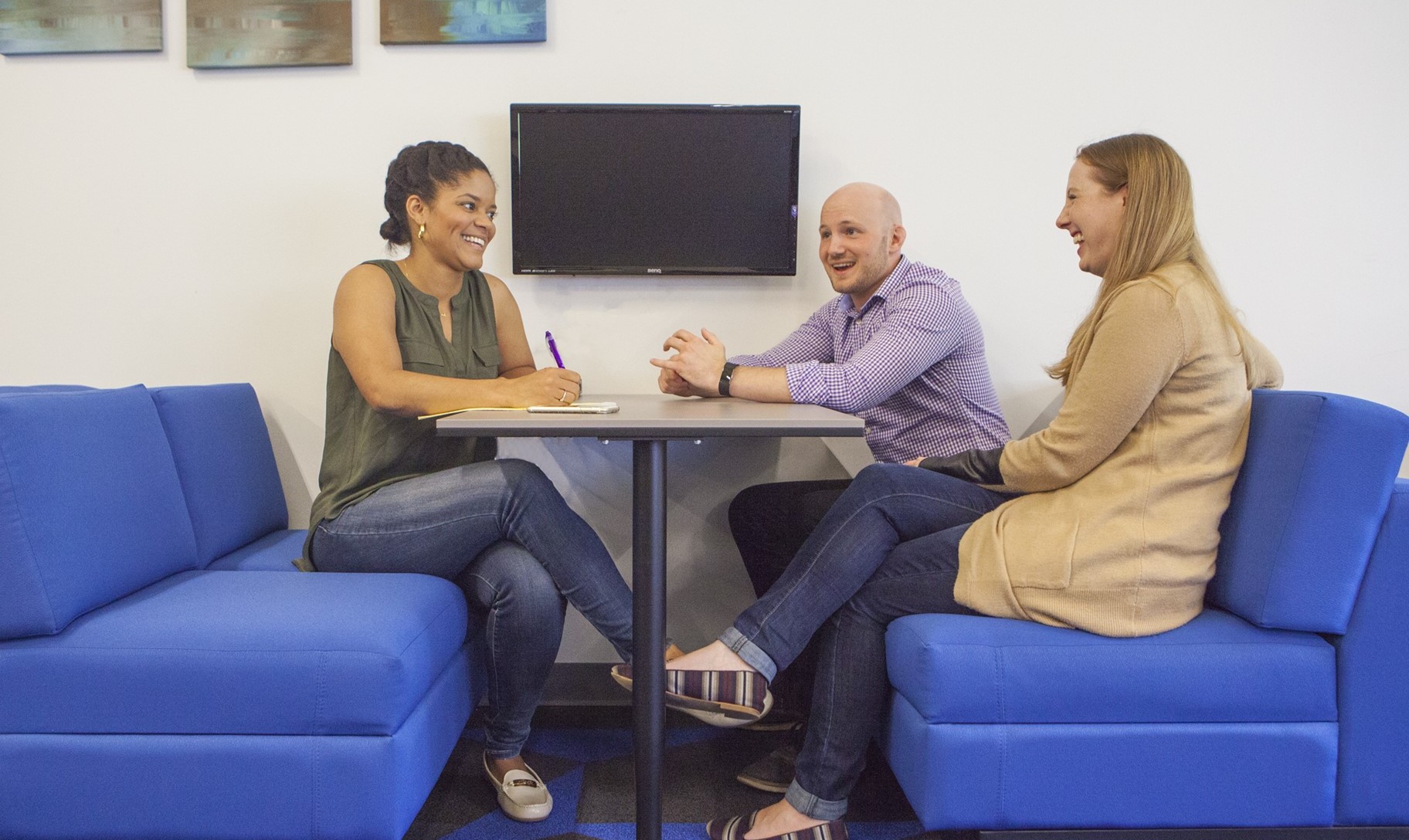 IncubatorCTX
IncubatorCTX is the incubator designed for innovation and impact in Northwest Austin. Located on the campus of Concordia University Texas, IncubatorCTX provides students with opportunities to connect with entrepreneurs, business leaders, and innovators from the Austin area. Students can engage in IncubatorCTX by attending monthly speaker series, connecting with mentors, pitching their startup ideas at IncubatorCTX Pitch Perfect, and working (paid internships, capstone projects) for a local startup or IncubatorCTX.
To see our IncubatorCTX Speaker Series schedule and RSVP for events.
IncubatorCTX Pitch Perfect

IncubatorCTX Pitch Perfect Competition is CTX's version of "shark tank" and showcases student startup ideas. Students present their ideas to a panel of experienced industry expert judges and win prizes including partial scholarships to Concordia. Save the date for Thursday, February 23, 2023 from 11AM - 12:30PM in the chapel.
Arts & Innovation Building, B-202
Kristin Spindler, Director IncubatorCTX & Assistant Professor
kristin.spindler@concordia.edu
IncubatorCTX
Service Learning
Concordia University's Service-Learning Program encourages students to participate in service learning inside and outside the classroom. The program creates opportunities for students to serve their neighbors on campus, in the local community, and worldwide.
The Food Pantry at Concordia University Texas is available for any CTX student facing food insecurity. The pantry is available any time that the Student Development Center is open.
Donations to the Food Pantry are welcomed and appreciated. Members of the campus community can donate food and hygiene items and drop them in one of the two donation bins outside of F-201 or the Service-Learning Table on the 1st floor of Cedel Hall.
Student Development Center, F-201
Dr. Ann Schwartz
servicelearning@concordia.edu
Service Learning and Food Pantry
Landmarks
Looking forward to seeing you on campus.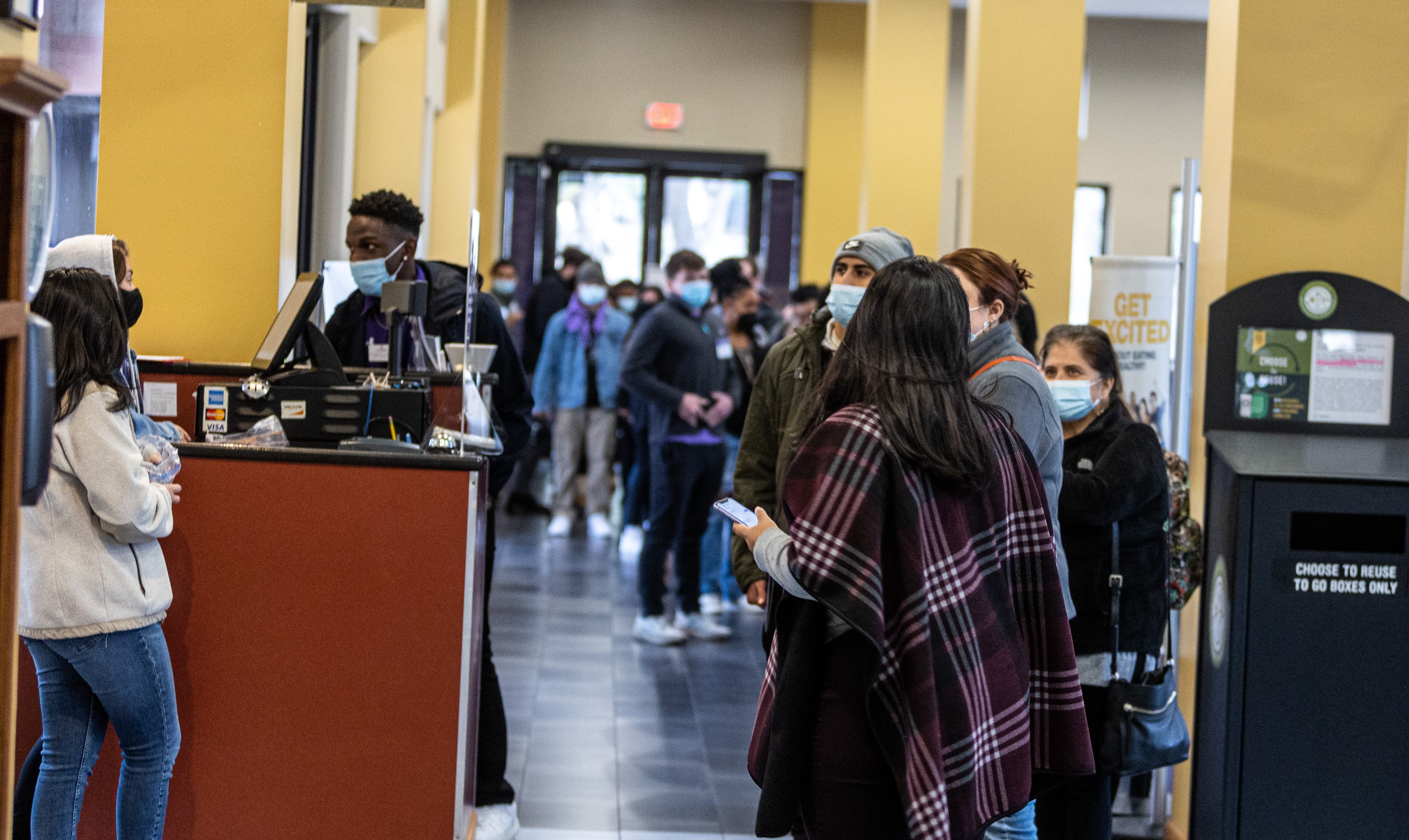 Dining Hall
The Dining Hall at Concordia University Texas is proud to offer a dining program complete with signature brands and menu selections that include just about every item you can imagine. Featuring a wide variety of fresh food designed to satisfy everyone's appetite with food choices to rival your favorite restaurants.
Dining Hall
Ebony McKinley, General Manager;
Ebony.McKinley@concordia.edu
Hours

Fall and Spring Semester Hours

Monday-Friday:

7:00 a.m. - 10:00 a.m.

10:00 a.m.- 10:30 a.m.

11:00 a.m. - 1:30 p.m.

Monday-Thursday:

4:00 p.m. - 7:00 p.m.

Friday:

4:00 p.m. - 6:00 p.m.

Saturday-Sunday:

11:00 a.m. - 2:00 p.m.

4:00 p.m. - 6:00 p.m.
Dining Hall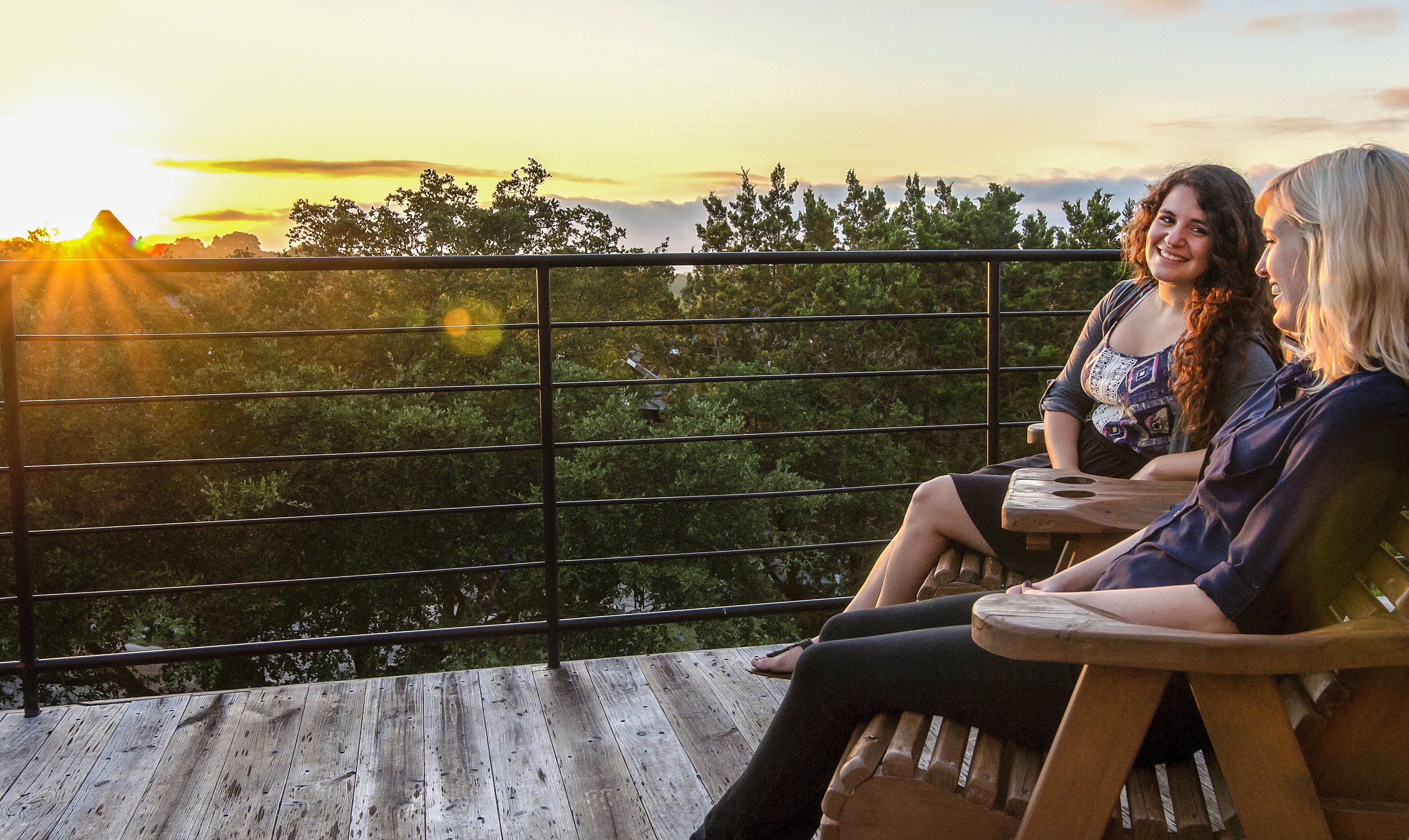 Counseling Services
The Concordia Counseling Center is committed to helping students succeed and advance during their experience at Concordia. Counseling may include helping you perform better academically, managing your emotions, becoming more effective in your relationships with others, or resolving past hurts. Our desire is to help you think and function more effectively and to have more control over your life.
Student Development Center
Scott Davis, Counselor
Lauren Patton, Counselor counseling@concordia.edu
512-313-5032
Hours

Fall and Spring Semester Hours

Monday
8:00 a.m. to 4:00 p.m.

Tuesday
10:00 a.m. to 7:00 p.m.

Wednesday
8:00 a.m. to 5:00 p.m.

Thursday
8:00 a.m. to 6:00 p.m.

Friday
8:00 a.m. to 1:00 p.m.
Counsling Services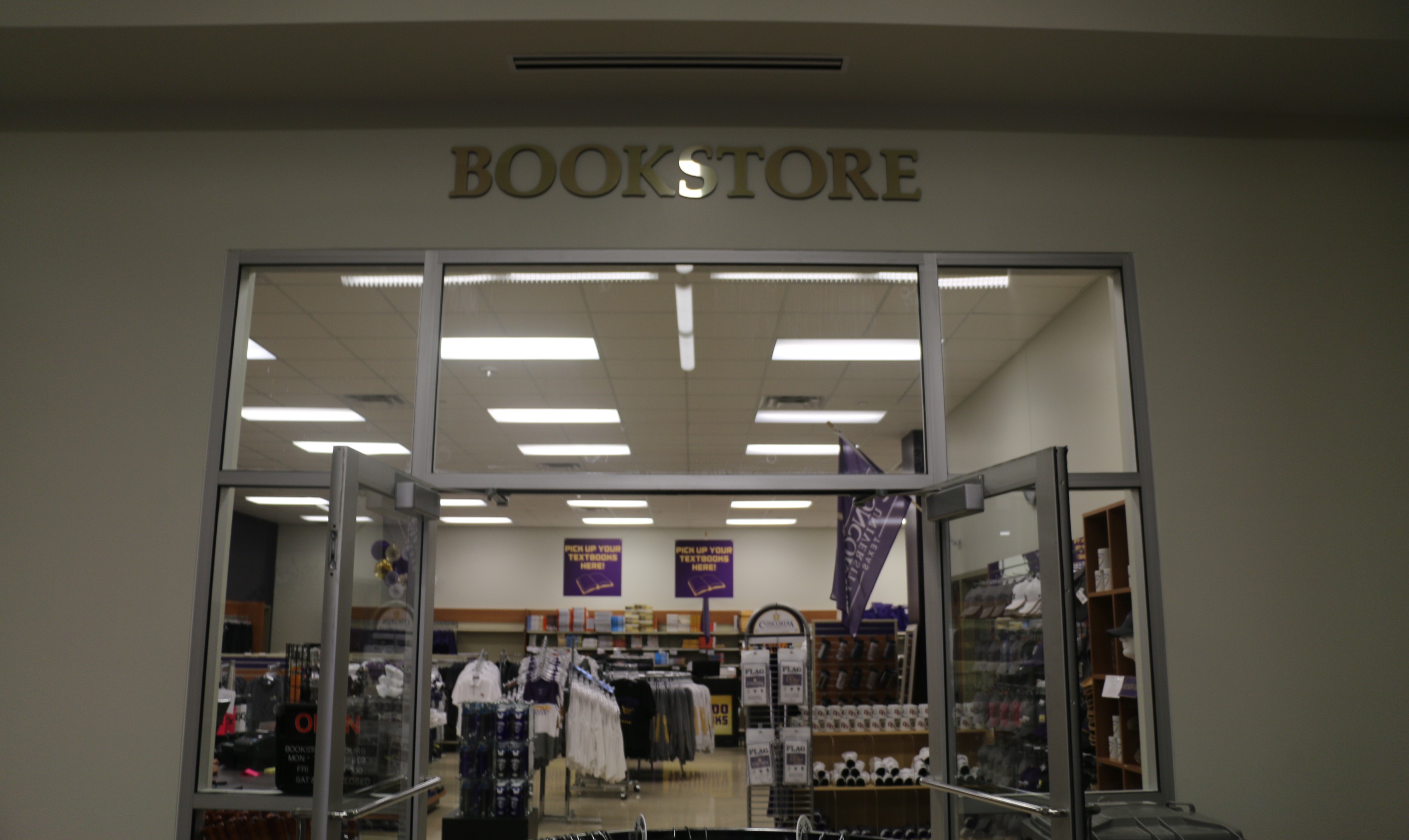 Bookstore
Think of the Concordia Bookstore as your one-stop shop for textbooks, official CTX merchandise, and graduate/alumni-related items. Shop for yourself, a loved one, or a fellow Tornado year round in person or online. Connect with the Bookstore to learn more about our Concordia Textbook Program.
Arts & Innovation Building, B-205
Richard Cash, Bookstore Manager
concordiabookstore@bba-corp.com
Hours

Summer Hours:

Monday - Thursday: 9am - 4pm

Friday: 9am - 1pm

Saturday & Sunday: Closed

Regular Store Hours (Non-Seasonal Specific)

Mon-Thurs: 9am-5pm

Fri: 9am-3:30pm

Saturday & Sunday: Closed

*Please expect extended hours during the week of Move-In and the First Week of School.
Bookstore