Blaze Your Own Trail
The Trailblazer Program is a one-year program that provides students with a small, supportive community that helps them successfully navigate and overcome the challenges they might face in college. By helping Trailblazers prepare for their college experience, Concordia University aims to prepare every student to succeed—no matter their background.
Students commit to participating for one year, meeting weekly on Tuesday evenings through their fall and spring semesters from 6 p.m. to 7:30 p.m. During these sessions, program participants will work with staff and peers to set achievable academic and personal goals.
Program Qualifications
Students may qualify for the program if they meet two of the following:
Pell Grant Eligible
Require or would like additional academic preparation and support
First-Generation Student
A student from a historically underrepresented group
For more information:
contact your admissions counselor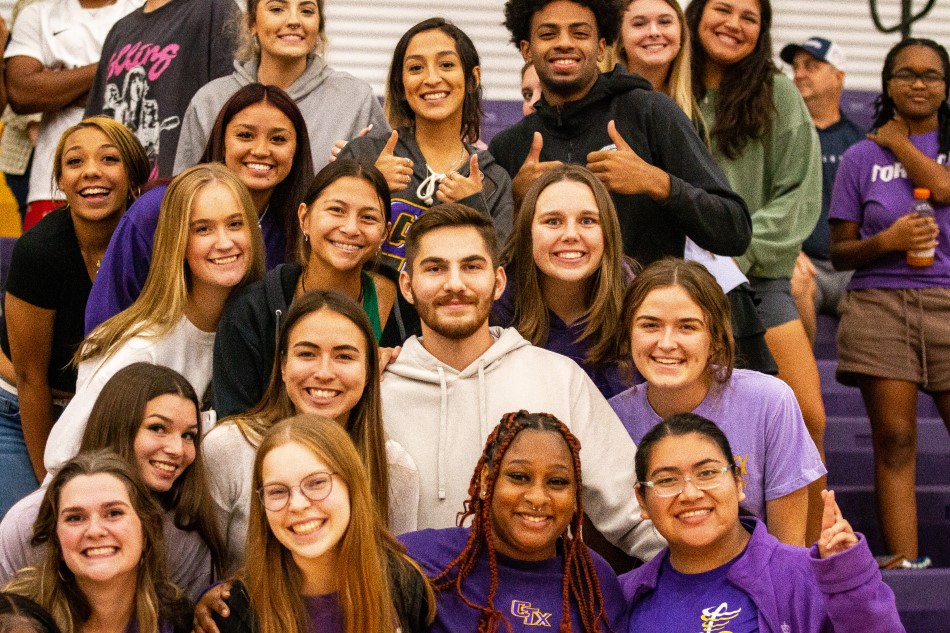 Benefits of Becoming A Trailblazer
In addition to joining a community of students, faculty, and staff who are committed to student success, Trailblazers receive several benefits.
Upon completion of the first semester of the program, a $2000 scholarship will be provided to students that met program requirements
Dedicated and specialized curriculum
Access guest speakers on various topics on a rotating basis
A specialized session with a career services professional
A unique graduation cord upon completion of the program
Who can I talk to for more information or to apply?
When do I get my scholarship?

If you have been accepted to the program, your scholarship will be applied in two separate $1,000 disbursements. The first will be applied to your second semester as a Trailblazer and the last will be applied to the following fall semester (the first semester of your second academic year).
Trailblazer Programs Highlights
Career Services – career fair, resume building, area of study exploration
Counseling and Mental Health – recognizing points of support, the importance of sleep
Campus Ministry – connection to the spiritual life of the university
Student Financial Planning – budgeting, financial literacy, loans, and scholarship
Student Academic Planning – registration support
Student Activities – student involvement and leadership on campus
Service Learning – off-campus service projects through Foundation Communities
Academic Support Center - academic tutors and study hall
-Genesis, Nursing Major
"I got to know my Trailblazer Program leaders personally. I could easily reach out to someone and get a one-on-one connection. I had a great support system. It was easy to transition from a Trailblazer to a resident assistant (RA) because people around campus got to know me because of the program."
-Nathan, Marketing Major
"The program is not just about academics and grads. It's about real things like dealing with anxiety and depression and managing a budget. It's about the real-life things a college student goes through."