Culture
,
Academics-Physical-Science
7 Simple Ways to Protect Concordia's Environment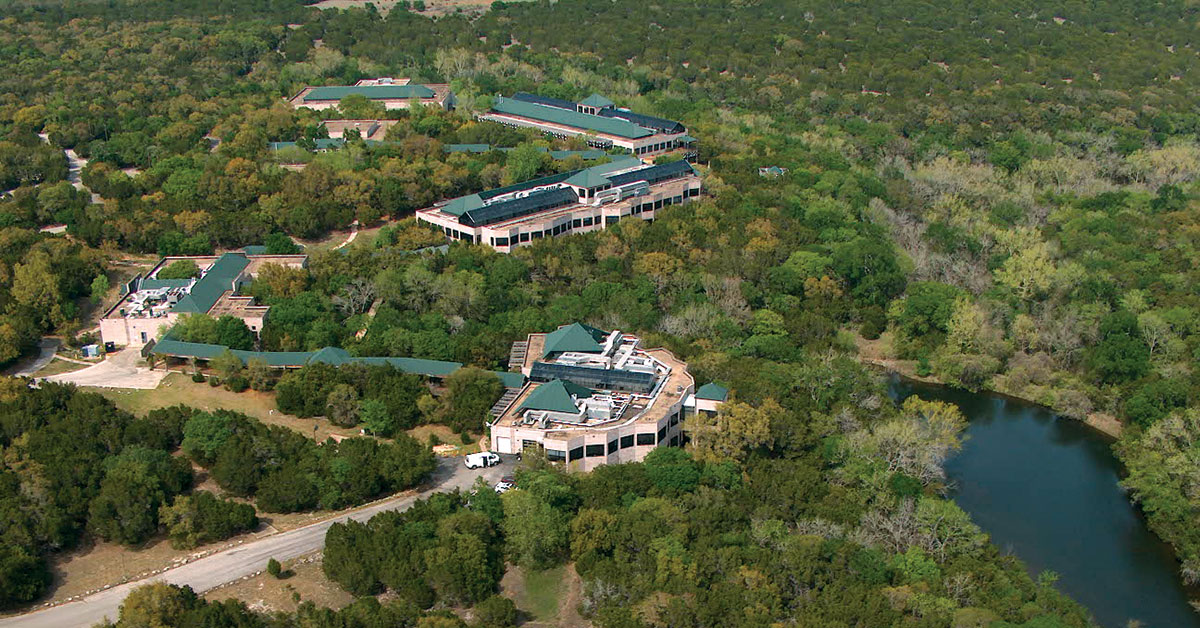 Concordia University Texas is surrounded by a beautiful natural environment in Austin, Texas. Our campus sits on 389 total acres, 250 of which are protected nature preserve. In addition to protecting two endangered species, including the Golden-cheeked Warbler, the Concordia Preserve is home to a variety of plants, animals and natural features.
Here are 7 ways you can help protect Concordia's gorgeous natural environment.
Choose to Reuse Program
Concordia University Texas has eliminated all styrofoam from the dining hall through the Choose to Reuse program.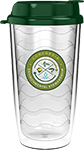 Every time you go to the cafeteria for takeaway, bring your Choose to Reuse token for a clean, reusable container. When you're finished with it, wash it out and return it to the dining hall for another token. Don't forget your Choose to Reuse tumbler!
Bring a Reusable Water Bottle
There are two filtered water stations on campus in Building B and the library (Building F). Simply bring your reusable water bottle to fill up between classes.
You'll help keep plastic bottles out of the Concordia Preserve, and it's much more cost effective than continually buying single-use water bottles. If you do buy a water bottle from one of our vending machines around campus, refill it throughout the day.
Don't Litter with Glitter
"Glitter/confetti is essentially tiny bits of shiny plastic," Director of Environmental Stewardship Zach Stark said. "Glitter can't be recycled, is non-biodegradable and typically is classified as a microplastic. Microplastics end up in our waterways and oceans, releasing harmful chemicals and resulting in consumption by all sorts of animals along the way."
As fabulous as the pictures may look, using glitter confetti for your graduation pictures puts the Concordia Preserve and its inhabitants at risk, and it's extremely difficult to clean up.
Stay on the Path
The Concordia landscape is covered in trees, grasses and beautiful wildflowers. To allow the landscape to continue developing, please stay on the paths provided around campus.
You will help the plants continue to grow, and you will protect yourself from any critters that live in the plants and grasses.
Know Your Waste
The trash cans and recycling bins around campus have signs that explain what goes where.
Recycle
Paper
Plastics #1–7
Glass
Cardboard (flattened)
Aluminum/steel cans & foil
Throw Away
Food waste
Plastic bags
Styrofoam
Paper towels
Don't Throw Food on the Ground
Concordia has trash cans all around campus, so please do not throw your food waste on the ground. Banana peels, apple cores and other foods can take years to break down.
It also may encourage wildlife to come nearer to you, which is not safe. As cute as they seem, raccoons are wild animals. Just ask Buddy the Elf.
Learn About Environmental Science at Concordia
Did you know that Concordia offers a degree in Environmental Science & Conservation? What sets our program apart is that the Concordia Preserve provides our students with hands-on experience in a living classroom.
You can incorporate environmental science courses within your degree plan, or you can major in the field.